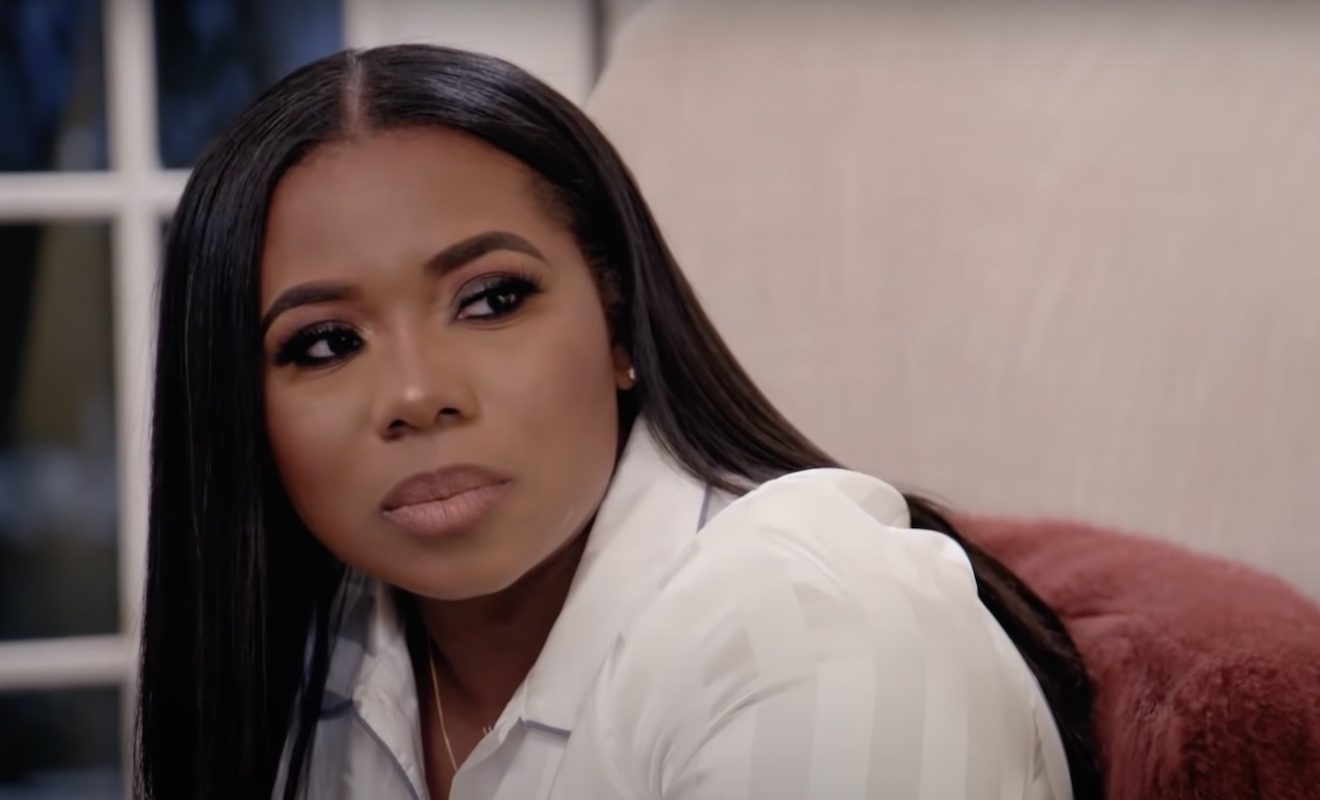 Cheating accusations soured Melody Holt and LaTisha Scott's friendship.
LaTisha Scott made an interesting revelation on "Love & Marriage: Hunstville." She said when it comes to the cheating accusations about Marsau Scott, she isn't concerned. In fact, she doesn't let rumors bother her anymore. She's in a good place with Marsau. And she believes that he's been telling her the truth. He's a faithful husband in her eyes.
Interestingly enough, Martell Holt was the first person on the show to accuse Marsau of cheating. He would later backtrack from the claims. He admitted he just made up the accusations out of spite. He didn't like that Marsau had made jokes about his longtime affair.
LaTisha confronted Melody about everything. Their friendship soured because Melody told LaTisha she should go out at night and see what Marsau is up to at the clubs. And LaTisha clapped back by accusing Martell of buying his mistress a car.
Melody Holt isn't someone LaTisha Scott believes she can trust.
Melody and LaTisha have been in a rough place since. In fact, LaTisha and Marsau discussed Melody in their recent interviews. And LaTisha seems to think that the real issue is Melody wants her marriage to fail.
During an interview with Bossip, LaTisha said, "I trust my husband at the end of the day. So that's all I have to go by. I'm not gon go by somebody saying something that I know don't like me. Or somebody that wants to see my marriage fail. I can't be like, 'Oh, girl I believe you,' if I know you wanna see my marriage fail. Let me listen to what you're saying. No, I'm not gonna do that."
She added, "Now that is naive. That is stupid."
And LaTisha strongly believes Melody wants to hurt her marriage, "But then after I started to process everything and looking, I was like nah, you're doing this. You're purposely trying to hurt my marriage."