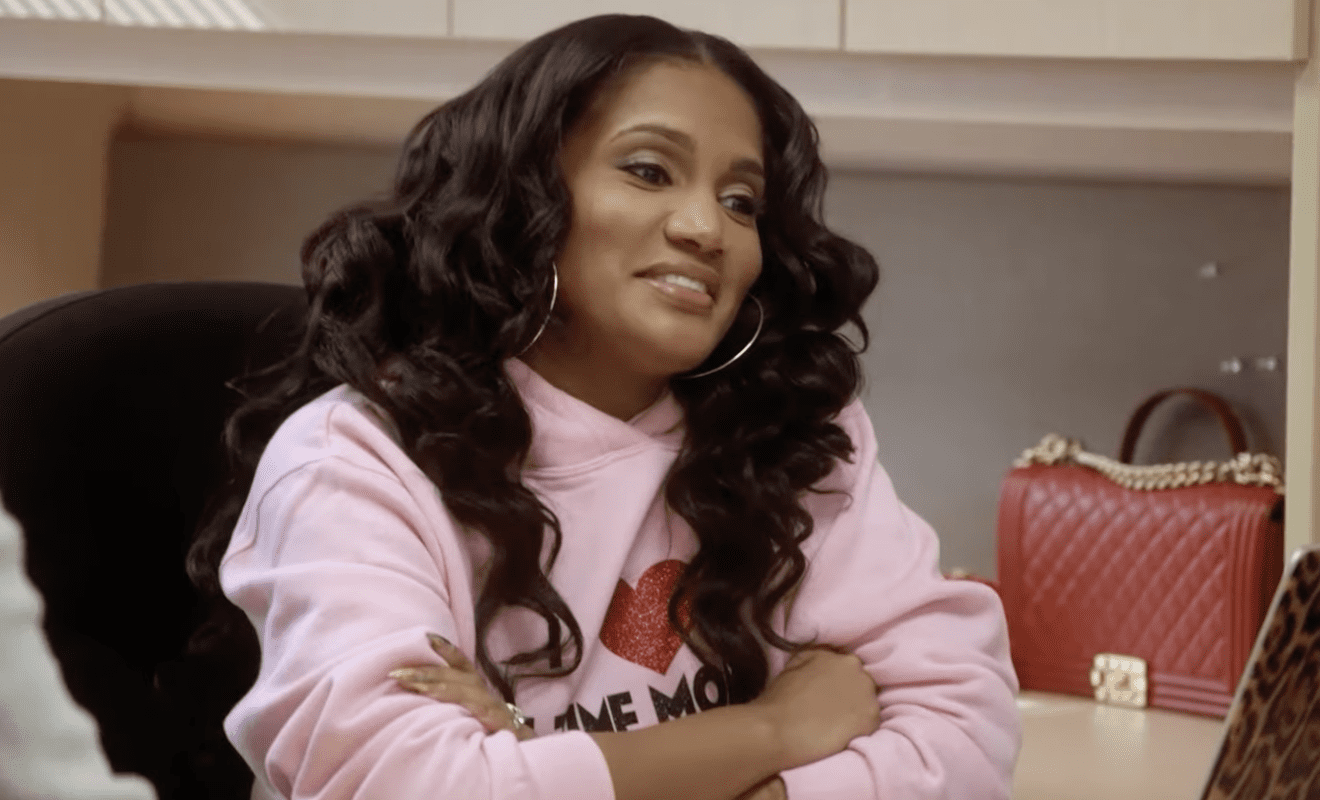 Ashley and Winter continue their back and forth.
Winter is still explaining her side of the story and Ashley doesn't have much sympathy for her. In her interview, Ashley calls her out for not knowing about her husband before they got married, especially as a dating coach.
To change the mood at the dinner, Monique brings out a bowl to play a game called "Not for Lazy Couples." However, Ashley and Quick bring the focus of the conversation of the dinner back to Winter. They openly question her expertise in marriage and dating with her baggage.
This leads to a heated discussion between Ashley and Winter regarding Kevin. At this point, Monique's going to separate from this as she has her upcoming family trip to Africa.
She tries to change the subject again. However, Ashley and Winter continue their back and forth.
Monique hopes her trip brings back the romance.
Chris and Monique are getting the kids ready for their trip to visit the continent of Africa. As they prepare, Monique brings up how she didn't like Chris telling her to hush at the dinner.
Winter calls and reminds Monique to enjoy her husband. This causes Monique to tell Chris she wants romance back in their relationship.
Winter sheds tears and Ashley wants Winter to realize she got played.
Speaking of Winter, Winter's mom Sandra stops by. Winter tells Sandra about what Chris had to say about Kevin. However, Sandra feels bad because she encouraged Winter to give Kevin a chance. She felt Kevin had his head on straight because he is older. Winter tears up when she brings up how the Sherrif served her and Kevin's lawsuit papers.
Later on, Ashley and Erana meet in DC as Ashely is getting a botox treatment. Ashley mentions in her interview she's gotten face fillers and breast augmentation in the past.
Of course, they recap Monique's dinner and Ashley's back and forth with Winter. Ashley says Winter's story got on her nerves. In fact, Ashley just wants Winter to admit she got played. Meanwhile, Erana tells Ashley that Winter felt attacked by Ashley's response. She wants to bring Ashley and Winter together and Ashley really isn't interested.
Jamie has his boys with him at the gym when Quick stops in with his son. Jamie wants Quick to talk to Lil Jamie because he experienced similar things that Lil Jamie is going through. Quick opens up to Lil Jamie about his past and the trauma he suffered. Lil Jamie appreciates the conversation as he looks up to Quick.
Ashley rubs Winter the wrong way, again.
The next day, Winter hosts Ashely, Erana, and Tasha for brunch. Despite the tension at Monique's dinner, she's hopeful she can get to know Ashley. But Ashley quickly puts Winter at a distance when Winter says this is the start of drama between them.
When Kevin comes up during their conversation, Ashley says she was bored of the topic. The two ladies speak about their disagreement during the dinner which causes the tension to rise between Ashley and Winter.
Erana and Tasha stay out of it and do their best to remain neutral. Although Ashley apologizes to Winter, Winter feels some type of way about Ashley.
View this post on Instagram
View this post on Instagram
View this post on Instagram
View this post on Instagram
View this post on Instagram
View this post on Instagram