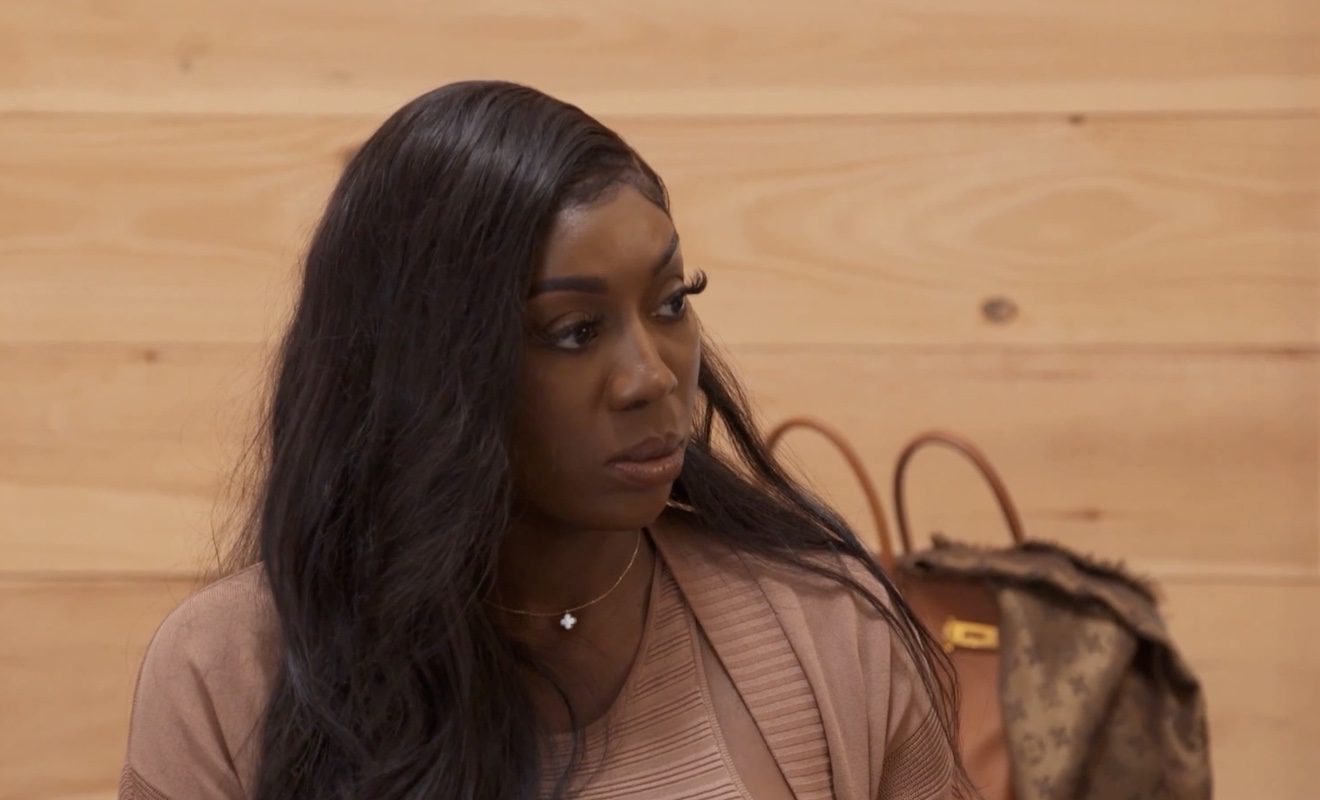 Mia Thornton and Wendy Osefo's feud turned violent.
"Real Housewives of Potomac" star Wendy Osefo made some interesting comments during an interview with Carlos King. When she appeared on "Reality with The King," she addressed the drama on the current season. She fell out with Robyn Dixon and Gizelle Bryant during the previous season. To no surprise, the tension has carried over onto the latest season. And Wendy alleged that amid her differences with Robyn and Gizelle, she's being iced out of the show. She also addressed her altercation with Mia Thronton. As we reported, Mia threw a drink at Wendy and also hit her with a purse while they were filming. Wendy said that she wanted fans to pay attention to how hypocritical the other ladies were about the incident once their actions are compared to how they addressed Monique Samuels' assault of Candiace Dillard Bassett.
Well, the altercation reportedly unfolds on the upcoming episode. While fans were unclear about what could have led to the blowup, it now seems as if things were kicked off by Karen Huger and Charrisse Jackson-Jordan's feud.
On a preview for the next episode, Wendy calls out Mia and Charrisse. And Mia is put on the spot because Wendy thinks she tried to play both sides.
Click next for the details.