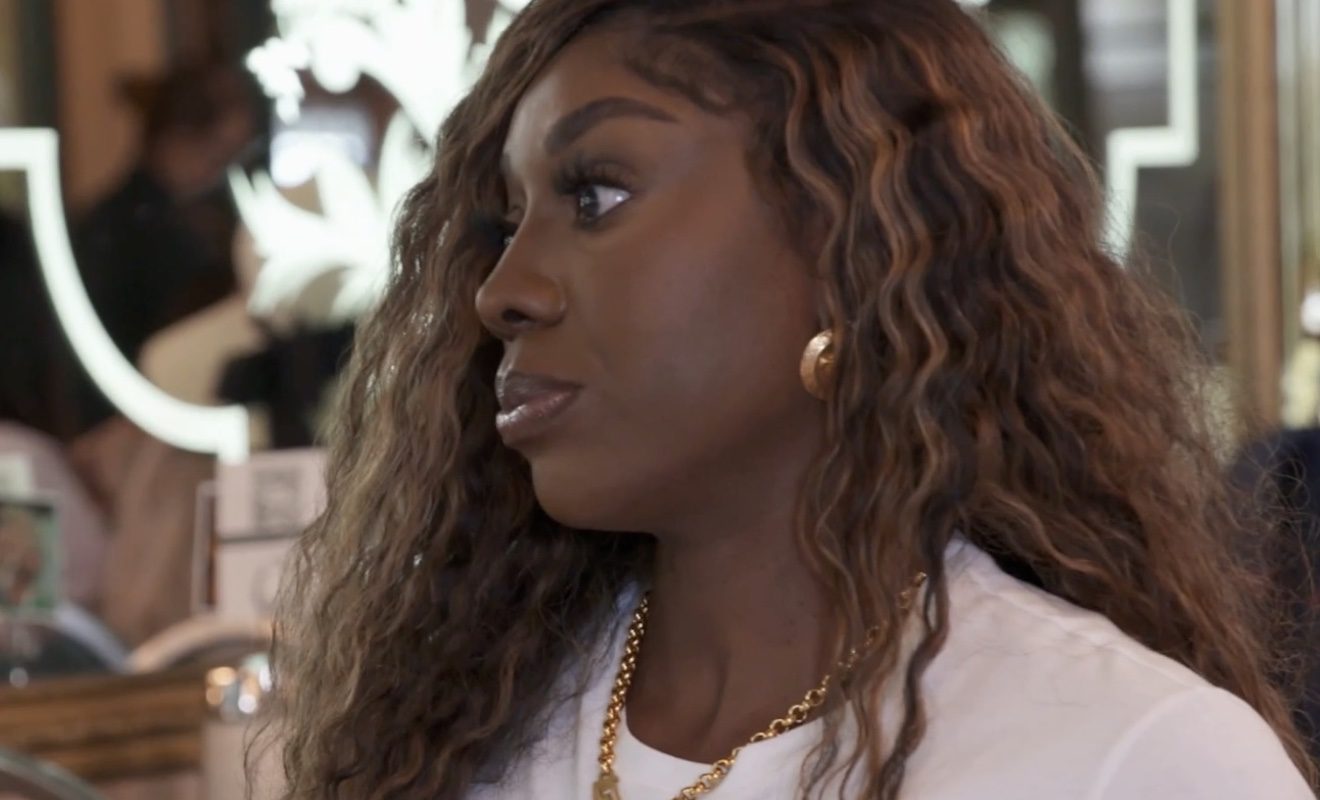 Robyn Dixon and Wendy Osefo's friendship went left on the last season of RHOP.
"Real Housewives of Potomac" star Wendy Osefo is having another eventful season. While her feud with Mia Thornton has taken center stage, her friendships with Robyn Dixon and Gizelle Bryant went left during the previous season. As we reported, Wendy didn't care for Gizelle telling Ashley Darby to discuss the cheating rumors about Eddie Osefo. Gizelle told Ashley she was thinking that Wendy got work done to her body due to the gossip. Gizelle's thinking was the rumor about Eddie cheating may have caused Wendy to be insecure about her looks. Gizelle stressed that she didn't believe he had been unfaithful. However, she still pushed Ashley to bring it up to Wendy.
Wendy saw Gizelle's actions as a coordinated attack on her marriage. Robyn interjected while Wendy was calling out Gizelle. Wendy was heated and saw this as a betrayal. So she told Robyn and Gizelle that they are just jealous they don't have "real relationships" of their own.
Since Wendy was elated when Juan Dixon proposed to Robyn, this really didn't sit well with Robyn. She felt like Wendy just showed that their friendship was never genuine on her part. So Robyn said she wouldn't be inviting Wendy to the wedding.
Wendy and Robyn's fallout led to Robyn not having much empathy for Wendy after Mia Thornton assaulted her in Miami. She even said that Wendy antagonized Mia.
Well, Robyn and Wendy will have an interesting conversation during the upcoming episode. In fact, Wendy ends up apologizing to Robyn.
Click next for the details.