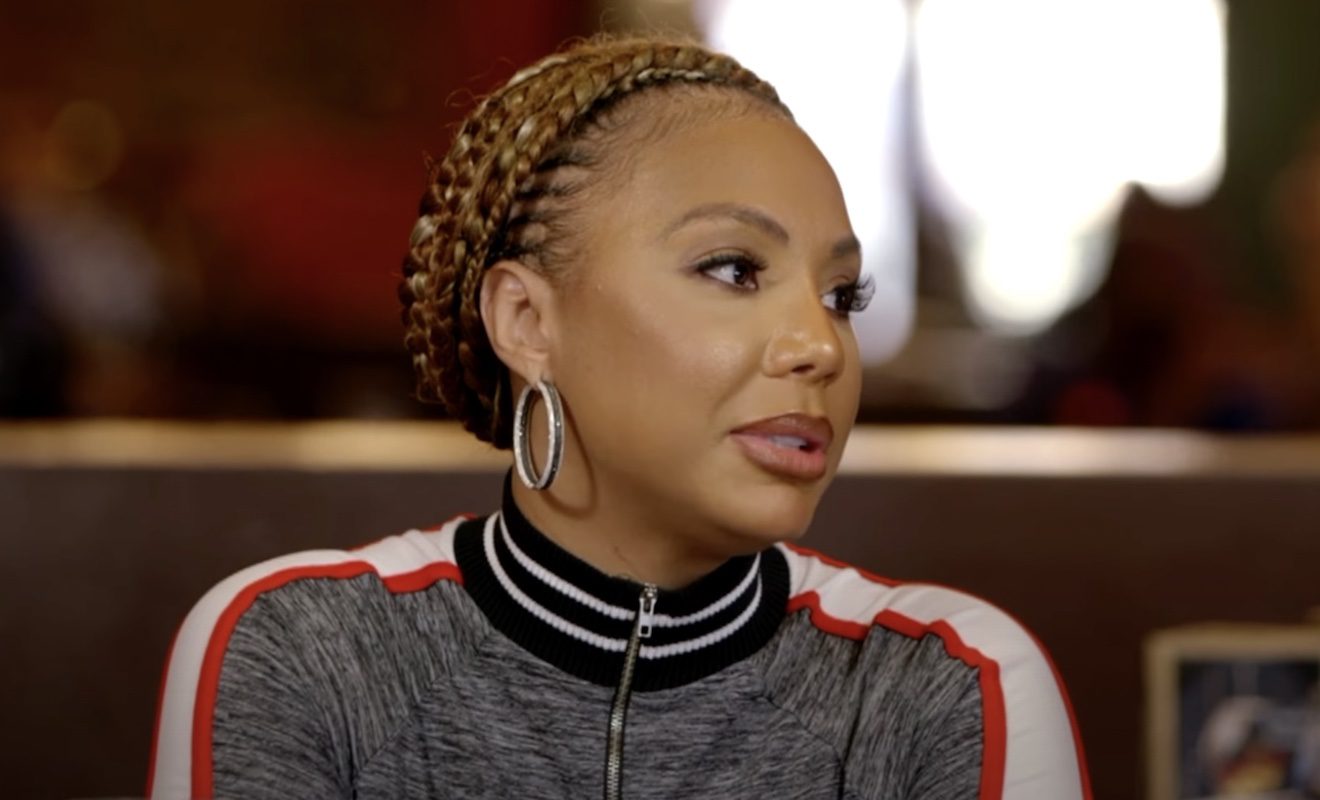 Despite cooling off on reality television, Tamar Braxton continues to be vocal on social media.
Tamar Braxton isn't one to mince words when she has problems with other reality stars. In fact, she recently caught the attention of "Real Housewives of Atlanta" fans for her comments about Kandi Burruss. Kandi confirmed to her supporters that she is no longer in a good place with Carlos King. She alleged that Carlos went behind her back to attempt to produce a movie about Xscape for TV One. And Kandi couldn't believe that Carlos would allegedly do this since they have always had a good relationship. Although Carlos didn't directly respond to the accusations, Tamar did. She did so a couple of times, actually.
On Instagram Story, Tamar said that Carlos is too much of a TV legend to steal anything from anyone. She also shared this sentiment when she appeared on Dish Nation and was asked about it. Fans noticed that Tamar was no longer following Kandi on Instagram, too.
Regardless, Tamar denied that she currently has any kind of beef with Kandi. And she's entitled to share her opinions about trending topics when she's asked.
Tamar Braxton fell out with NeNe Leakes recently.
Also, Jason Lee alleged that Tamar and NeNe Leakes fell out recently. He then alleged that the fallout happened because NeNe allegedly tried to hook up one of her friends with a man that she had set Tamar up on a date with. So Tamar allegedly felt like NeNe double-crossed her.
Before NeNe and Tamar supposedly fell out, Tamar spent time on social media defending NeNe's current romantic relationship. At the time, NeNe was receiving backlash for going public with her current boo Nyonisela Sioh not long after Gregg Leakes' passing. Plus, Nioh was legally married at the time of their pairing. His estranged wife has since sued NeNe for alienation of affections.
Tamar Braxton recently called out an Atlanta housewife and their husband.
Well, Tamar is getting attention from "Real Housewives of Atlanta" fans yet, again. According to blogger B Scott, she made some interesting accusations on Instagram Story.
In a series of messages, she wrote, "I got a story…y'all wanna hear about it? I was threatened by a 🍑 and they man…I feel like if I did what they did…they would have told the WORLD."
She continued, "But because they don't want y'all to know how ****** up they are as people and city officials… they ain't said ****. It's BEEF and it's a REAL BEEF cause yo HUSBAND stepped to me! Periodt! Merry Christmas 🎄."
You can check out the screenshots below via B Scott.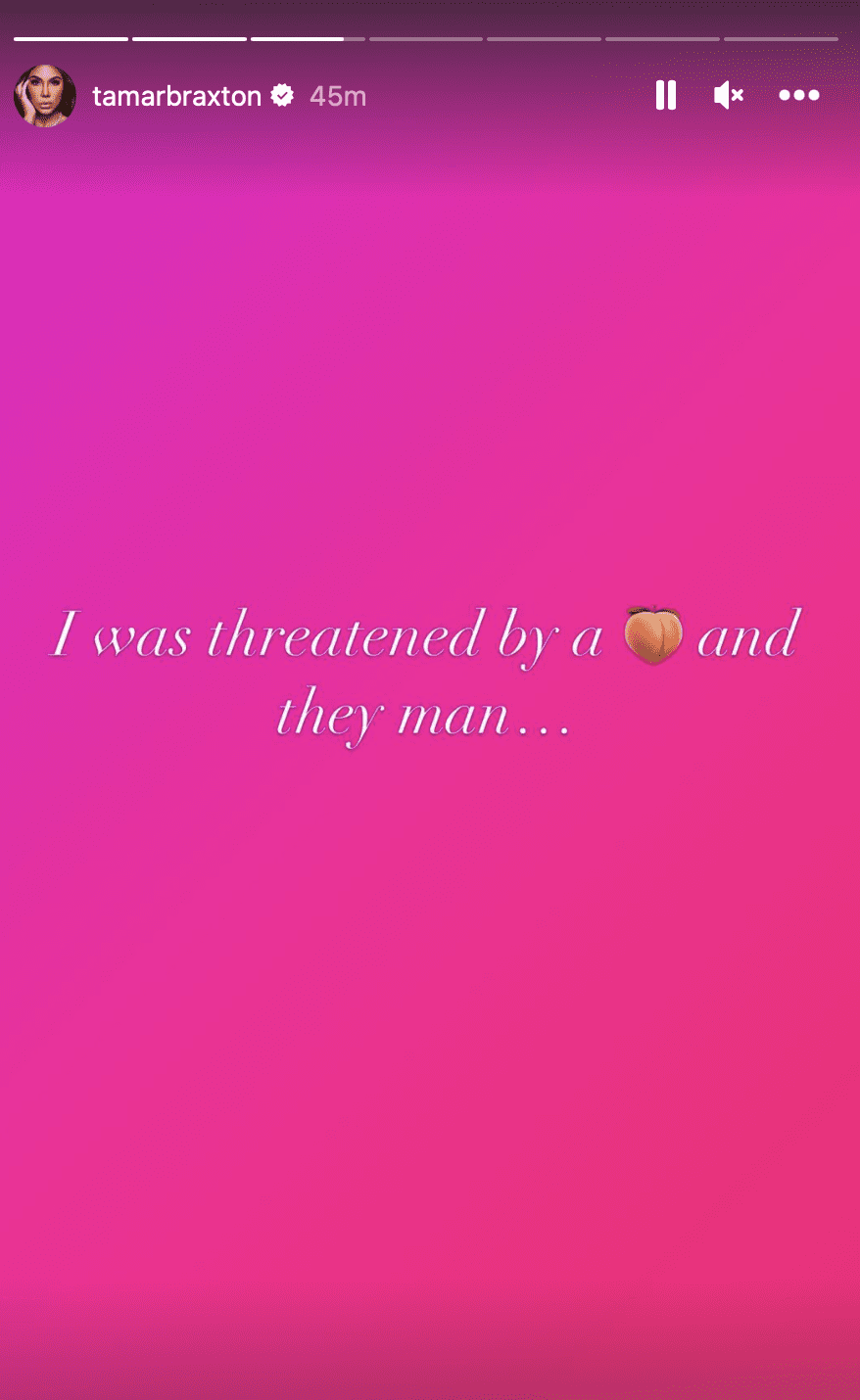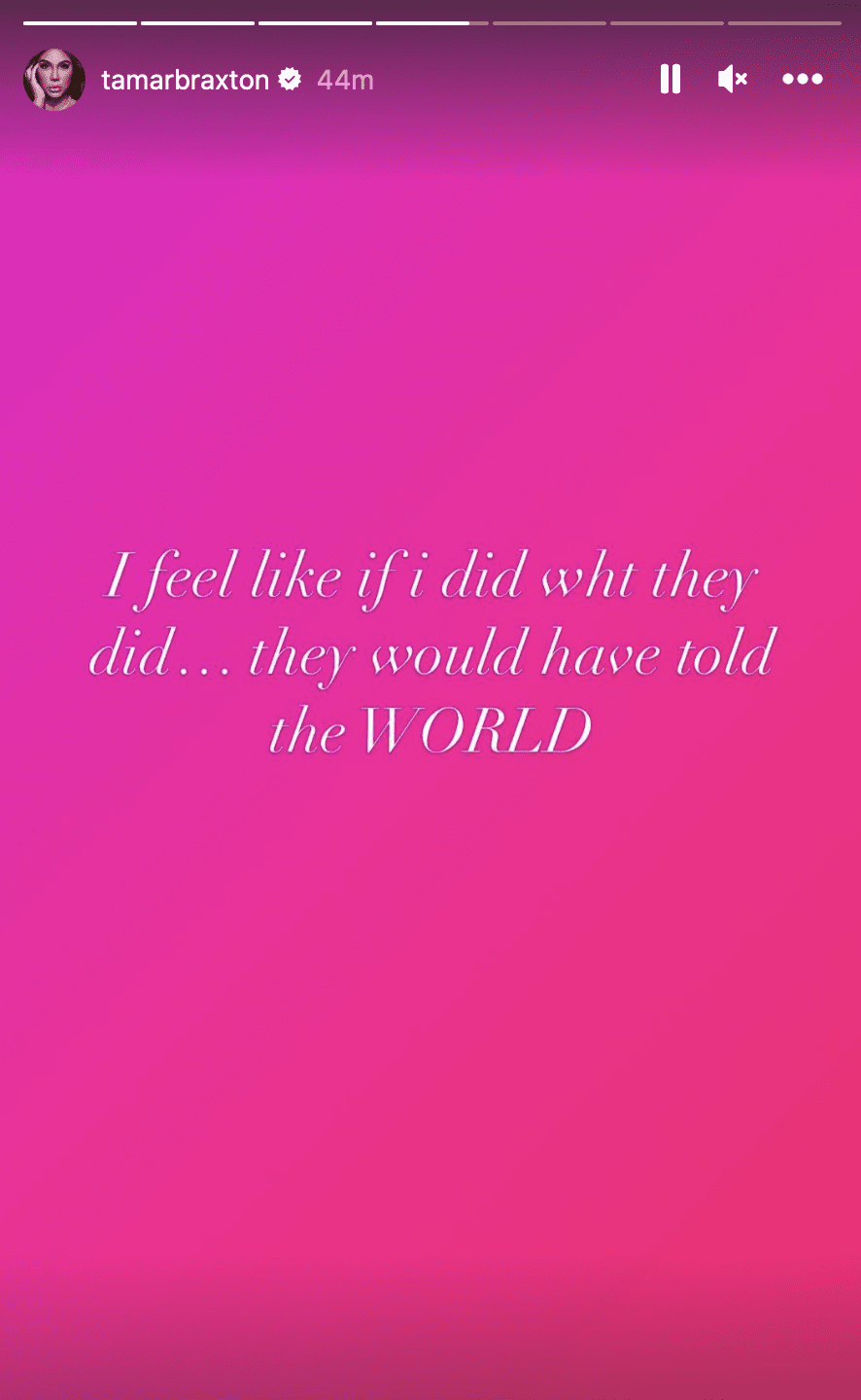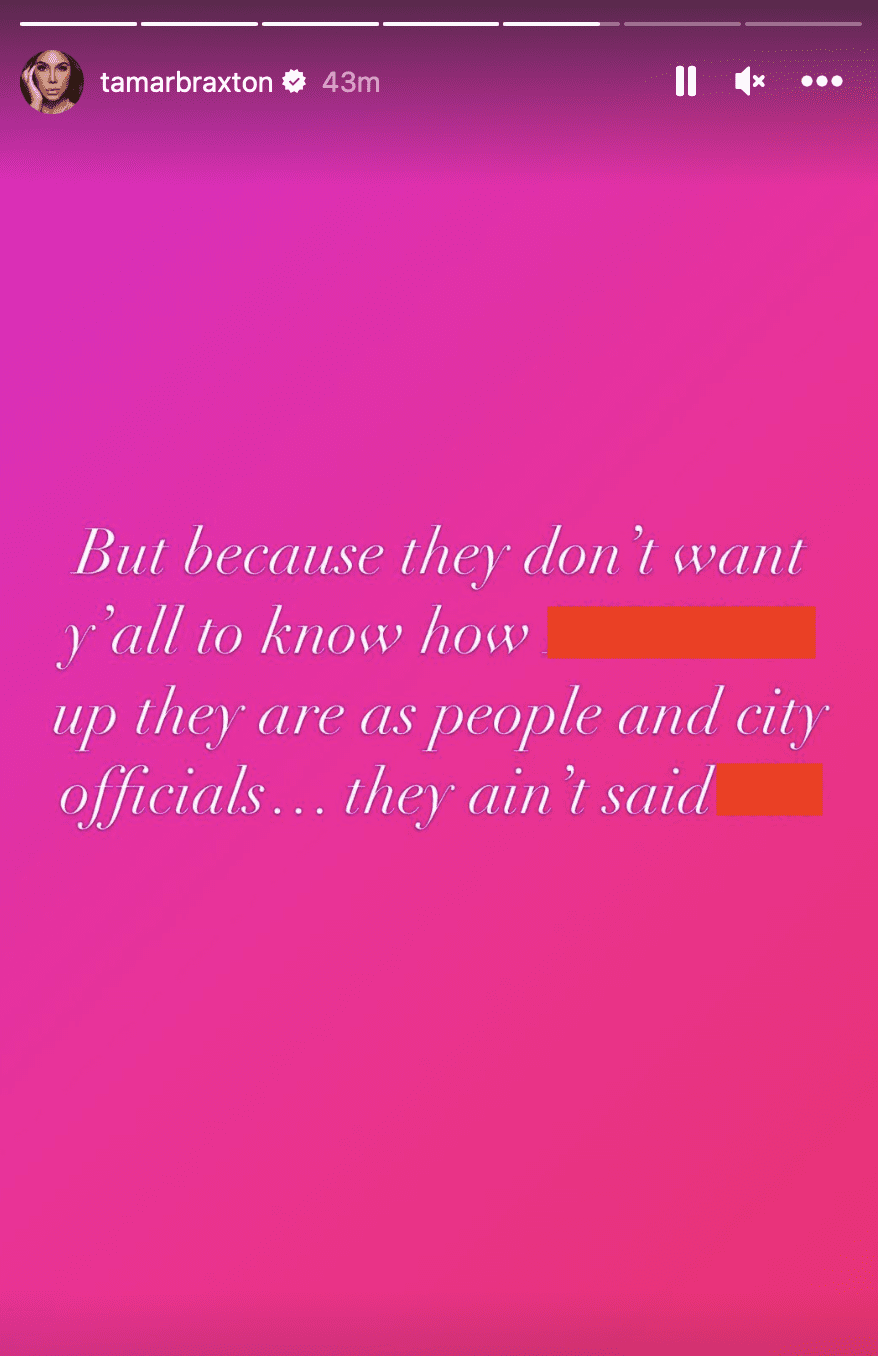 Since Tamar didn't name who she was referring to, RHOA fans have been guessing. As of now, none of the Atlanta housewives have responded to the accusations.