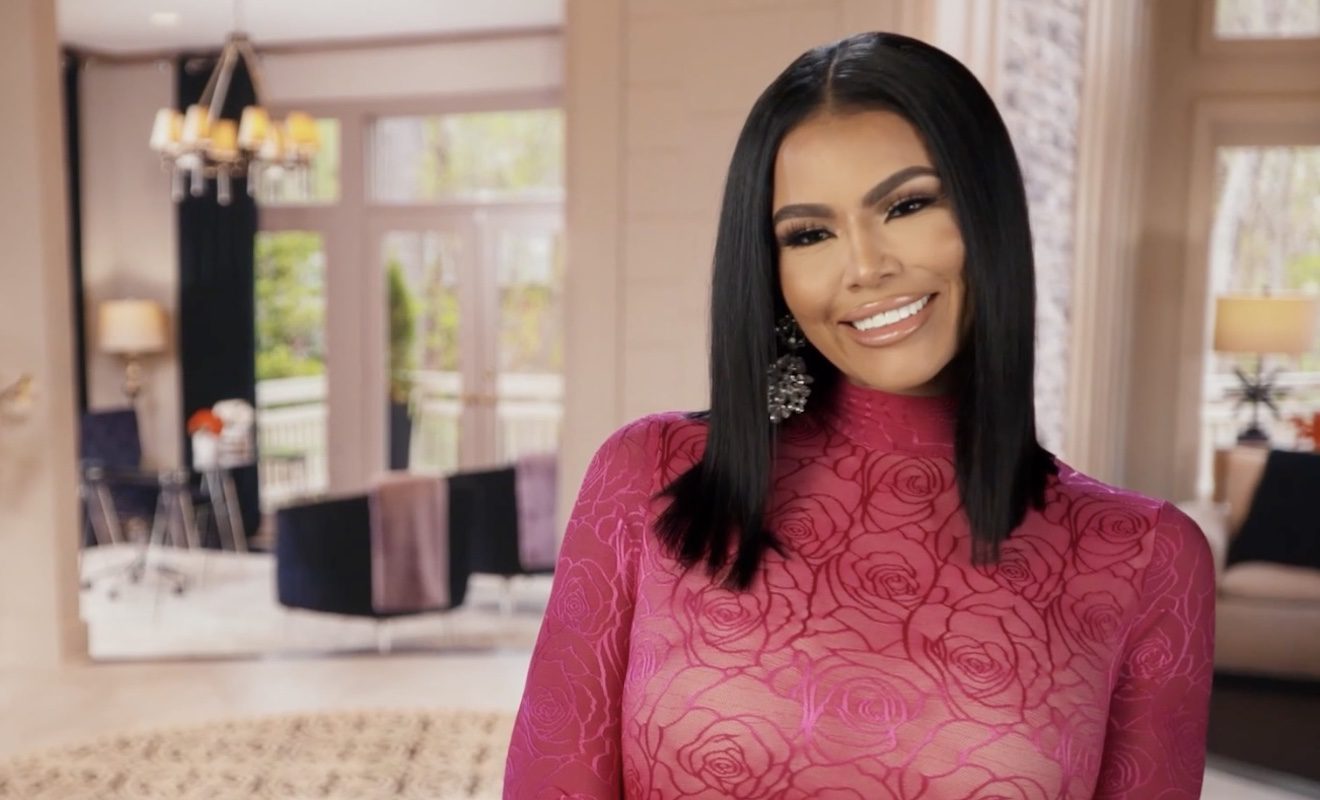 Mia Thornton is having another eventful season of RHOP.
"Real Housewives of Potomac" star Mia Thornton continues to be a hot topic on social media. As we reported, Mia's feud with Wendy Osefo worsened during the current season. During Mia's planned girls' trip to Miami, she had a messy conversation with Peter Thomas. Peter told her that Wendy approached him about opening up a Nigerian lounge together due to Peter's experience with BarOne. Peter said he was on board with the idea. However, when it was time to sign contracts, it seemed as if Wendy began to pull back. So he blamed her for the deal being stalled. Interestingly enough, Wendy spoke to Eddie Osefo about the business idea. And he told her that it didn't sound like she could afford to finance the lounge at the moment.
Regardless, Mia seemingly took Wendy's business situation with Peter personally. She said that Peter is a friend of hers and Gordon Thornton. So she wanted to get to the bottom of it all while the group was having dinner at BarOne. Wendy was irritated after Mia told her that she should have contacted Peter to let him know she was traveling to Miami. So when she clapped back and said that she and Eddie Osefo don't do things like Mia and Gordon, Mia snapped. She responded by throwing her drink at Wendy. And she later assaulted Wendy with her purse as well.
Is Mia Thornton considering leaving RHOP?
Some fans and cast members think Mia took things way too far. And she should have been able to use her words. However, Mia thinks that the moment unfolded the way that it did because she was stressed out at the time. Plus, she had a bit too much to drink.
While the moment was a very controversial one, the recent drama from the latest episode has a lot of folks talking on social media, too. On the episode, Mia clashed with her best friend Jacqueline Blake. Jacqueline didn't understand why her sister who is also Mia's nanny couldn't watch her children, too while they were away in Miami. And Mia questioned why Jacqueline couldn't just get her own nanny instead of relying on Mia to handle things for her. At the peak of their argument, Mia told Jacqueline that she needed to stop sleeping with married men.
The moment was a hot topic among fans. And some of them feel like it's time for Mia to depart RHOP.
However, not everyone feels like it's time for Mia to make her exit. One Instagram user wrote, "Please stay on the show! You have a story to tell."
In response, Mia wrote, "Too Much for TV 🙄. I'm going to pipe down for a bit."