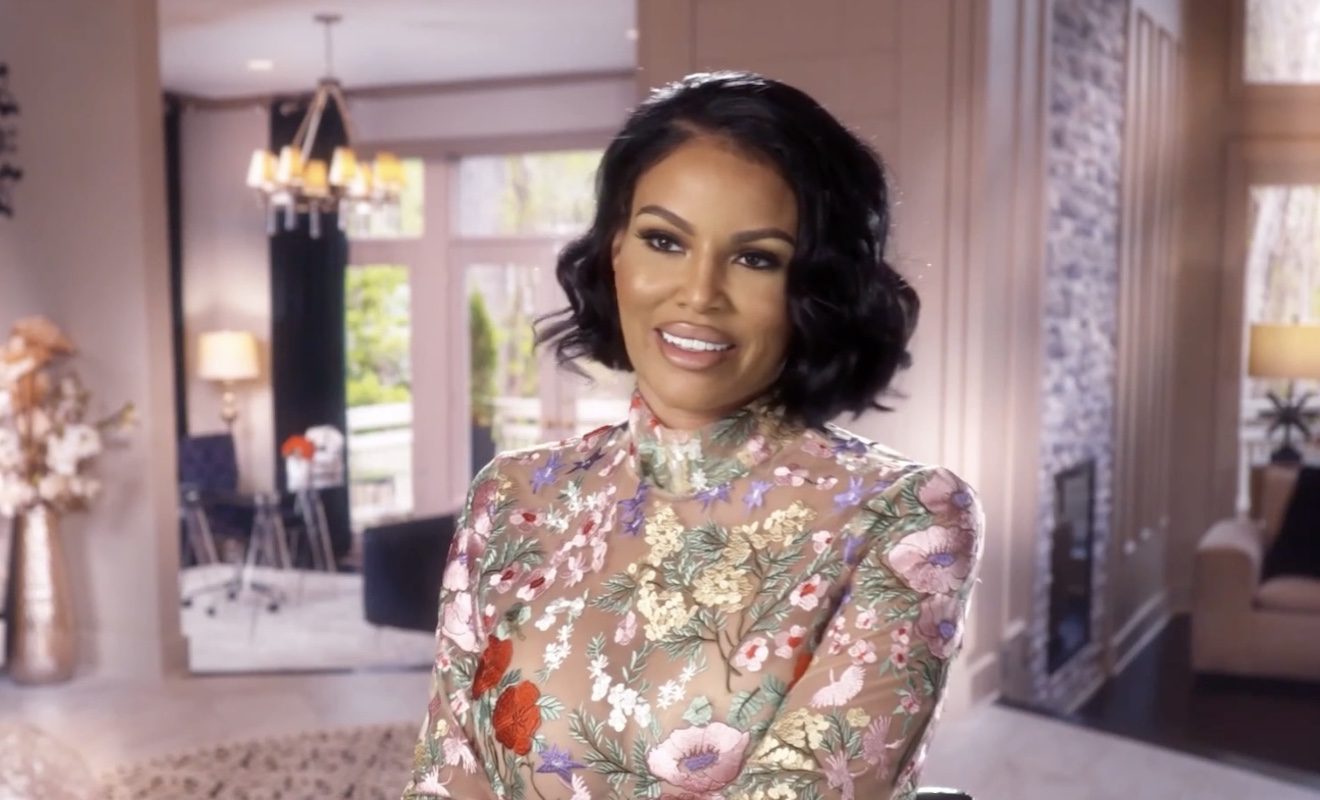 Wendy Osefo and Mia Thornton's altercation has been discussed a lot on social media.
"Real Housewives of Potomac" stars Mia Thornton and Wendy Osefo became hot topics due to the drama that unfolded on the current season. While the ladies were in Miami for a girls' trip planned by Mia, Peter Thomas was brought into the fold. He owns a BarONE in Miami. So Mia decided the girls should have dinner at Peter's establishment. The issue is Peter doesn't just have a history with Mia. He told Mia he was surprised to see Wendy there because their business deal didn't pan out. And Peter placed the blame on Wendy. In fact, he told Mia that Wendy was holding everyone up from moving forward. As for Wendy, she became hesitant about the deal after having an honest conversation with Eddie Osefo.
Mia decided to confront Wendy after having her talk with Peter. And she rubbed Wendy the wrong way because she said that Wendy should have checked in with Peter once she touched down in Miami. Wendy felt like this was an absurd thing to say. She then said that she and Eddie don't do things the way that Mia and Gordon Thornton do. So Mia took Wendy's comment as shade, and she proceeded to throw her drink in Wendy's direction. And later that same night, she assaulted Wendy with her purse as well.
It probably isn't too surprising that the heated moment didn't just stir cast members but fans, too. Many took to social media to call out Mia for her treatment of Wendy. They said Mia should have been able to fight back with her words. And they also took issue with Gizelle Bryant and Robyn Dixon accusing Wendy of antagonizing Mia and running low on empathy for her.
Mia Thornton said stress and alcohol played a role in the drama.
Some fans even said that it just seemed like Mia, Robyn, and Gizelle didn't see the seriousness of the altercation. And that's a bit wild to see when the reaction to Monique Samuels' attack on Candiace Dillard Bassett was handled much differently. Gizelle and Robyn even refused to continue to film scenes with Monique after things unfolded at the winery.
Well, Mia recently responded to some thoughts about the episode. In fact, she responded to a tweet from actress/singer and RHOP fan Christina Milian.
Christina expressed that she was uncomfortable watching the scene. She wrote, "Anyway, the girls must've been pretty tipsy. But I didn't like the way they solo out Wendy like how she was being treated should've been swept under the rug.. had to get that off my chest.. lol back to watching the show..😭"
Mia then responded, "Sis, I was tipsy, tired and spread thin. I really didn't care what dealings they had for real, as you can see no one cared past that night. It really wasn't that serious. Literally told Wendy that day I love her and we need to get the kids together! It was a weak moment."