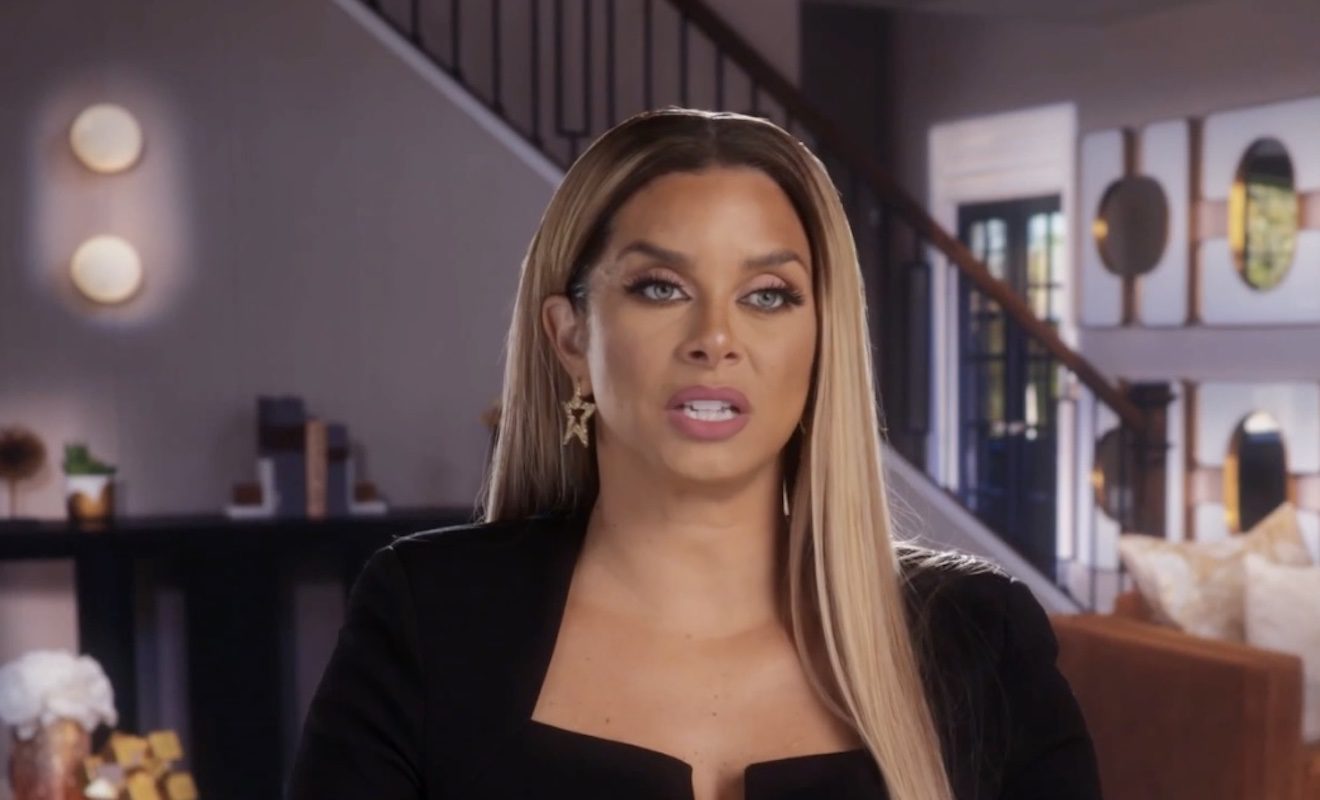 Karen Huger's allegations about Robyn Dixon and Juan Dixon have been a hot topic on social media.
"Real Housewives of Potomac" star Robyn Dixon has been a hot topic in the headlines thanks to the recent episode. As we reported, Robyn's feud with Karen Huger has worsened. On the recent episode, Karen admitted that it bothered her when Robyn accused her of being fake. She felt like that was really Robyn coming for her character and reputation. So she decided it was time to take the gloves off. Karen clapped back by calling Robyn and Juan Dixon's wedding fake. This came after Robyn confirmed that she and Juan decided to tie the knot privately a day after her brother-in-law marries. At the time, Juan and Robyn only wanted their two sons to witness their big day.
Karen said this sounded fishy. And she went on to allege that Robyn and Juan aren't in a real relationship. She also alleged that Juan has a girlfriend whom other people have also heard about, including Robyn. Karen even said that the woman favors her.
Robyn denied ever hearing this rumor. But Candiace Dillard Bassett and Wendy Osefo both said they have heard the same rumor. And blogs have reported it, too. Karen alleged that Juan has been with this supposed woman for years.
Well, hours ago, it was reported that Juan and Robyn have since tied the knot. RHOP fans will even see footage from the private wedding during the upcoming season finale. Robyn also talked about it at the reunion, which was filmed last Thursday.
More accusations were made.
Interestingly enough, the drama isn't slowing down even though Robyn and Juan reportedly remarried. Apparently, a woman has since come forward claiming that she allegedly had an affair with Juan amid the pandemic.
Blogger Georgio Says broke the story on TikTok. He claims the woman reached out to him recently.
He said, "I guess living in Maryland helps because I was just reached out to by someone who allegedly dated Juan at the end of Covid for over a year. Let's talk about it."
Georgio Says continued, "She did mention that Robyn does know but asked her to not make it public obviously."
The woman alleged that the last text message she received from Juan took place in January 2022.
"She also shared a hotel invoice which I have taken out a lot of the personal information because it did have Juan's personal info, so I've taken that out. But everything else on here is pretty much a normal invoice. This is a real hotel in Maryland. And I believe she was going to send this to producers, but I think she just didn't want to get caught in the crossfire because obviously Robyn knows about this and didn't want to make it public. But it appears Juan allegedly was doing some weird things," Georgio Says said.
The blogger went on to allege that the woman did explain why she allegedly stopped communication.
"She also claimed that the reason that she stopped messing around with him was because he likes to I guess meet girls and I guess have his way with them but then pass them off to his friends…"
Check out YouTuber Kempire's video about the allegations below. He also included the TikTok by Georgio Says where you can read text messages and the invoice referenced.