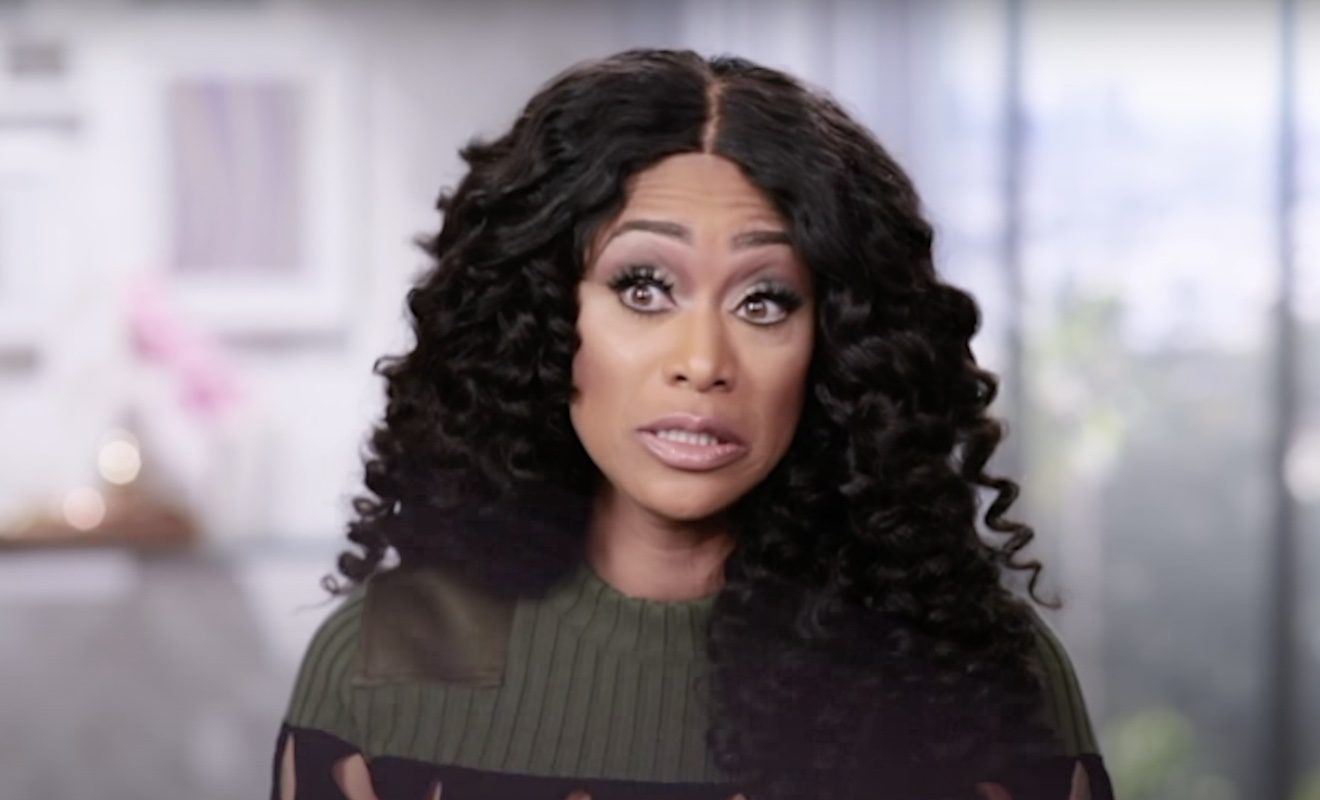 Friendships are constantly being tested on "Basketball Wives."
"Basketball Wives" is back with new episodes. When the current season left off, Malaysia Pargo found herself in an interesting position. As it stands, she's not on good terms with multiple cast members. Although she used to be best friends with Brandi Maxiell, their friendship fell apart after Brandi left the show. And Brandi accused Malaysia of not being there for her enough. However, Malaysia denies that she was a lackluster friend. She believes the root of her issue with Brandi is her departure from the show. Malaysia thinks Brandi holds her accountable because she thinks Malaysia could have done something to prevent her eventual firing.
Malaysia is also not in a good place with Jennifer Williams, again. Years ago, Malaysia felt used by Jennifer. She suspected that Jennifer was telling her negative things about Evelyn Lozada so Malaysia would spread it around to the others. When Malaysia confronted Jennifer about it, the conversation went left. And Malaysia threw a table in Jennifer's direction. They did eventually hash things out. However, Malaysia's decision to bring Zell Swag back around the group left a bad taste in Jennifer's mouth. She now thinks Malaysia is a messy person who has bad intentions in most cases.
The constant changes in the friendship group are one of the things that Tami Roman despised the most about being on "Basketball Wives." In fact, she admitted that she began to feel left out while hanging out with Evelyn and Shaunie O'Neal. And that really impacted her friendship with Shaunie to the point where they are no longer friends.
Tami even said that she would no longer be on "Basketball Wives" while Evelyn is a cast member. In the meantime, Tami has moved on to focus on her acting career. And it seems as if she wants everyone else to move on from her time on "Basketball Wives" as well.
Tami Roman called out Shamea Morton on Instagram.
Hours ago, Tami checked Shamea Morton. The sometimes "Real Housewives of Atlanta" guest cast member promoted the return of "Basketball Wives" on her Instagram account. And Tami didn't appreciate being mentioned in the video. Apparently, Shamea brought up Tami's old feud with DJ Duffey.
View this post on Instagram
Tami made her feelings known in the comment section with a little humor. She wrote, "BYE SHAMEA! Girl do not imply I'm coming back or use clips of me to advertise the NEW SEASON of a show I'm not on. You can however talk about #TheMsPatShow returning on February 23rd! Please & Thank you. Now go away from me with this Apollo 😂."
Shamea apologized, "@tamiroman I'm sorry sis!😰 You're just one of my faves and when talking about the most iconic moments of this show, I figured I'd highlight you. But yes, everybody go and support @themspatshow 🙌🏾 😍"
I can't 😭😭😭 #BasketballWives #RHOA pic.twitter.com/9mHkLNNBeI

— jay (@JaysRealityBlog) February 13, 2023