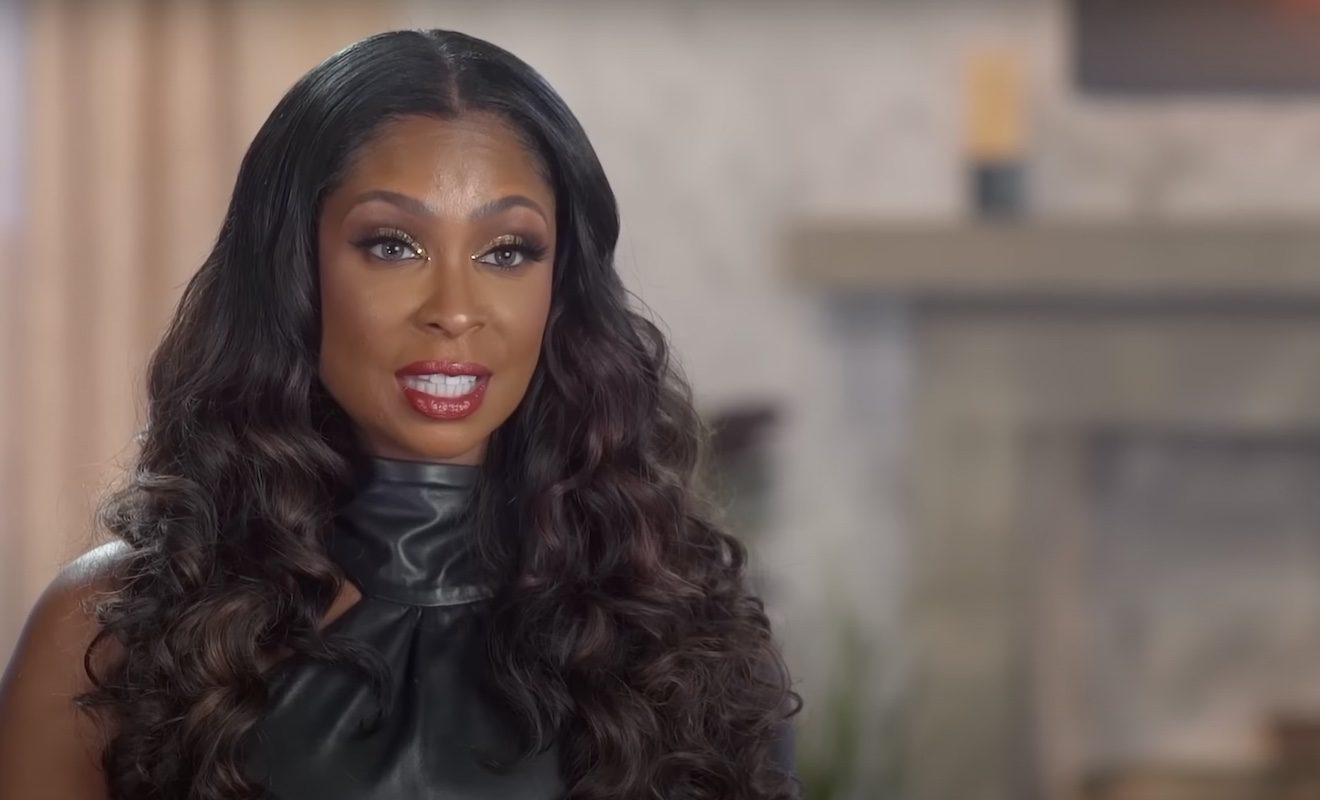 Jennifer Williams blasted Malaysia Pargo at the latest ponderosa.
"Basketball Wives" fans have a lot to say on social media about the most recent episode. Jennifer Williams and Malaysia Pargo are back on bad terms. Things took a turn after Malaysia brought Zell Swag back around the group. In the past, Zell came for Jennifer in defense of Malaysia. So when he was once again shady to Jennifer at an event Malaysia invited him to, Jennifer was over it. She came to the belief that Malaysia likes to bring Zell around to do her dirty work. And she doesn't think it's a coincidence that Zell continues to insult her and accuse her of having bad breath. This resulted in Jennifer calling Malaysia out. Brittish Williams also had the same perspective about Malaysia. So the group began to cool off on Malaysia.
Jackie Christie noticed that the other women were icing out Malaysia with the exception of her and DJ Duffey. On a FaceTime call with Brittish, Jennifer spoke her mind about Malaysia. Malaysia overheard and hung up the phone. And this really did not sit well with Jennifer. So she decided that it was time for her to get even with Malaysia. She did so by telling Brittish that Malaysia's Atlanta home was allegedly foreclosed. Jennifer had no problem telling Malaysia this herself during Jackie's latest ponderosa.
Well, fans have been vocal about Jennifer's actions. Some have pointed out that it's likely Jennifer is completely fed up with Malaysia. And considering that Malaysia threw a table at Jennifer years ago, it's probably not surprising that Jennifer doesn't mind being petty to Malaysia. So they don't fault Jennifer for getting her revenge.
Jennifer Williams doesn't have any regrets.
Meanwhile, other "Basketball Wives" fans feel like Jennifer took things too far. Especially, considering that Malaysia has been dealing with a strained co-parenting relationship with her ex-husband Jannero Pargo. And she's alleged that he doesn't help her out financially. She's been thinking about suing for child support.
Regardless, Jennifer had something to say to those who feel like she was wrong to say what she did. She did so by replying to a Twitter user's thoughts about what happened in the episode. The person wrote, "I would say @iamjennifer crossed the line, but Malaysia did throw a table at her #Basketballwives."
In response, Jennifer tweeted, "How did I cross the line? Y'all got selective amnesia… this girl threw a table at me, came to my dead mother's event & did some **** ****, then started some BS at the meat market then hung up on me but I crossed the line…okkkk 🤷🏽‍♀️"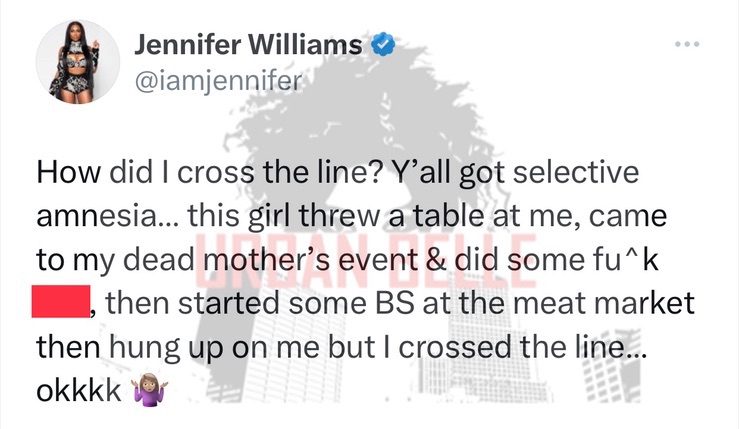 She also clapped back after another Twitter user questioned when Jennifer became so bold. The critic tweeted, "I'm just trying to figure out when did SCARY MARY ******* @iamjennifer get all this ❤️. Chile please!!!"
Jennifer responded, "I'm 47 years old… I'm not scared of no one but God. I've been thru some life changing events. I'm tired of people playing with me. Go run tell that and GTFOH."