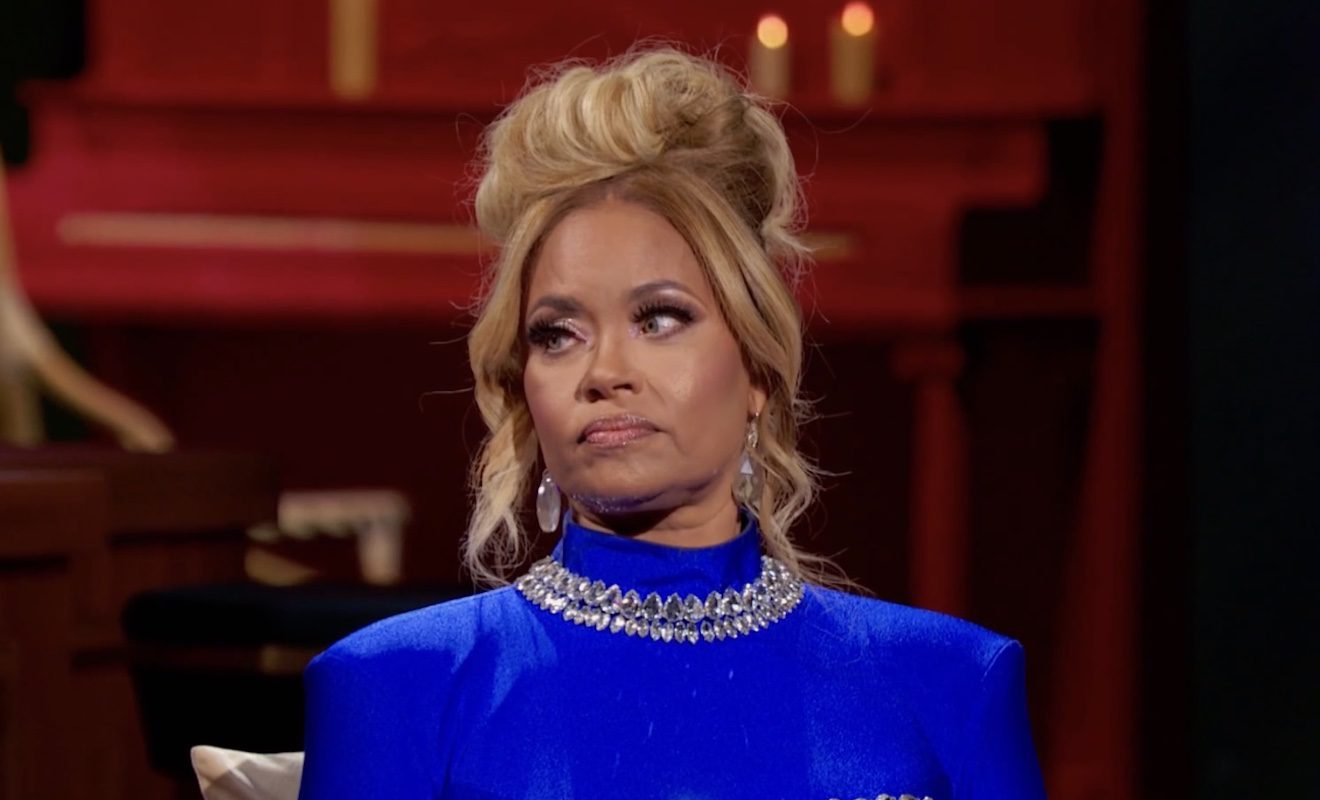 Gizelle Bryant and Robyn Dixon have been receiving backlash due to recent revelations.
"Real Housewives of Potomac" star Gizelle Bryant is no stranger to controversial moments and feuding with her co-stars. As it stands, she's currently not on good terms with Candiace Dillard Bassett. Gizelle accused Chris Bassett of making her feel uncomfortable during last season's reunion. She said that Chris wanted to speak to her privately. But she didn't like speaking to him alone in her dressing room because he is a married man. Things only worsened after Ashley Darby brought more accusations to the table. She alleged that Chris tried to hit on her friend at Karen Huger's event. However, producers weren't able to back that up with the footage. At some point, Gizelle then accused Chris of groping the woman. She later clarified that she misheard this.
Candiace is done with Ashley and Gizelle given their actions regarding Chris. She also has accused both women of lying for storylines. And at this point, Candiace strongly believes that Gizelle has a track record when it comes to attacking marriages.
Interestingly enough, Robyn Dixon recently revealed that she chose to not address Juan Dixon's inappropriate communication with another woman on RHOP. So Gizelle is suspected of deflecting to make sure Robyn never had to.
Andy Cohen was over it?
Well, Andy Cohen was not having it when Gizelle struggled to open up about her recent health scare. In a preview for part 2 of the reunion, Andy asked her to talk about the scare she had when she was in the hospital for a hysterectomy.
She says, "It was supposed to be like a three-and-a-half hour surgery, ended up being eight and a half hours."
Andy asks, "How was it telling your kids and not only telling your kids but telling them on camera?" Gizelle answers, "I didn't know how they were going to react. And I knew that they were going to be scared." She then pauses and becomes emotional. It's time to move on from the topic, "We'll talk about it later," Gizelle tells Andy.
However, Andy was not ready to switch topics. He fires back, "No, we'll talk about it now."
Gizelle goes on to talk about her experience.
"So my sister was with me. She was getting updates every hour and then they stopped updating her. So for like hours, I was in surgery. And there was no updates. So my kids were terrified. They still don't even want to talk about it. But they were like, 'We didn't think you were gonna come home.'"
She adds, "And I told them that I'm not spending the night at the hospital. Because the surgery was so long…"
Andy finishes, "…you had to spend the night."
Gizelle knows her daughters were horrified, "I had to spend the night. My bladder was compromised. I had a catheter. All that. It was bad. So I didn't come home. My kids were done."
As for Andy, he's grateful, "I'm glad you're okay."