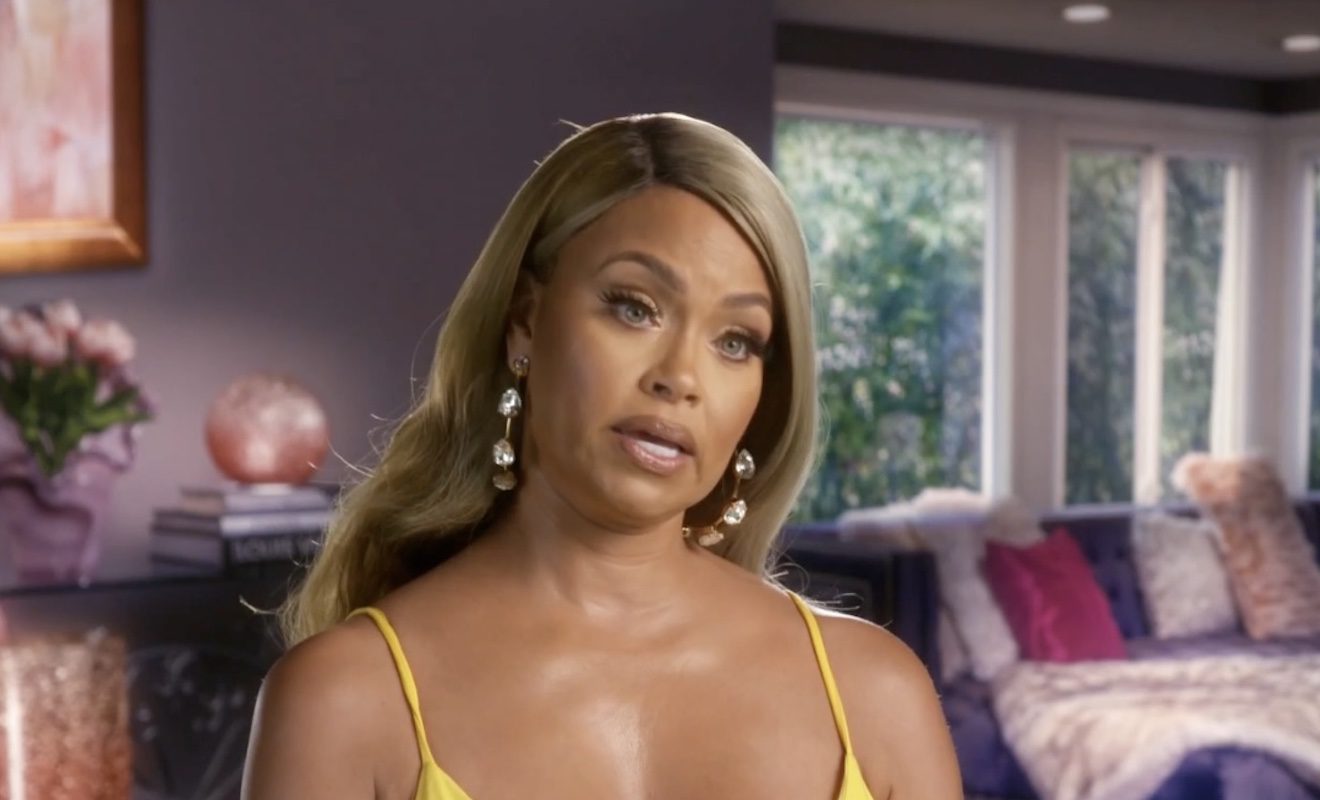 Karen Huger is not feeling Charrisse Jackson-Jordan.
"Real Housewives of Potomac" star Karen Huger is having another eventful season. As we reported, Robyn Dixon has been bringing Charrisse Jackson-Jordan back around the group. And she and Gizelle Bryant said they are perplexed by Karen's anger with Charrisse. Interestingly enough, Charrisse and Karen weren't on good terms during Charrisse's last season as a main cast member. Charrisse accused Karen of having an affair with a man who has blue eyes. So she nicknamed the alleged man "Blue Eyes." Robyn will bring up this person again after Karen calls out Robyn's wedding plans. The drama will kick off on the upcoming episode.
On the next episode, Karen calls the wedding fake. She also alleges that Juan Dixon has a girlfriend who looks a like her. Juan goes off after Robyn tells him about the accusations made about Karen. So it's safe to assume he's not happy about being dragged into Robyn and Karen's feud.
Interestingly enough, Gizelle shares her perspective on Karen and Charrisse's blowup while talking to Mia Thornton in a preview. And Gizelle suspects that Karen is jealous of Charrisse. She also believes Wendy Osefo is jealous of Mia. While she didn't explain in full why she thinks that jealousy is the root of both conflicts, Mia isn't sure she can agree that jealousy is to blame for either situation.
Gizelle Bryant thinks Karen Huger and Wendy Osefo are jealous.
In the preview, Gizelle says, "I don't like how Karen made up all these lies about Charrisse. None of that **** she was saying out her mouth was true."
Mia asks, "You think it's jealousy of some sort?"
And Gizelle answers, "Yes, I feel that."
Mia isn't sure she can support Gizelle's theory about Karen being jealous, "At 59, and 59 and fine?" Regardless, Gizelle stands firm, "Listen, people can be jealous at 72."
After Mia once again questions if Gizelle is right about Charrisse and Karen, Wendy is brought up.
"Well, I don't know because I mean let's be clear, Wendy is jealous of you," Gizelle says.
Gizelle continues, "I thought that because time has passed, you guys were gonna have a conversation last night. That didn't happen."
Mia is frustrated when it comes to her status with Wendy, "It's a debate at all times."
Another person Mia is frustrated with is her former best friend, Jacqueline Blake. They have been clashing during recent episodes. And Jacqueline said Mia crossed the line when she accused her of sleeping with married men.