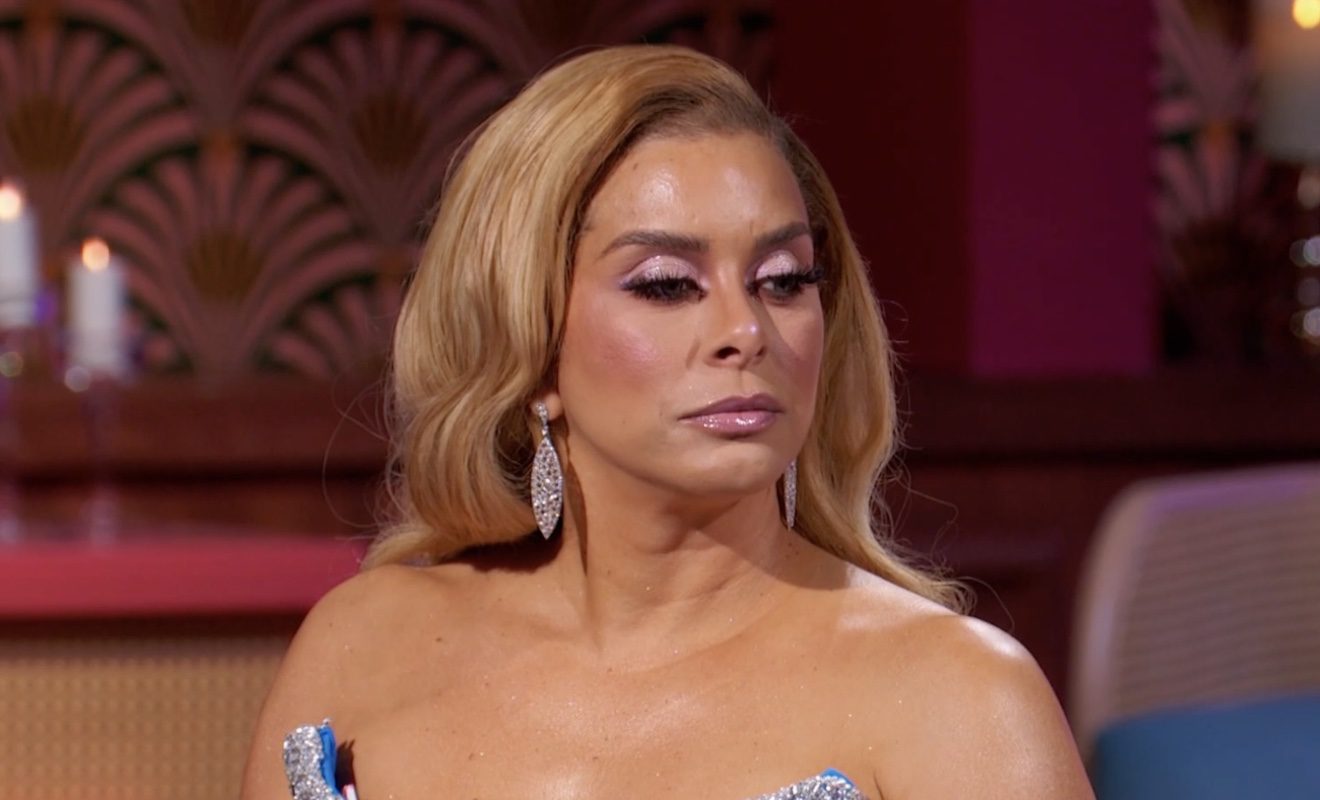 Robyn Dixon and Juan Dixon have been dealing with cheating accusations.
"Real Housewives of Potomac" star Robyn Dixon has been the target of gossip and backlash plenty during the current season. This is due to what Robyn chose not to discuss on the show. Earlier in the season, Robyn clashed with Karen Huger. She accused Karen of being fake and moving like she was off limits to her costars. In response, Karen accused Juan Dixon of having a girlfriend. She even said that Robyn knows this. Well, Robyn denied this and even laughed it off. However, a woman came forward and alleged she hooked up with Juan while he was engaged to Robyn. And when she produced a hotel invoice that showed Juan paid for the hotel room, Robyn felt like she needed to set the record straight.
Robyn first addressed the matter publicly on "Reasonably Shady." She and Gizelle confirmed that the woman has contacted them as well. But things aren't as scandalous as they appear.
She said a lot more on "Watch What Happens Live." According to Robyn, Juan only paid for her hotel room out of compassion. And the woman allegedly told Juan she had lost her wallet in a casino.
When Robyn was asked why the woman traveled from Canada to DC in the first place, Robyn said that Juan claimed that she is dating a Baltimore Ravens player.
A new rumor is shut down quickly.
Interestingly enough, the woman spoke out again in response to Robyn's version of events. She denied dating a Ravens player. And she also said that she came to DC to see Juan only. Regardless, Robyn is standing by Juan. She believes that he was truthful when he said he didn't sleep with the woman.
Well, Juan seemingly responded to the latest accusations. According to YouTuber DJ Richie Skye, hours ago, the accusations were made in a Facebook group. One of the members wrote, "A girl in one of my other groups caught Juan at the laundry mat with another lady, last night. Apparently, they were hugging up on each other, and he was behind her with his arms around her, when loading the machines, with their personal belongings."
A picture was posted and it went viral on social media. It turns out that the woman Juan was with at the laundry mat is Brenna Gross. She happens to be the Director of Basketball Options at Coppin State University. Juan is the head coach of the college's men's basketball team.
It didn't take long for Juan and Robyn to clap back though. Breanna posted a picture of she and Juan while she held up a bottle of Gain. She captioned the Instagram Story, "🧐…Get a LIFE."
Robyn seemingly responded to the situation on Instagram Story. She did so by reposting Charlamagne Tha God's post that read, "Maturing is letting people think whatever they wanna think cause who gives af?"
You can check out the photos and screenshots in Richie's video below.