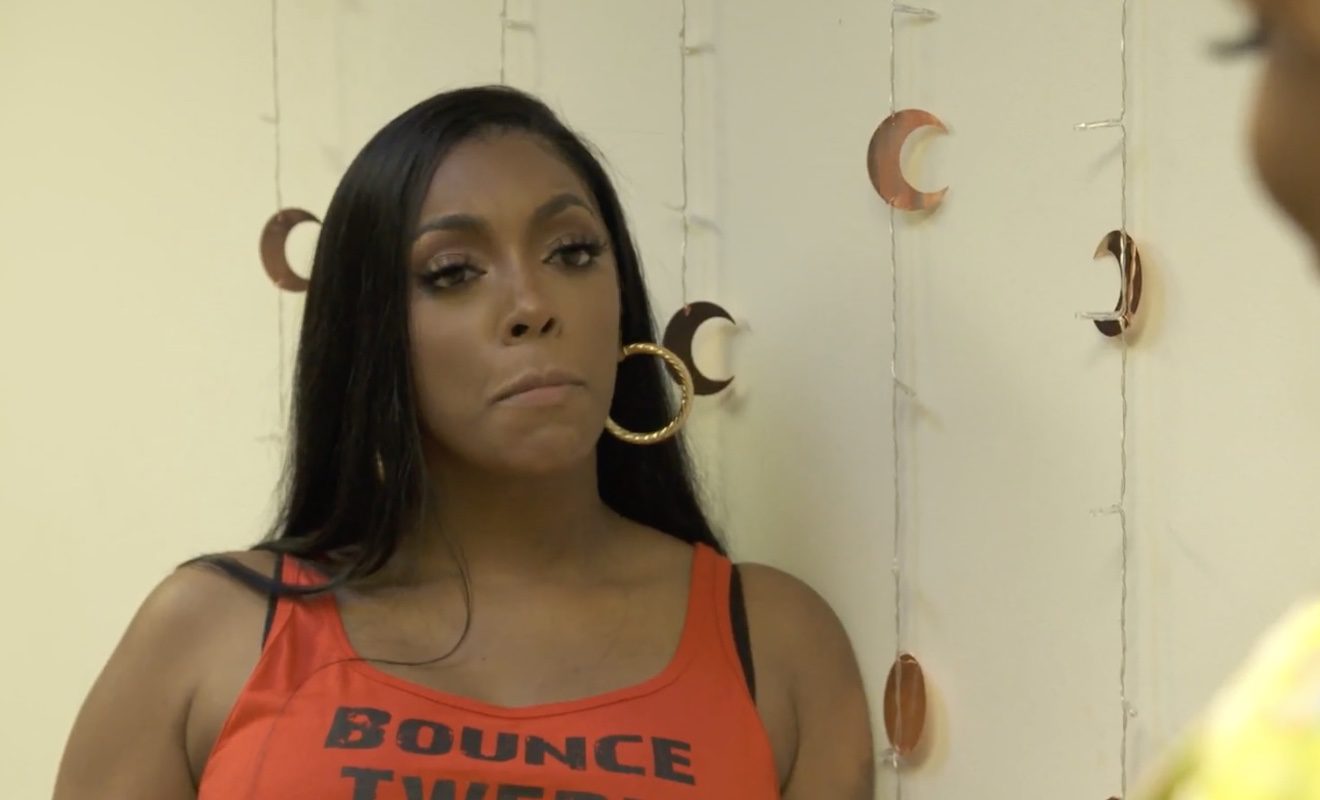 Candiace Dillard Bassett and Porsha Williams had tension while filming RHUGT.
"Real Housewives of Potomac" star Candiace Dillard Bassett just wrapped up another controversial season. As we reported, Candiace fell out with Gizelle Bryant. The two women clashed due to accusations Gizelle made about Chris Bassett. She said Chris made her feel uncomfortable at the previous reunion. And he asked her to talk but she didn't feel comfortable talking to a married man alone in her dressing room. As the season progressed, the accusations worsened with Gizelle saying that Chris was being a "sneaky link" who wanted to see if she was "with it." Gizelle apologized for this however, Candiace didn't receive it.
Interestingly enough, Candiace and Gizelle decided to move forward from the drama post the reunion to film the current season of "Real Housewives Ultimate Girls Trip." And it wasn't Gizelle that Candiace had tension with during the first episode. It was Porsha Williams.
The scene kicked off after "Real Housewives of Salt Lake City" star Whitney Rose said that out of all the women, Candiace is who she thought she wouldn't get along with. But she's been pleasantly surprised.
She told Candiace, "I totally misjudged you. I feel like we're a lot alike. And it really is a pleasant surprise."
Whitney elaborated after Candiace questioned what originally turned her off, "Just based on how it aired with Ashley Darby after she had her baby. And I felt like you were shaming her for being a mother. And then you shared with me today that you're doing IVF."
Candiace then shared her theory about Ashley, "I'm on my mom journey. And what I went through for the last two months was really hard. But I don't feel like it gives you a pass to be ****** just because you are a mom. And I feel like Ashley would sometimes weaponize that because I wasn't a natural mom. I'm a bonus mom but I've not born children naturally. I feel like she used that and then tried to make it seem like, well you don't understand because you're not a mom. And I think that's ****** up. It's reverse mom shaming."
The conversation went left after Porsha Williams chimed in.
Porsha interjected, "I'm sorry but there's another thing that was happening. When Candiace grew…"
Candiace responded, "When did I grow?"
Porsha answered, "If you let me finish this sentence, you will hear it." She continued, "When Candiace grew, she got to the point to where she was now in those shoes. She really pictured herself through IVF, through wanting a kid like…"
Candiace disagreed, "No, that's not what happened. That's not it."
Porsha went on to try to finish her thought on the drama between Candiace and Ashley, "I feel from a viewer, like cause I'm a viewer, I wasn't there, I thought it was relatable to say that when she spoke those ignorant things to Ashley…And she didn't like how it landed that now since she's in a place of 'I wanna be a mom' and it's like, you know what? ****, I shouldn't have been saying those things."
Candiace still didn't agree with Porsha's perspective, "No, I said it to be mean because she was being mean."
Porsha then quipped, "Oh ****, you're just mean as **** then."
The episode ended with Candiace giving Porsha the "death stare."
As we reported, Porsha and Candiace have an interesting history. Candiace didn't appreciate when Porsha publicly sided with Monique Samuels about their on-screen altercation. And Porsha later takes issue with Candaice's questions about her controversial romance with Simon Guobadia.