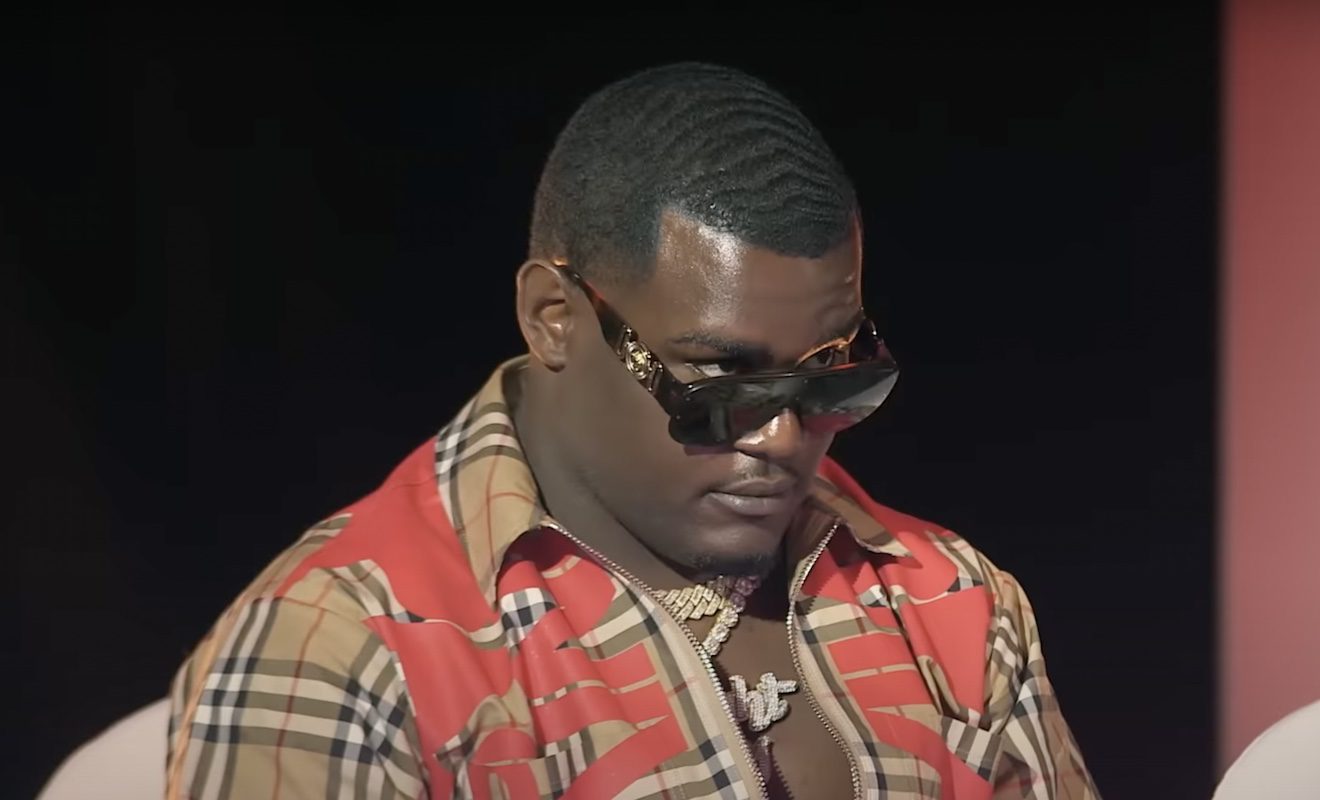 The upcoming season of "Bad Boys" could be more chaotic than the first.
Zeus Network found another controversial hit on its hands with the first season of "Bad Boys: Los Angeles." Standouts in the cast included "Love And Hip Hop Hollywood" alum Milan Christopher, Kerrion Franklin (son to Kirk Franklin), Relly B, Gutta K, and Anthony Hernandez. Interestingly enough, Jonathan Wright also shook things up during his brief time on the show. He was originally supposed to come in as a replacement, but he clashed with Milan over a room. Milan labeled himself as the leader of the group and secured the main bedroom prior to Jonathan's arrival. Jonathan assumed Milan would be okay with sharing the room. However, Milan refused. And he called his friend Rio to tell him about his situation with Jonathan. Rico came to the house to confront Jonathan. Jonathan and Rio had an altercation that resulted in Jonathan being kicked out of the house.
Well, turns out Jonathan is currently filming for the upcoming season of "Bad Boys." According to reports, Kerrion and Anthony returned as well. However, new cast members are shaking things up. Orlando Brown and B2K star Raz-B are also allegedly filming. And it looks as if Raz is already having some major drama in the house. While the guys were partying at a club, Raz was hit by Jonathan. As the night progressed, another newbie, Mo City, put his hands on Raz as well.
Raz-B addressed the altercation after the video went viral.
You can check out the footage here.
Raz took to Instagram to address the violent moment. And he accused Jonathan of being a bully.
"We all know! RazB is not the one to be touched! I forgive! But I don't forget! Bosses like me allow for
people like you … ima Gatekeeper! I'll leave this on the show! Mo City you're garbage! We were cool 😎can we be again? John … you're a bully, we got bullies too… I'm a producer, I'm gonna make sure I cast someone to dethrone you ….you need your own show! You're doing too much!!!!.. You're a bad leader bro. You got people, I got people , when does a Stop 🛑 we don't have any beef!"
Check out the screenshot here.