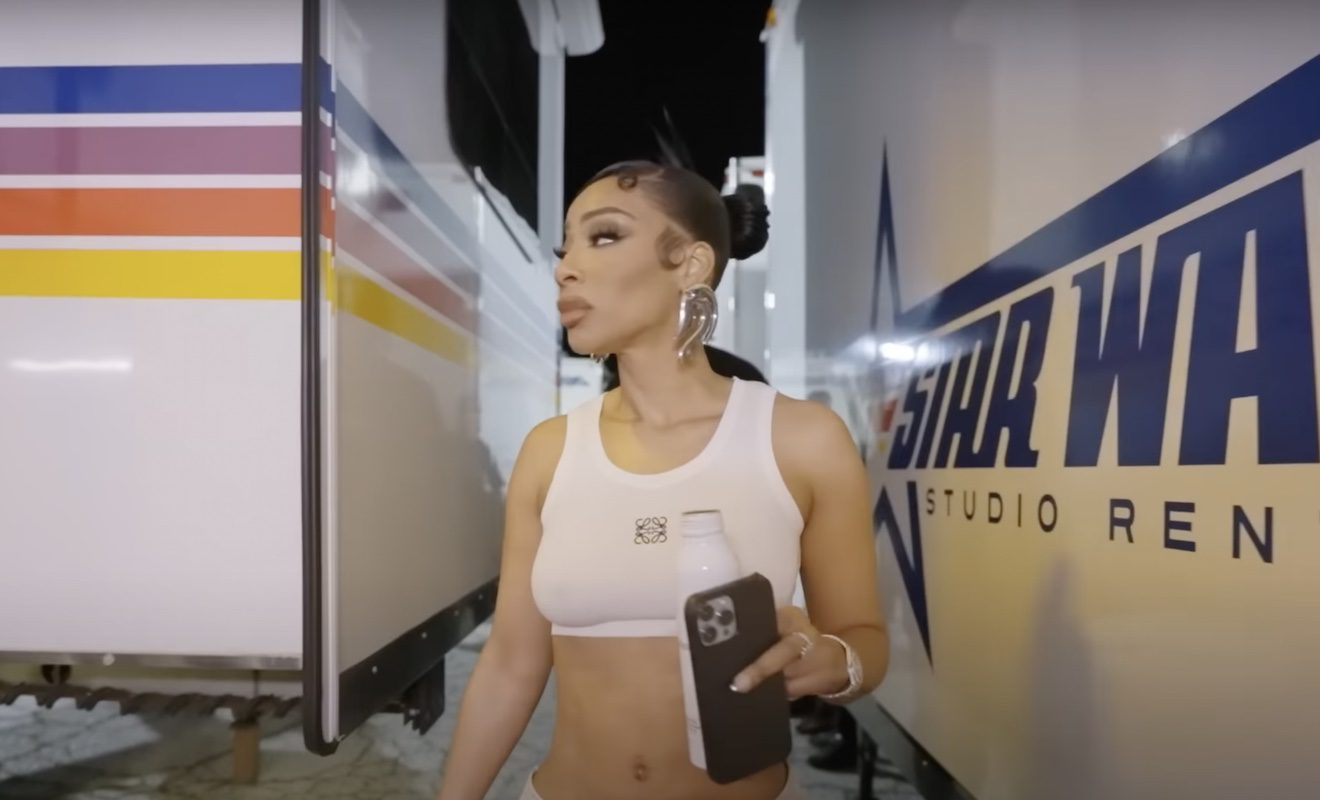 "Baddies West" has been an eventful experience for Tommie Lee.
Tommie Lee walked away from "Love And Hip Hop Atlanta" because she felt as if the drama made things way too toxic. Her feud with Joseline Hernandez resulted in her arrest. As we reported, Joseline accused Tommie of trying to run her down with a car while she was pregnant. Tommie wasn't happy about Joseline involving the police. Interestingly enough, both women have since moved on to Zeus Network although they haven't crossed paths. Joseline secured a hit show with "Joseline's Cabaret." And Tommie has been a hot topic on social media thanks to the situations she's been involved in on "Baddies West."
Although Tommie was brought in as an Executive Producer, she wasn't able to avoid getting caught up in some cast drama. In fact, Tommie has been clashing a lot with Natalie Nunn. It appeared as if they had gotten past their issues after they blew some steam in a boxing match. Natalie was even declared the winner and Tommie wasn't sweating it. However, things went left on social media. And Natalie didn't appreciate some of the comments Tommie made about her husband. Tommie accused him of sleeping with men.
At the reunion, Natalie said she wanted to put her hands on Tommie because she came for her family. They eventually did scrap. Security broke it up and Natalie threw a soda can at Tommie's face.
Tommie Lee isn't moved by the reunion chatter.
Natalie wasn't the only one who had issues with Tommie. Scotty with the Body and Lo London suspected that Tommie came to set with a taser. So there was some back and forth. Plus, Tommie got into an altercation with Cat as well due to social media comments.
Eventually, Tommie became irate with security because they wouldn't let her and Natalie have another round after the soda can was thrown. She then threw things and got into it with the camera crew.
Social media had a lot to say about the reunion. However, a good bit of it was about what went down with Tommie. Some people felt like the reunion wasn't a good look for Tommie. And being on "Baddies West" was a downgrade.
Well, Tommie thinks people care more about the drama than she does. In an Instagram Story, Tommie wrote, "Ion take none of y'all or none of this serious. Lmao the 🧢 on this app 😂 😂."
You can check out the clip of Tommie going off on the reunion stage here.