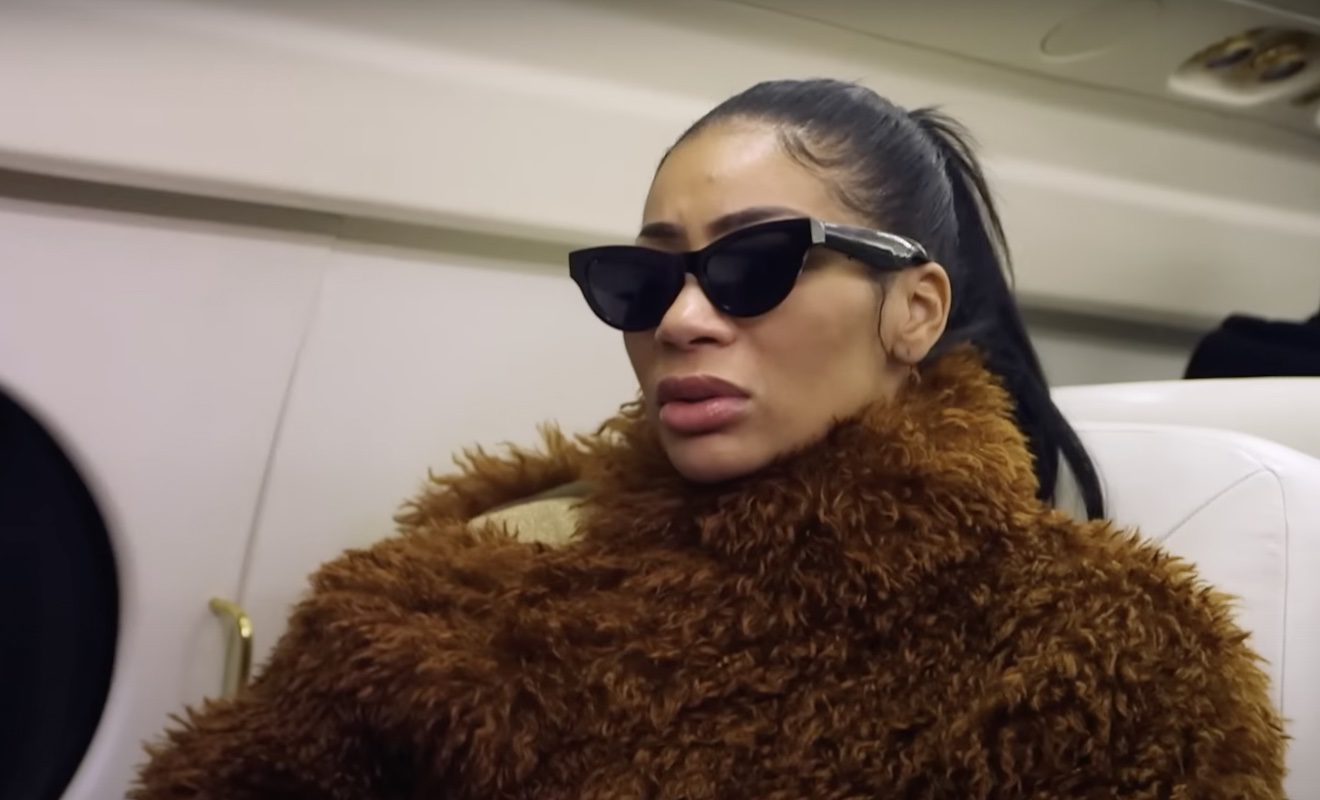 Tommie Lee is having drama on "Baddies West."
"Love And Hip Hop Atlanta" veteran Tommie Lee hasn't been on the show in years. However, that hasn't stopped fans from asking for producers to bring her back to the platform. Regardless, Tommie has said that she has no desire to return. She was no stranger to feuds and chaotic moments with other coworkers. However, it's her feud with Joseline Hernandez that really left a bad taste in her mouth. Tommie was arrested over the situation. And Joseline accused Tommie of trying to run her down with a car while she was pregnant. Tommie still isn't over any of it. So she became visibly upset when someone played Joseline's music while she filmed "The Conversation" on Zeus Network. She filmed the show opposite Akbar V. They had an altercation in a recording studio years ago.
Fast forward to now, Tommie is on the current season of "Baddies West." She's not only a cast member. But she's also an executive producer, just like Natalie Nunn. Earlier in the season, Stunna Girl, another "Baddies West" cast member, attacked Tommie. And Stunna claimed that she was just getting Tommie back from trying to throw a drink at her at the auditions.
Natalie Nunn and Tommie Lee had an altercation.
Well, now Tommie is on bad terms with Natalie. Hours ago, footage of Tommie attacking Natalie recently went viral on social media. Natalie posted the clip on Instagram. In the caption, she wrote, "Say no to drugs kids…make sure you subscribe to this Saturday fight. AIN'T NO KNIVES IN THE RING. AIN'T NONE OF THAT. ALL THIS 190 pounds I promise is gonna rock your entire ****! AIN'T NO SNEAKING AIN'T NO HAIR PULLING!! You're absolutely about to get your teeth knocked in. Say bye bye to your fake teeth sweetie @thezeusnetwork.
The clip can be viewed here.
Natalie and Tommie will face off in a boxing match via Zeus Network. It goes down on Saturday.
Tommie hopped on Twitter to address the altercation with Natalie. She wrote, "I came in telling them I no longer wanna work with this network and I'm currently a CNA, but I learned that an outsider was speaking on my business and that only happens when an insider told them. Get your tickets. #****gotreal #tommie**** #bestscrubsintheworld"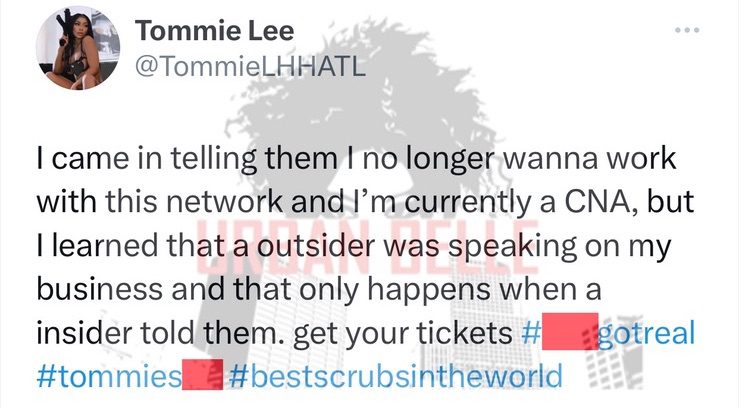 Rollie Pollie called out Tommie Lee.
Interestingly enough, Tommie's other "Baddies West" costar Rollie Pollie had some strong words for her, too. She told Tommie, "Yes, it was. Y'all got up out of there. And while we was tryna get up out of there, we got attacked by three different ******* from the back."
This turned into an argument. Tommie responded with, "That's y'all problem…" Rollie refused to back down, "No, it's your problem! And you never have no faults so you can go somewhere with that ********."
Tommie followed up by asking, "Who don't have no faults?"
Rollie clapped back with accusations, "You don't! You don't! You don't, I know you don't cause you always drunk or high on some ************* perc or something! The **** is you talking about?!" She continued, "It is your problem! Learn how to conduct yourself like a woman in ******* public, *****!"
Check out the clip here.