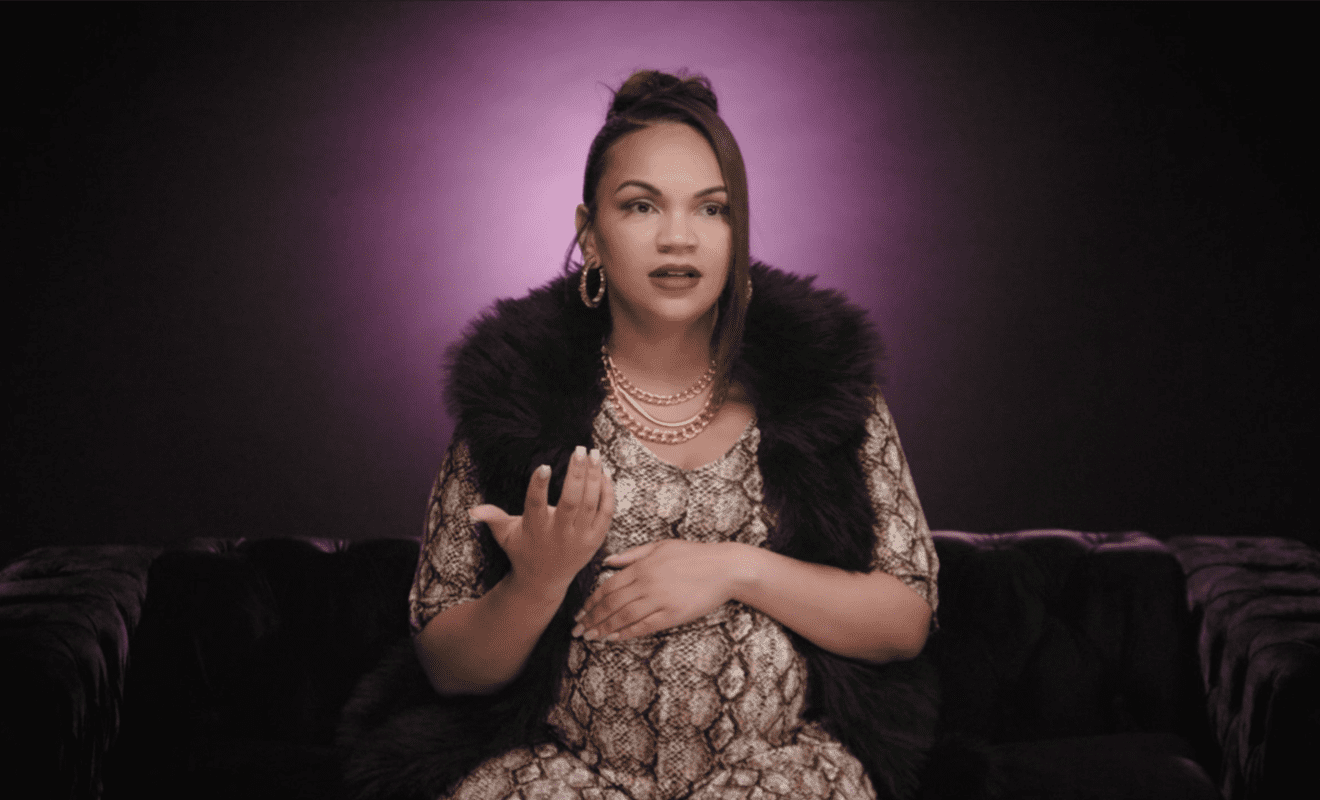 Tiffany heads to the hospital.
The episode begins where everything left off at Tiffany's baby shower. Tifany's in immense discomfort and apparent pain. Stormi sees what's going on and goes to get Kimmi. Kimmi goes to check on her and Tiffany lets her know she's seeing stars. But despite this, she's doing fine. However, Tiffany's encouraged to go to the hospital.
Eventually, Louis puts her into his truck and speeds off to the hospital.
The next day, Marsau greets his photographer at a job site. They're doing a photoshoot to commemorate their first groundbreaking with their project manager Geno. Geno, Latisha, and others join Marsau for the photo op. Geno's leading this project which is a load off Marsau and LaTisha. This working relationship is great for the Scotts which has them wondering how this can inspire them to bring back the Comeback Group.
This leads them to talk to Maurice about the Black Business Expo. They're going to have another meeting to discuss the path forward.
Melody wants to change her last name.
Meanwhile, Melody meets with her attorney Caleb. Caleb's been Melody's attorney for her divorce proceedings and custody dispute. During their discussion, Melody mentions she wants to go back to her maiden name. The name change can't happen until the court proceedings are completed. This frustrates Melody.
And this leads to Caleb and Melody speaking about details of the case, including Martell and his attorney asking for social media passwords and everyone who she's been romantically involved with since the divorce. Of course, they objected to these motions.
Speaking of Martell, Martell's meeting with fashion designer Miguel Wilson out of Atlanta. During their meeting, Martell asks for help breaking into the industry. He specifically wants to focus on suits and working together would be great.
Miguel agrees and they shake on it. And Martell is told that he needs to invest $100,000 right away.
Louis checks Tiffany.
Later on, Louis and Tiffany are at home. Tiffany's okay but the doctor told her she needs to be on bed rest. Louis brings her breakfast in bed. He tears up when he tells her what went through his mind when she went to the hospital. Tiffany apologizes and promises to slow down after her upcoming trip to DC.
Next, they speak about his conversation with Martell and Marsau. During the discussion, Louis tells Tiffany about the way she brings things up to others and rubs others the wrong way. He also asks why it matters that she approaches Martell and Melody about co-parenting. In fact, Tiffany tells Louis that Melody never reached out to her for co-parenting advice.
In the end, Louis tells Tiffany to not put him in the middle of anything else like that anymore.
LaTisha and Marsau frustrate the Comeback Group.
Later on, most of the Comeback Group is back together for a second meeting called by LaTisha and Marsau. Kimmi and Melody arrive first and they chat. Kimmi's not sure if she's going to be involved in the Black Business Expo. Kimmi wants the name of the event changed to reflect the group, not just LaTisha and Marsau.
Next, Kimmi asks her about her trip out of the country with someone else. However, Melody isn't divulging much about it. Eventually, everyone else arrives, including Martell. Martell tries to greet Melody but Melody refuses to acknowledge him amid their custody battle.
When the meeting begins, LaTisha and Marsau tell them all that they will not pay anyone in the Comeback Group. Martell didn't think it was fair but Maurice agrees with LaTisha and Marsau.
Melody brings up that she suggested sponsorship for the event the last time they met. Marsau replies that anyone there speaking about getting paid for this event is greedy.
Melody brings up how no one at the table offered to sponsor her "Mimosa's With Melody" events but LaTisha mentions how she got escorted out when trying to support her. But Melody says that was different from actual financial sponsorship.
Kimmi agrees with Melody and Martell and Maurice then speak up mentioning that Latisha and Marsau are using their idea.
What are your thoughts about the episode?
View this post on Instagram
View this post on Instagram
View this post on Instagram
View this post on Instagram
View this post on Instagram
View this post on Instagram