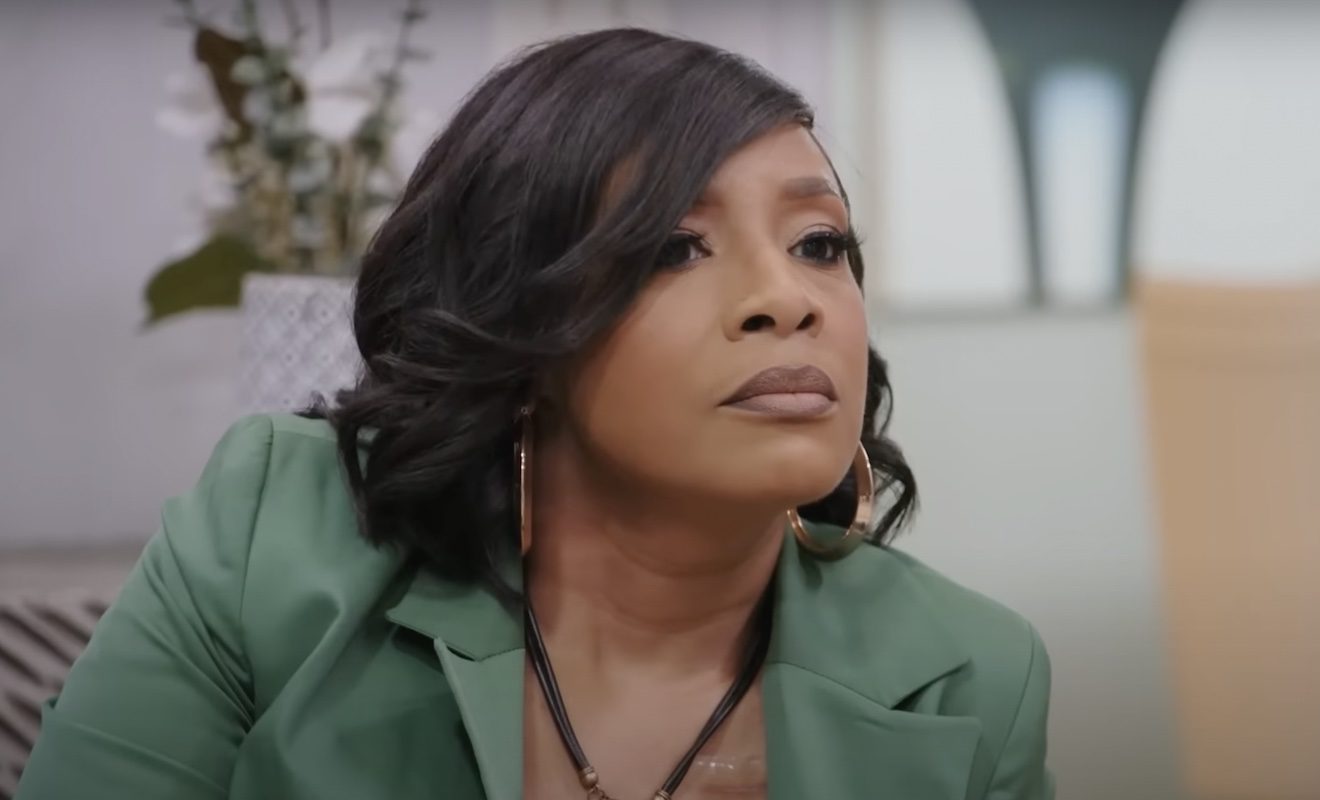 Maurice Scott has riled up a lot of LAMH fans.
"Love & Marriage: Huntsville" star Kimmi Scott is currently a hot topic on social media because fans have a lot to say about her husband, Maurice Scott. Kimmi has been open about her battle with breast cancer. She also revealed that chemotherapy took away her desire to be intimate with Maurice. But she continued to do so anyway because she didn't want him to look for pleasure elsewhere. And she also confirmed she faked being pleased in the bedroom as well for Maurice's benefit. To no surprise, these revelations were discussed plenty by viewers. They believe the revelations show Kimmi and Maurice may have a toxic marriage.
Maurice addressed all of this during an interview with Carlos King. He said what Kimmi did for him was "admirable." And while he understands it would have been more thoughtful for him to put his sexual wants and needs on the back burner while she had cancer, Maurice said that wouldn't be living in reality. So he thinks Kimmi handled the matter the right way.
Maurice has been getting called out left and right on the internet. Some "Love & Marriage: Huntsville" fans have accused him of being selfish as well as an awful husband.
Kimmi Scott addresses the side chick accusations with Melody Shari.
Well, Kimmi prioritizing Maurice's sexual needs isn't the only controversy they have had when it comes to their relationship. Before that, fans had a lot to say about the rumors about Kimmi. She's been accused of being Maurice's former mistress. And Maurice's ex-wife Kiuwha Scott-Bonds accused Kimmi of interfering in her marriage to Maurice. Kimmi has denied this multiple times. Maurice has also said that he and Kimmi didn't have an affair.
Kiuwha and Kimmi are on better terms these days. However, Kimmi admits they may never be close because of the accusations.
In a preview for the upcoming episode, Kimmi tells Melody Shari, "We've been taking small steps forward. I don't think we'll ever be besties because of just some of the things that have happened like her making implications like I interfered in their marriage. And that kind of thing."
Melody then asks, "Well, do you feel like you interfered in their marriage?" And Kimmi answers, "Of course not. Absolutely not."
Melody goes on to explain why she decided to ask directly.
"Cause you and I never really had that conversation. We've never talked about that. I've heard it, I've heard it implied. But I've never just asked you."
She continues, "So whenever you and Maurice met, they were already divorced?"
Kimmi clarifies, "They weren't divorced, they were in the process."
She adds, "They had both signed the paperwork and they were waiting for the paperwork."
Melody then questions why Kiuwha would make the accusation, "So why did she even think that you interfered in the marriage?"
And Kimmi answers, "Even though they had signed papers, she was talking about reconciliation."
Kimmi is setting the record straight this Saturday 👀 #LAMH pic.twitter.com/Iwret2utlv

— Oprah Winfrey Network (@OWNTV) June 29, 2023