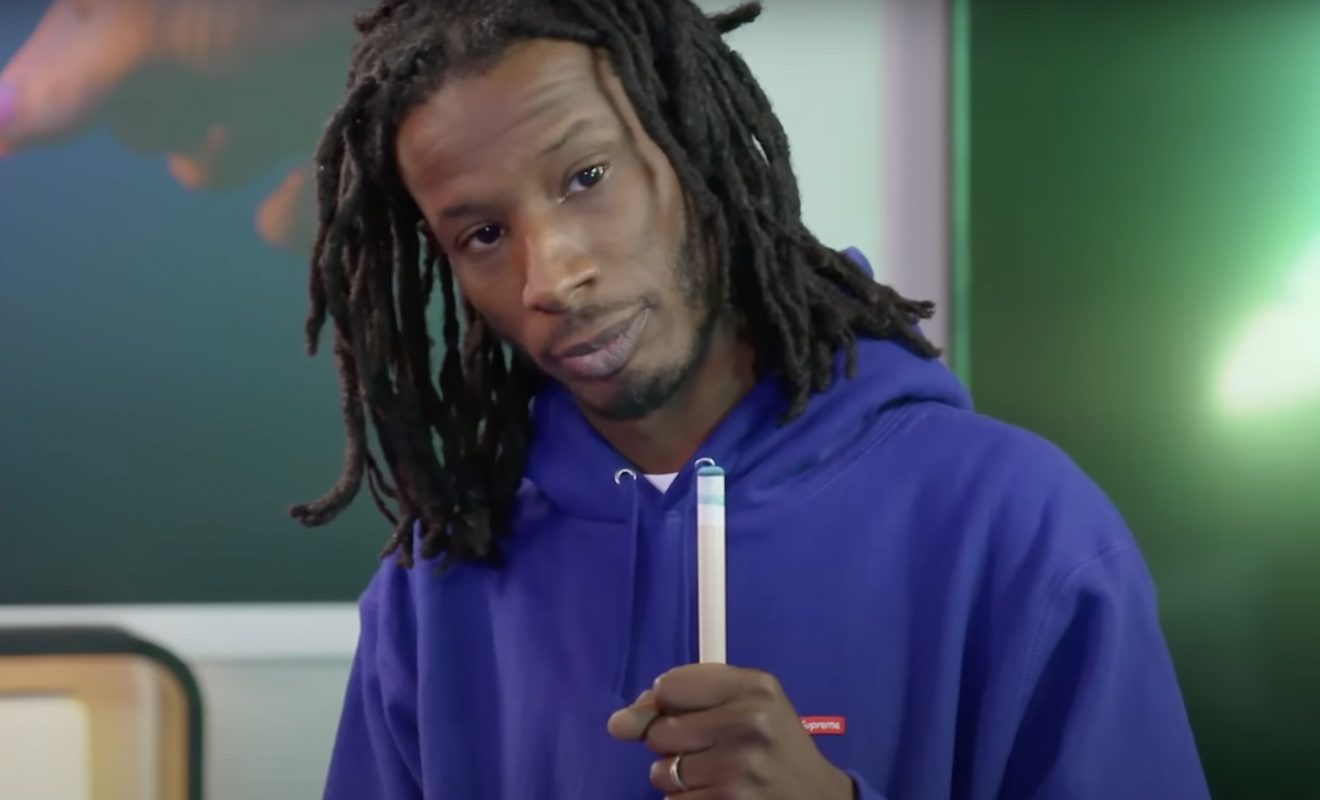 Puma and Ceaser's friendship couldn't withstand Ceaser's exit from "Black Ink Crew."
Ceaser recently shared some of his thoughts about the latest season of "Black Ink Crew" and his controversial departure from the show. As we reported, some massive changes have been made. Puma and Teddy are trying to move forward without Ceaser. They decided the best way to do that is to find new tattoo artists. And open up a new tattoo shop together. Puma suggested they hold mixers to accomplish these tasks. So much of the show's focus will be on the new artists and whether they have what it takes to continue the show's legacy. Thus far, Ceaser is not impressed with the show's new direction.
He recently answered some questions from his supporters via Instagram Story. Ceaser called out Puma. And he accused Puma of betraying him and secretly wanting to be him. In Ceaser's opinion, no one left on the show has any real loyalty to him. So he wasn't surprised that they would partake in the show moving forward without him.
Ceaser also said that the recent episodes are not a good look because Teddy and Puma haven't found a shop to conduct business out of. Regardless, Ceaser said that doing the show without him doesn't make sense because he is the creator of the Black Ink brand.
Did Puma throw some shade in response to Ceaser's latest comments?
Another interesting thing Ceaser said during his chat with followers was the accusations he made about VH1. He said that he feels he was pushed out of his own show unethically. And he doesn't make any money from the new episodes he's not featured in. So he feels the show was stolen from him.
Well, Ceaser's accusations about VH1 and Puma went viral on social media. And while the network hasn't responded, Puma may have thrown some shade.
On Instagram Story, he reposted a quote from Theodore Roosevelt. It reads, "If you could kick the person in the pants responsible for most of your trouble, you wouldn't sit for a month."
He also posted a photo from his beach vacation with Silkk the Shocker's hit, "It Ain't My Fault" playing in the background.