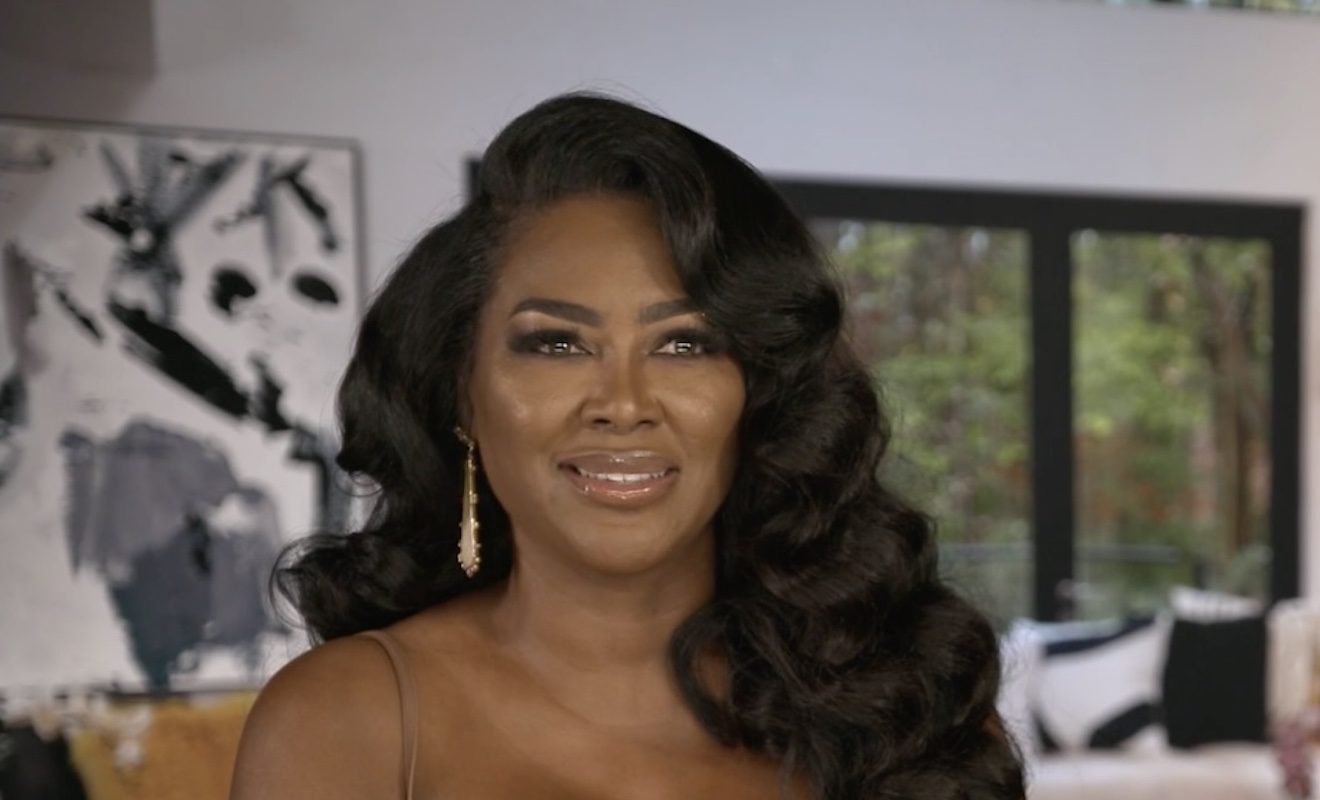 While some RHOA fans are enjoying the season, others are very critical.
The current season of "Real Housewives of Atlanta" is a hot topic on social media. While there has been plenty of drama and controversies to discuss, some fans are not happy with how things have been playing out. They do not feel every cast member is getting equal screen time and focus on their personal lives. In fact, some have even said that they feel as if Kenya Moore had a noticeable drop in screen time. Earlier in the season, they also felt like Kandi Burruss wasn't getting a fair edit in an attempt to upflit Marlo Hampton during their feud. Interestingly enough, Kenya told her X followers that she wholeheartedly believes producers protect Marlo often with their editing choices.
She said even more during her interview with Carlos King. Kenya said that while it looks like other cast members are protected, she has never been protected on RHOA. And when people wanted to come for her on the show, producers were okay with this. During another part of the interview, Kenya said Marlo is being favored by producers. She said this alleged favoritism made her less enthusiastic about filming scenes.
Kenya went on to say that she's contributed a lot to the success of "Real Housewives of Atlanta." So she isn't happy with how things are going behind the scenes.
Kenya Moore isn't happy about the editing of the season finale.
Well, hours ago, Kenya had more to say on X. She posted about opening up her new spa and salon. And she confirmed footage from the launch didn't make it into the season finale. So she told her supporters where they could see videos and photos from the day.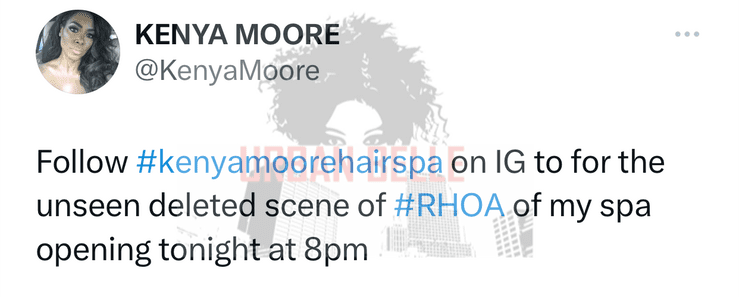 In response, an X user wrote, "If this is actually her spa, there's a conscious business decision she's made to not have it featured on the show. The way their contracts are structured, any of their businesses that receive a lot of screen time, Bravo gets a percentage of the pie."
Kenya spotted the post and told the person they were wrong.
"Completely false. I wanted it seen because it's marketing and the show FOLLOWS my life. My salon spa opening has a beginning, middle, and end. The end (opening and completion) was intentionally deleted while others were focused on that fell out of the sky #RHOA."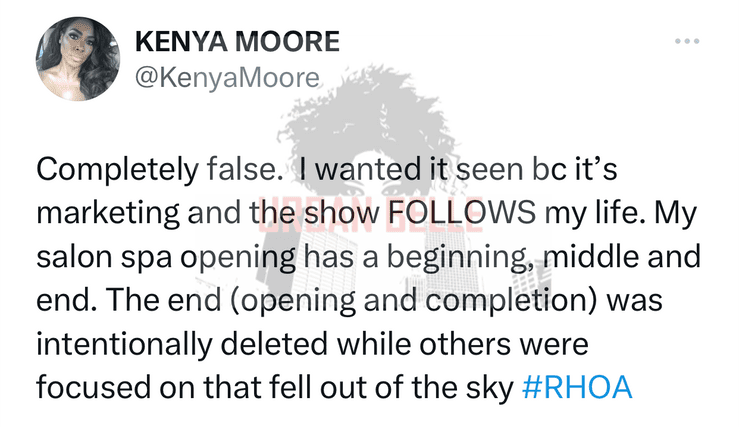 Another person posted, "Production seemed to have heavily marketed all of Kandi's business adventures. They marketed both her restaurants as well as the movie that was just released."
Kenya agreed, "#facts ALL her businesses. You can't pick and choose and show random scenes that don't support a full storyline #RHOA #kenyamoorehairspa."