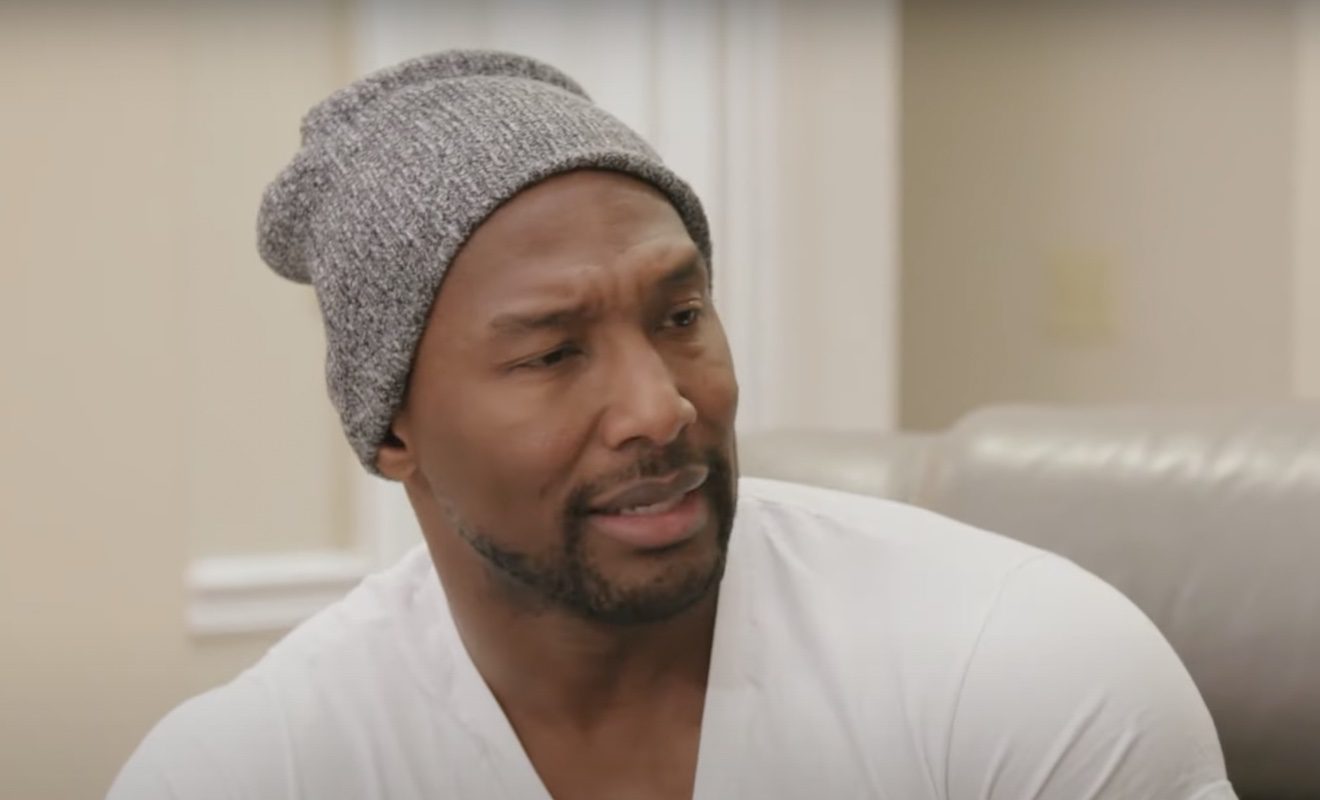 The recent episode of LAMH didn't sit well with a lot of people.
"Love & Marriage: Huntsville" fans had a lot to say on social media about the latest episode. Melody Shari and Martell Holt are not in the best space when it comes to co-parenting. Things took a major turn after Melody invited Martell to join her on vacation with their children and mothers. Not only did Martell invite Marsau Scott and LaTisha Scott to join them one evening without speaking with Melody first but he filed for full custody a short time after. According to Melody, Martell wanted control over whom she has babysit their children. And he particularly does not want Melody's gay brother to babysit them while Melody is working. Melody has accused Martell of homophobia. Some fans agreed and came up with a petition urging producers to remove Martell from the show.
As a result of Martell suing Melody for full custody, a stricter court order was put in place. This has caused Melody and Martell to have to split up the major days with their kids. Melody wasn't able to have the children during the winter holidays last year. But this year the court order did give her time with the kids on their daughter's birthday. So Melody planned a birthday party. And she did not invite Martell to the event but told him that he could have the kids later despite it being her court-ordered time.
Martell Holt refused to respect the court order during the latest episode of LAMH.
Well, this was not good enough for Martell. In a green screen interview, Martell said that Melody adhered to the court order on all of his scheduled days with the kids. So she missed out on major days last year. However, Martell said he refused to do the same. So he intended to show up to the party even though Melody told him weeks ahead of time that it would be a private event he was excluded from attending.
Martell did exactly as he said he would and crashed the event. Melody and her loved ones told him that he needed to leave. And Melody reminded Martell that she invited him to the birthday party last year when they were on better terms. However, he chose not to attend. And he allegedly went out of town instead to attend the birthday party his former mistress planned for her oldest child.
Martell Holt is now making appearances on RHOA.
At some point, Martell became irate since Melody would not waver about him needing to exit. He screamed in Melody, her aunt, and Miss Vanessa's faces. And while some LAMH fans supported Martell's behavior, many took to social media to express concern. They questioned why none of the producers stepped in to protect the women involved. Plus, one of OWN's employees tweeted about the situation as if it was a laughing matter. Although many took to the mentions to let the network know that the scene was disturbing and not funny, OWN has not deleted the tweet. And Melody made it clear that it didn't sit well with her.
As for Martell, he has expanded to another hit reality show. And he can be seen on the current season of "Real Housewives of Atlanta" engaging in the drama as Sheree Whitfield's new boo. So he's been doing interviews with Carlos King to promote both shows.
Well, some "Love & Marriage: Huntsville" fans are fed up. A petition was created and it is calling for Carlos to be removed as the show's executive producer.
The latest LAMH petition made controversial accusations.
A lot of allegations were made, too. The petition creator wrote, "Carlos King has fostered a hostile work environment on the set. He has frequently allowed Martell Holt to harass and terrorize his ex-wife at work. There have been multiple times when Martell had to be held back by intervening cast members from physically attacking Melody, both on and off camera. Martell allegedly assaulted a female crew member on the set of Behind Every Man in a rage over not having contact with Melody. Also, his volatile behavior at the latest reunion allegedly included attacking Melody's makeup artist. Martell recently showed up unannounced, uninvited, and unhinged forcing his way into a children's birthday party while filming, causing a horrible scene. And Carlos has facilitated all of this."
They continued, "Employees at any other workplace would be quickly terminated due to such behavior. People have been fired from reality TV shows for much less. But Martell has been given grace upon grace upon grace. Instead of holding Martell accountable, Carlos embarked on a joint press tour with him to rehab Martell's public image. Carlos is even covering some of Martell's financial expenses because he is broke. He is protecting and supporting Martell's job and fake PR romance at the expense of the show."
The petition has amassed over 1400 signatures so far.
RHOA is still sliding.
Interestingly enough, Carlos and OWN have attempted to refresh the show to a certain extent with a focus put back on business. This comes after LAMH fans claimed that the show became too focused on drama versus highlighting black people running successful businesses. However, the ratings are on a vast decline. In fact, the latest episode only pulled in 281,000 viewers. This number is much lower than the show's previous historical low that occurred during the blackout.
"Real Housewives of Atlanta" also had a very lukewarm season premiere. In fact, it brought in 835,000 viewers, making it the least-watched season premiere in RHOA'S history.
You can check out the petition here.