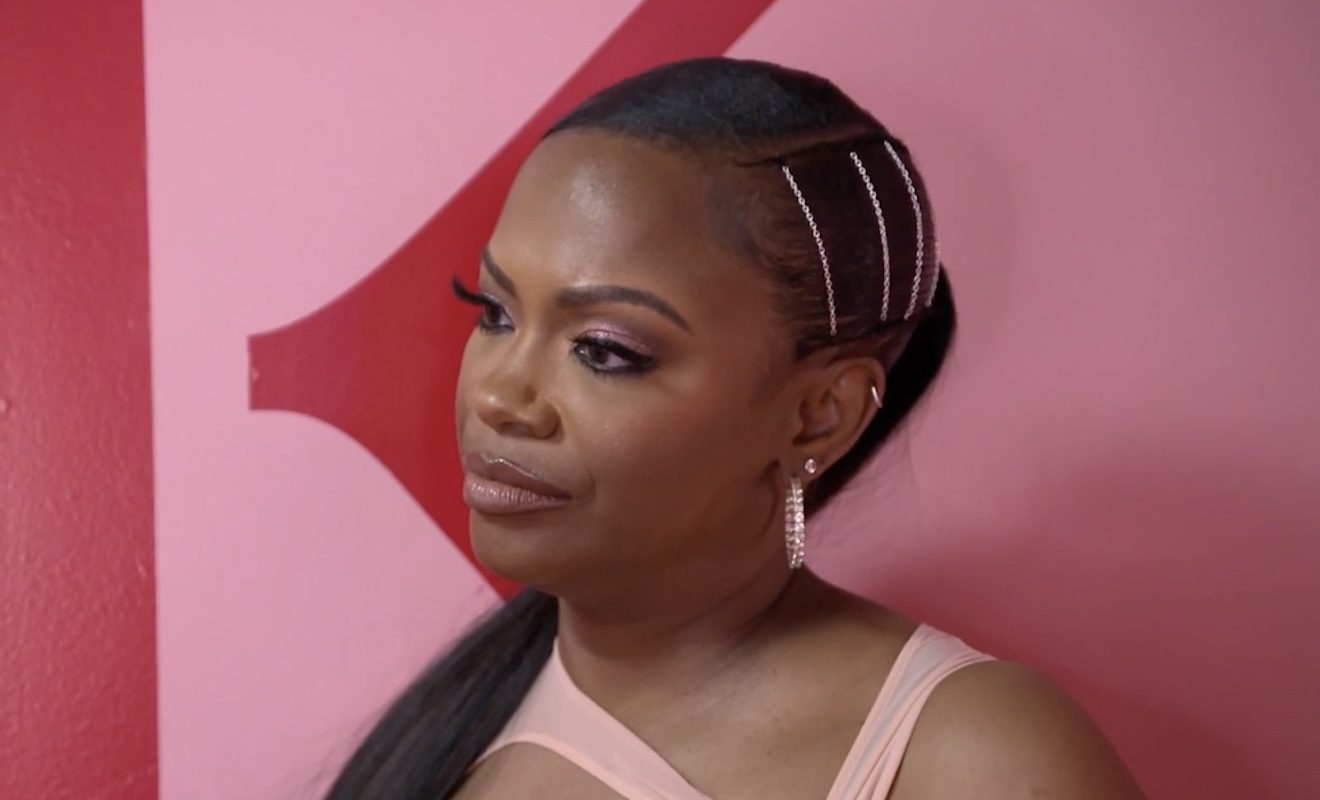 Drew Sidora and Kandi Burruss' friendship took a hit during the current season of RHOA.
"Real Housewives of Atlanta" stars Kandi Burruss and Drew Sidora aren't on the best of terms. Things took a turn after Kandi accused Drew of kissing LaToya Howard on the controversial Bolo night. Drew denied locking lips with LaToya. In fact, she also denied the accusations when they first occurred a couple of seasons ago. However, Kandi told Drew that she was lying because she saw them do it in front of her. As for LaToya, she has confirmed kissing Drew and denied kissing her as well multiple times. Regardless, Drew wasn't feeling Kandi's insistence to prove her to be a liar. In return, she said Kandi is the one who is lying. And Kandi took that really personally.
It's been rumored that Drew and Kandi's status only worsened when the cast filmed the reunion recently. Kandi actually confirmed this during an interview with Entertainment Tonight. When she was asked if they were able to hash things out at the reunion, Kandi said things only got worse.
Kandi Burruss and Drew Sidora had more tension at the reunion.
She said, "I feel like it got worse at the reunion. But I think what she does not understand, for me, I don't really care if they kiss or not. You're not gonna call me a liar, honey. And you're not gonna say I made up stuff about you. I do not make up stuff about anybody."
Kandi continued, "So I think that's what really made me more angry and furious. And I'm gonna keep dropping receipts if you keep playing with me."
Regardless, Kandi said the reunion was one for the books.
"I felt like from the time we started until it ended, it was everything."
Andy Cohen recently said Kandi showed up to the reunion with one of the shadiest receipts he's ever seen. Kandi clarified that it was more of a diss than a receipt.
"I don't want to give away too much. But it wasn't necessarily something I would call a receipt, like not oh Kandi did something. Here's a receipt to show. It was more so a diss."
Kandi also said she doesn't think RHOA could do a complete cast overhaul like "Real Housewives of New York" just received.
"Atlanta is different. I don't feel like you can do the same thing with Atlanta like you did with New York, just totally drop everybody and start all over. But I feel like, yes, of course, you can add new people."
Interestingly enough, Kandi's dream cast includes Porsha Williams and NeNe Leakes.
"I definitely would add back Porsha, I would. If there was any world where NeNe could be added back, I would add her back just cause she be having so much to say about us."