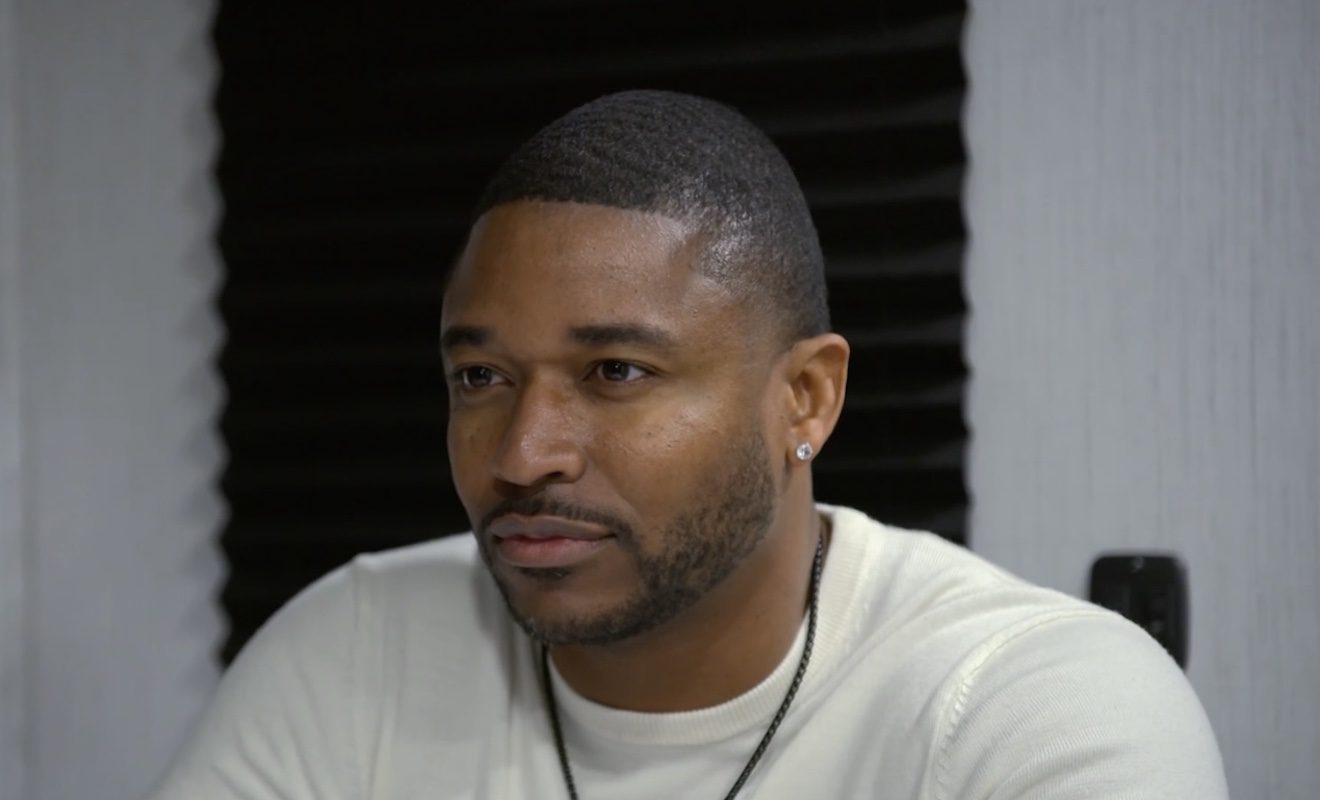 Drew Sidora and Ralph Pittman's marriage woes played out on RHOA.
"Real Housewives of Atlanta" star Drew Sidora is a hot topic on the current season of the show. Her marriage to Ralph Pittman worsened. This wasn't surprising to fans who are well aware of the Tampa situation. As we reported, in Drew's first season she revealed Ralph skipped town after they had an intense argument. And for months, he would not tell her where he went. Eventually, Ralph told Drew that he went to Tampa. He went there because he needed to "clear his mind." Although Ralph denied cheating on Drew while he was there, many fans of the show weren't so sure he was telling the truth.
Drew also said she believed Ralph acted inappropriately with a woman he hired to be his assistant. According to Drew, she discovered a text from the woman telling Ralph he should have taken her up on her offer to give him a back rub when he had back pain.
During Season 15, Drew and Ralph's issues reappeared when they began to have disagreements over Courtney Rhodes. Courtney was introduced on the show originally as Sheree Whitfield's friend. Then at some point, Ralph and Courtney began saying they were cousins. However, Courtney has since admitted they aren't actually related.
Before Drew was aware Ralph and Courtney weren't actually cousins, she was told by Monyetta Shaw that Courtney called her the B-word. Monyetta alleged Courtney said this while she was discussing Drew with Sanya Richards Ross, Marlo Hampton, and Sheree.
Drew questioned why Ralph continued a close relationship with Courtney if Courtney was speaking negatively about her to other people. Ralph's response was Courtney hadn't done anything to him and that mattered more.
Ralph Pittman continues to back up Courtney Rhodes.
Well, Drew also felt like Ralph should have taken issue with the comments Courtney made about her oldest son. Courtney accused Drew of wanting Ralph to adopt her son so she could be with women on his dime. Drew went off on Courtney at the reunion about this, too.
Drew took to X to say, "I must always protect and stand for my children against this type of evil. I gave him the opportunity to shut his unverifiable fake cousin down for her disgusting comments made concerning my son, however, he refused to do so & it breaks my heart."
She continued, "She meant to be nasty & rude making comments and dragging my child into this. KIDS ARE ALWAYS OFF LIMITS!!! That's it, that's all……we're done!"
Ralph responded to Drew's posts. He wrote, "It's time to speak truth so let's be real. You expect me to pay child support when he has a father that wants to play an active role in his life but you won't let him. Your adoption request was only a money grab and control. Since the age of 3, I stepped up to fill the gap as a man and unconditionally provided from my heart without expectations."
He continued, "I will continue being there but you're not going to take advantage of me or use this show to get your way. I understand playing the battered victim role earns you sympathy on this platform but you will respect me as a Father. I love all my kids and have given them the world, including you. It's about them now. #Respect"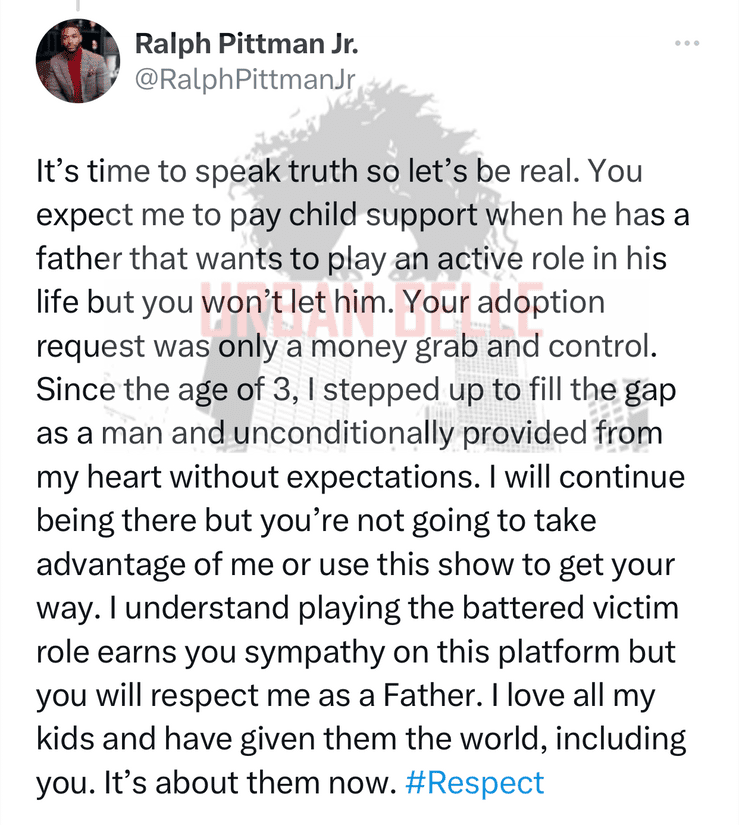 Many RHOA fans are not feeling Ralph's post. In fact, they have accused him of hypocrisy. They believe his book about fatherhood could be considered a "money grab" since he never adopted Drew's son, despite writing about him in the book.