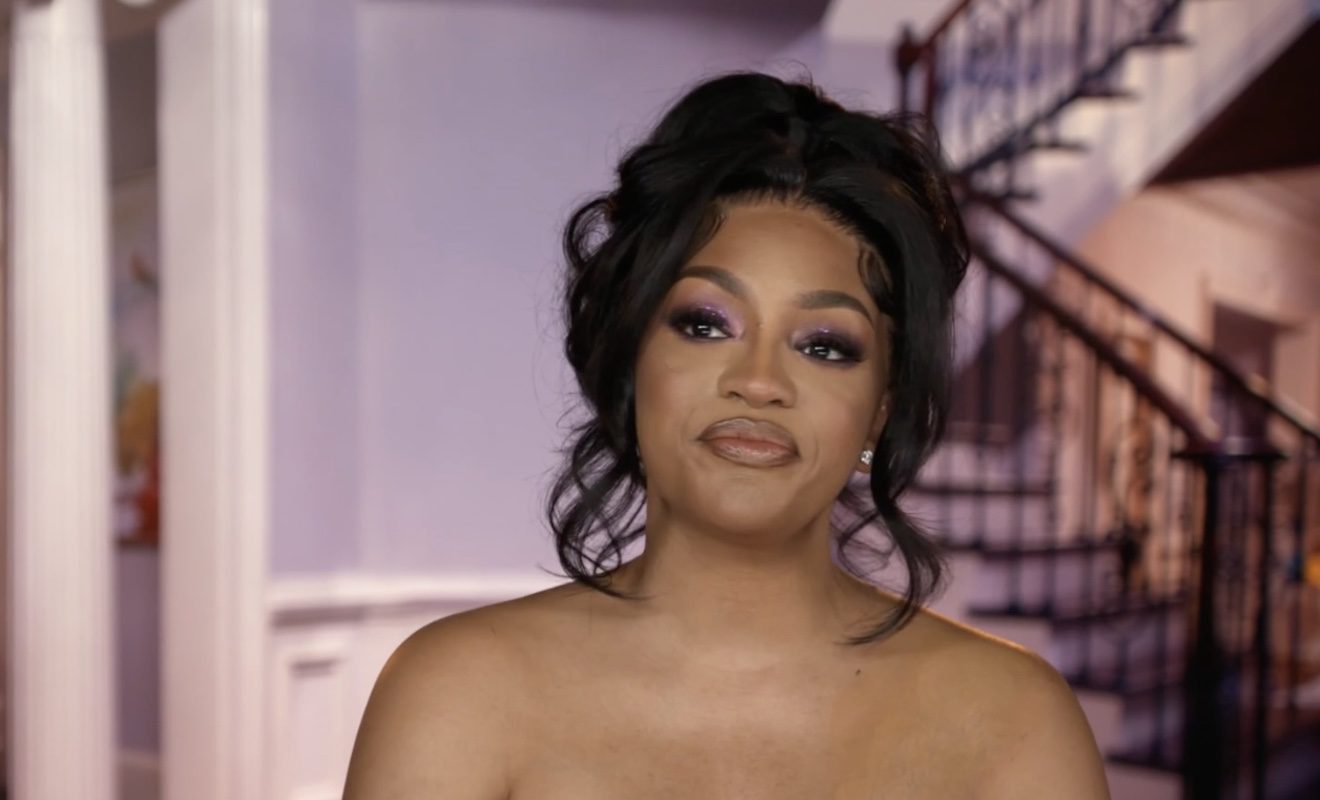 Ralph Pittman and Drew Sidora's divorce has been a hot topic on social media.
"Real Housewives of Atlanta" star Drew Sidora made headlines after she filed for divorce from Ralph Pittman. Some RHOA fans took to social media to comment on the matter. And for some, this wasn't a surprising development. In fact, they felt like red flags were easily visible since the former couple's debut on the show. The Tampa situation, as well as Ralph's inappropriate communication with a former assistant, were things critics of Ralph believed should have made Drew pull the plug on the marriage a lot sooner. So they strongly feel Drew's sister Allison Jordan was correct when she labeled Ralph as controlling and manipulative.
Well, Drew discussed Ralph during her recent appearance on "Watch What Happens Live." Andy Cohen asked Drew, "We've seen the two of you with your struggles. We've talked about this, Tampa, the whole thing and there are some things that come up this season that haven't aired yet. What ultimately was the straw that broke the camel's back?"
Drew answered, "I think it was a culmination of just the years of enduring and enduring. And as a wife, my parents have been married for 60 years. So I only saw two people who loved each other and constantly fought for their marriage. That's how I was raised. But I think at a point when it's public humiliation and dealing with things that are now coming out in front of the camera, it was a breaking point for me."
Andy also asked Drew if Ralph was faithful, "Looking back, do you think he was faithful to you throughout your marriage?"
Drew answered no, "Well, I know that wasn't the case."
A shady green screen interview by Kenya Moore didn't sit well with Drew Sidora.
Kenya Moore was also brought up during the interview. During the previous episode, Drew invited Kenya and everyone outside of Marlo Hampton to be a part of her music video shoot for, "Already Know," her new song.
She decided to film the music video at a skating rink.
In a green screen interview, Kenya said that Drew's music video seemed like a low-budget version of Beyonce's music video for "Blow."
The fan asked Drew, "Drew, okay you were talking about Kenya, so what is your reaction to her saying your music video was giving off low-budget Beyonce 'Blow' vibes?"
Drew admitted that she didn't like the shade, "I was really…that's why I have a problem like say it to my face. I'ma say-it-to-your-face kind of girl. I didn't like it and so it was funny because I got a text message from her. It was like, 'Hey babe.' I was like see that is how you know! But I like Kenya…"
Andy interjected, "Cause she had seen the episode and she knew it was…"
Both Andy and Drew think Kenya sent the text because she had just watched the episode and wanted to check the temperature with Drew.
Regardless, Drew plans on confronting Kenya.
"I was hurt of course because that is someone I consider to be my friend. And I really spent a lot of money on it. I was very proud of it and she never said it to me. She was excited the whole time. And we had a ball. So of course it was like well dang girl. I don't like that but we're gonna address it though. We gon talk about it."