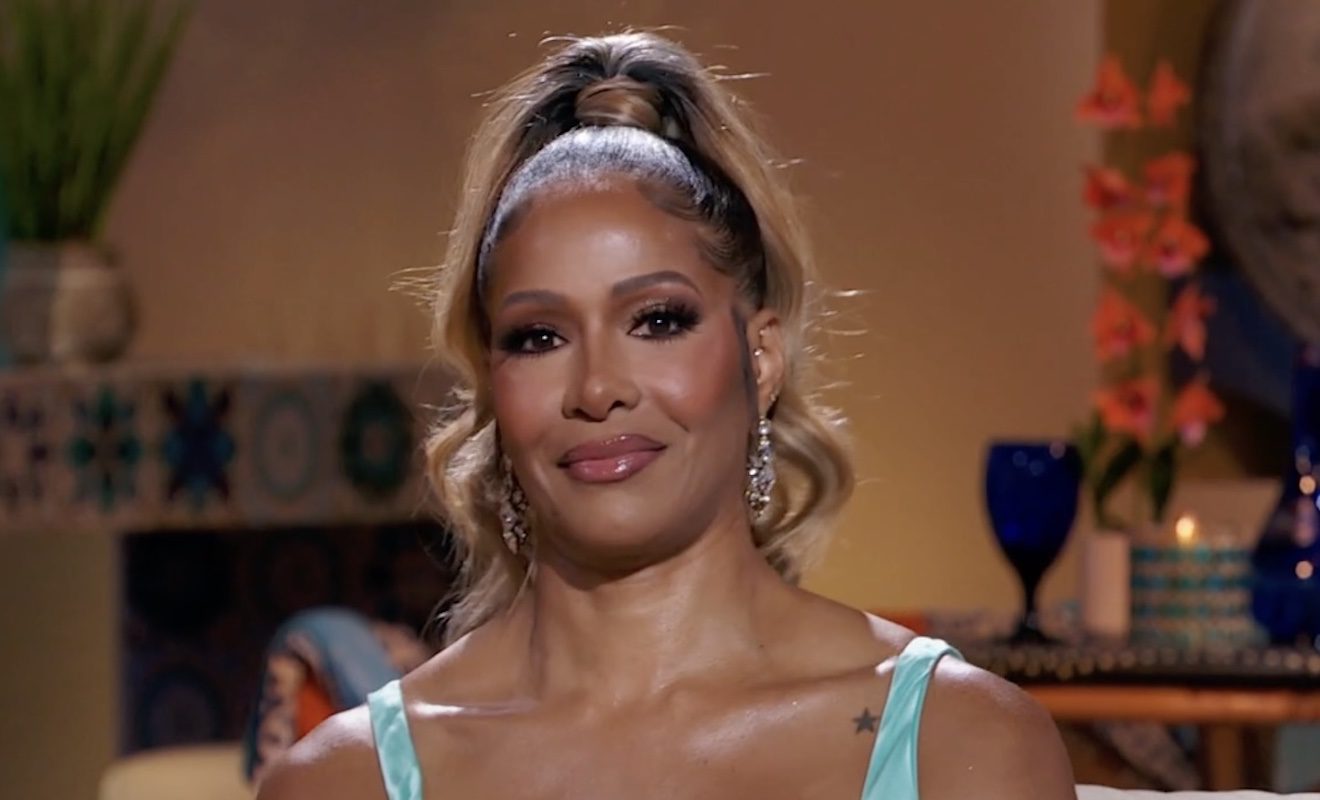 Sheree Whitfield denied not paying her She by Sheree fashion designer.
"Real Housewives of Atlanta" star Sheree Whitfield had a face-off with Kandi Burruss at the reunion. Sheree felt it was shady of Kandi and Drew Sidora to laugh at Andy Cohen's shade. He told Sheree that she has an "interesting relationship with bills." In response to the laughter, Sheree shaded Drew about the lawsuit she was slapped with by a woman she was considering hiring as the family chef. Sheree also shaded Kandi about a man named Johnny attempting to sue her over Old Lady Gang. However, Kandi and Todd Tucker have always said the business was inspired by her aunts. And they denied stealing the idea.
Kandi and Sheree ended up arguing over Andy's shady moment. At one point, Kandi accused Sheree of not paying the designer behind her She by Sheree Fashion show looks. She went on to allege that this is the reason why those items were never available for sale on the website. Sheree denied this. She pulled out what she claimed were "receipts" that showed she paid the designer. And she went on to allege that the person she hired to handle everything paid the bill.
Well, the designer who claimed Sheree had not paid for her designs had more to say after Part 1 of the reunion aired.
The fashion designer said he was not paid for his work.
Tyre Lajuan said, "Mind you, this your third fashion show on national TV. This the first one that it actually…you got a standing ovation. Everybody congratulated you. I'm looking at the little show and I'm like ****! We did our thang, we made lil momma look good. You ain't do ****, that's me. Everybody's jumping up and down for me. They don't know they jumping up and down for me. But I made you look good."
He continued, "And the fact that you ain't acknowledge it, the fact that you ain't give me no clout, the fact that you ain't even try to say **** I appreciate you, thank you for doing it. Here, let me pay you this, let me pay you for your time and I'ma give you a tip too because you made me look good on national TV. Cause **** by Sheree been **** since it started. The first clothing line you had is when I built it. I built your **** really."
Tyre alleged he was only reimbursed.
"I did not get paid for my work. I got reimbursed for my work. And I have the evidence to show that I got reimbursed for my work. We ain't even get to the point to where, how much your labor is? What your time is? None of that."
He added, "I just got reimbursed what I put out. In fact, I ain't even get all of that. I just got $2000."
View this post on Instagram