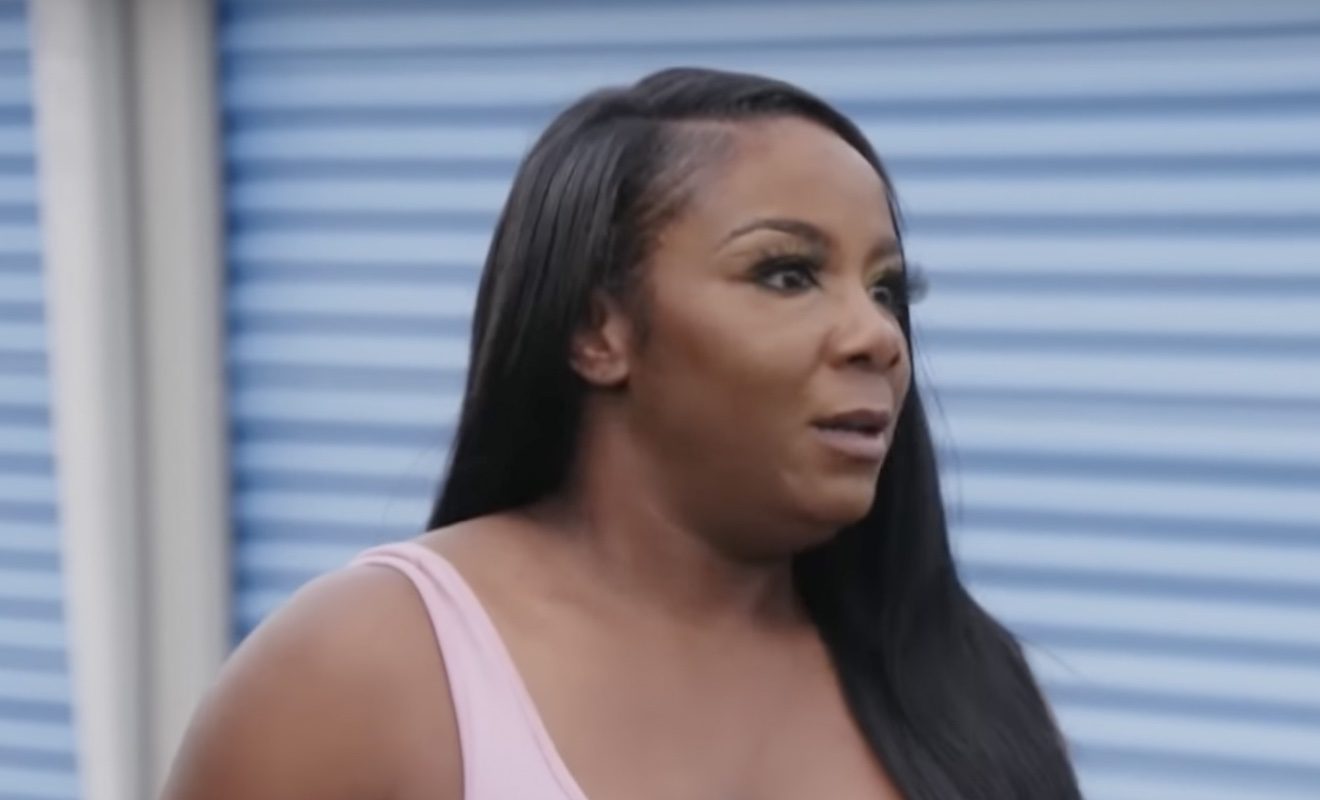 LaTisha Scott and KeKe Jabbar may not be able to come back from their latest fallout.
"Love & Marriage: Huntsville" fans are still talking about the latest episode on social media. This is due to the controversial confrontation that took place with the Scotts and KeKe Jabbar. The entire cast was invited to Kimmi Scott's get-together. Everything was peaceful until KeKe attempted to speak to LaTisha Scott. LaTisha chose to ignore KeKe because she was upset about the latest cheating accusation made about Marsau Scott. According to KeKe, someone told her makeup artist that Marsau allegedly had a 3some with two women. Although KeKe promised LaTisha she would no longer talk about their marriage, she figured LaTisha needed to know what was said. However, coming clean to LaTisha has resulted in LaTisha wanting nothing to do with her cousin ever again.
In response to LaTisha not speaking, KeKe resulted to calling LaTisha out for being more angry with her than Marsau. Eventually, KeKe threw a drink at LaTisha. Marsau went off and accused KeKe of being back on drugs. In response, KeKe's husband Ameen Jabbar was not having it. He attempted to put his hands on Marsau. Luckily, cooler heads prevailed and everyone was able to keep the men restrained before the chaotic evening only got worse. KeKe and Ameen then left Kimmi and Maurice's house.
KeKe Jabbar responded to the latest claims made by Marsau Scott.
Marsau had a lot to say about KeKe after she left. He told everyone that it was clear KeKe relapsed because she threw a drink at LaTisha. When others tried to explain that many people have done the same on TV while sober during a heated exchange, Marsau doubled down. He later alleged that he picked up KeKe on the side of the road one night during one of her darker times. Marsau also said he firmly believes the real issue is that KeKe is jealous of LaTisha because she wants her life.
While some "Love & Marriage: Huntsville" fans understood Marsau's anger, others felt like he crossed the line. And he hasn't been very sensitive when it comes to KeKe's addiction.
Well, KeKe responded to Marsau on Instagram.
She wrote, "I had to babysit for y'all EVERY SINGLE WEEKEND BCUZ SHE HAD TO WORK at the **** BANK meanwhile I'm a whole COLLEGE PROFESSOR…BUT YOU WERE OFF and wouldn't keep your OWN CHILD!!! But I want that life??? While me and my husband babysitting YOUR CHILD!!! What side of the road did you get me !!! I really wanna know!!! LYING ***!!!"