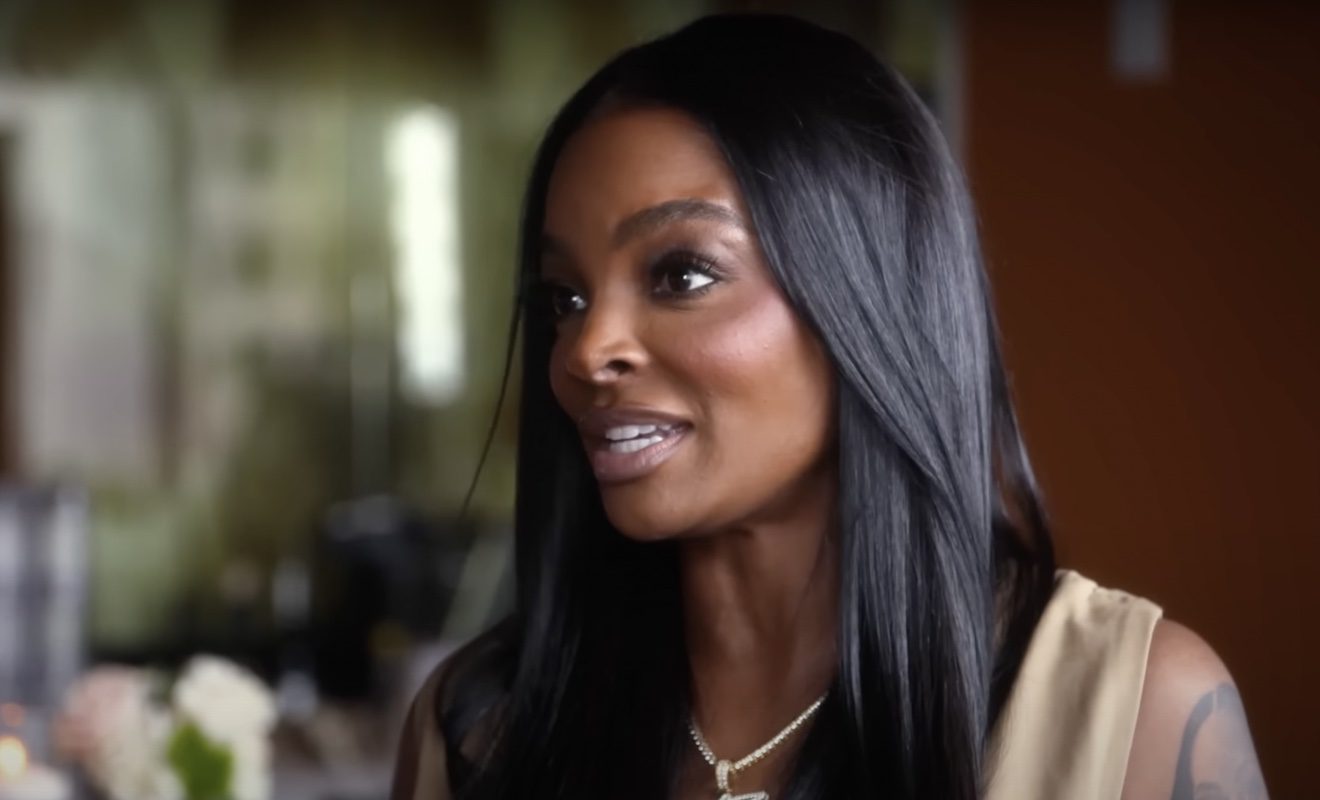 Clayanna Warthen is leaving a controversial first impression with her "Basketball Wives" costars.
"Basketball Wives" newbie Clayanna Warthen is having a very eventful first season on the show. As we reported, she had a nasty blowup with Jennifer Williams. Clayanna felt like Jennifer was shady upon their first meeting when she inquired about her connection to the group. However, Jennifer said she was just asking a general question she usually asks all the newbies. She just wanted to know who Clayanna was already acquainted with in the group. Regardless, Jennifer wasn't able to convince Clayanna that she wasn't coming from a messy place. When things escalated during their one-on-one conversation, Clayanna ended up pushing Jennifer. So Jennifer no longer wants to deal with Clayanna.
During the recent episode, Clayanna also clashed with Vanessa Rider and Brooke Bailey. Clayanna accused Vanessa of not having her and Brittany Renner's backs against the OGs. Vanessa thought this was a childish outlook. She didn't think she was wrong to remain neutral about situations that had nothing to do with her directly. Interestingly enough, Vanessa and Clayanna's blowup led to an altercation between Brooke and Clayanna.
Brooke Bailey went there.
Jackie Christie threw a birthday party for Brooke during their cast trip to Arizona. Clayanna told Brooke that Vanessa was talking trash about her and even said she looked like a blowup doll. Brooke demanded receipts. Things escalated when Clayanna wasn't able to produce any proof. As things got tense between her and Brooke, Brooke told Clayanna that she needed to get her finger out of her face. Clayanna said she could put her finger wherever she pleased. Eventually, Brooke threw a drink in Clayanna's face while security was restraining them.
When Brooke discussed the situation on X, she said that she also hit Clayanna during this moment as well. She posted, "She got popped in her **** 😊 #BBWLA".

Brooke also posted a clip of Clayanna possibly preparing for a green-screen interview. She made some interesting accusations, too.
This is who has the nerve to be name calling. A b%tch that's pouring brown liquor 🥃 in a cardboard water box. This is why she's hunched over in those confessionals. The jokes make themselves up. 🤷🏽‍♀️ 😂 #BBWLA pic.twitter.com/i1sokO7Slm

— Brooke Bailey (@BrookeBaileyInc) November 14, 2023