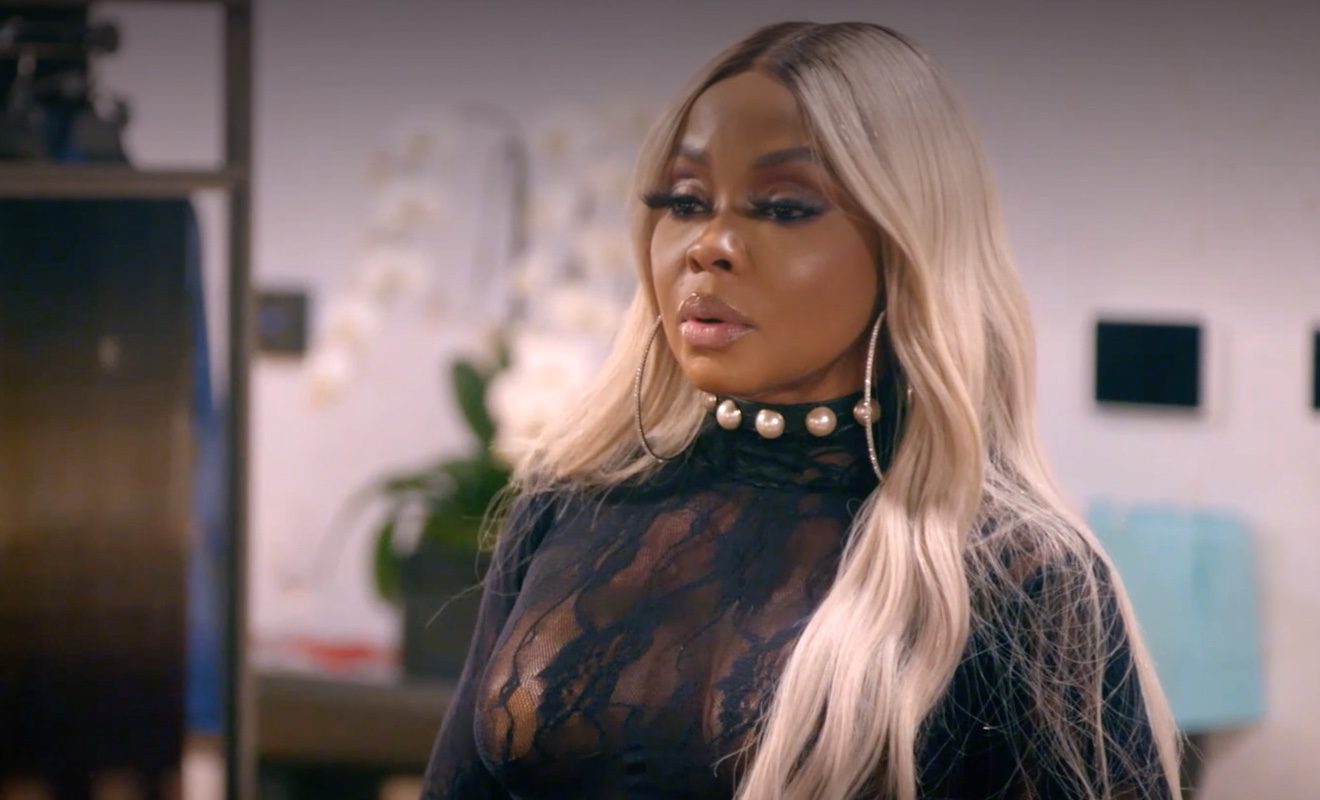 Lateasha Lunceford is having a tough first season on Married 2 Med.
"Married to Medicine" newbie Lateasha Lunceford is a hot topic just a couple of episodes into the current season. As we reported, she is married to Dr. Gregory Lunceford. The newlyweds being on the show is not sitting well with Quad Webb. Interestingly enough, Sweet Tea said that it was Dr. Heavenly Kimes and Dr. Jackie Walters who actually convinced her to do the show. Until this point, she and Dr. G had been asked multiple times to join the cast. However, Tea didn't think it was a good idea to share her life on a reality show. But Jackie and Heavenly convinced her that good opportunities could come from being on the platform. Since then, Heavenly told Carlos King that she only wanted Tea on the show for laughs. Turns out the cast has been getting plenty of laughs from Sweet Tea. But some fans think she's being bullied.
Interestingly enough, things actually get messier during the upcoming episode. In a preview, Sweet Tea invites the ladies to her bachelorette festivities. To no surprise, Quad was not invited. While everyone was enjoying their massages and having small talk, Heavenly apparently said Tea and Gregory should not get married. Dr. Simone Whitmore responds to this in a green screen interview.
She says, "Two days before the wedding you're gonna say out loud that you don't think they should be getting married. It's messy as ****."
Did Phaedra Parks invite Quad Webb to Sweet Tea's bachelorette party?
Heavenly's comments manage to upset Tea. Her twin sister is there to console her and remind her that the night can actually get better. At this point, Phaedra Parks receives a text message from Quad saying she is outside. Phaedra gets up to open up the door for her.
When Quad walks into the get-together, Heavenly lets out a hearty laugh. Meanwhile, Toya Bush-Harris and the others are in shock to see Quad.