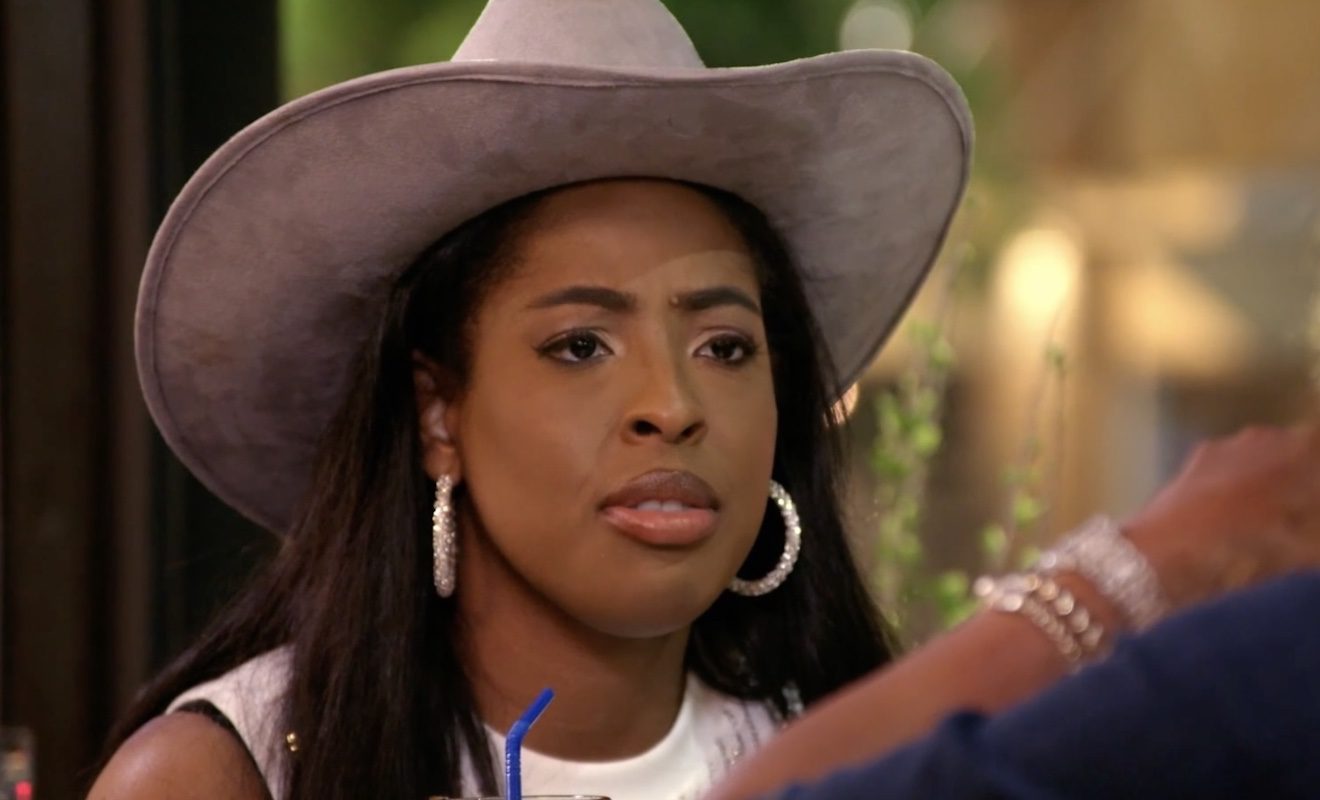 Lateasha Lunceford is having a rough start on Married 2 Med.
"Married to Medicine" newbie Lateasha Lunceford is a huge topic on the show as well as on social media due to the current season. She joined the show with her husband, Dr. Gregory Lunceford. Gregory was on the show when he used to be married to Quad Webb. Their marriage ended when Quad concluded Greg had an affair. A woman had claimed she hooked up with Greg at a hotel. He confirmed he was at the hotel with the woman. However, he denied that they slept together. Regardless, Quad wasn't buying any of this. So she moved forward with filing for divorce.
Although Greg and Quad's marriage had a messy end, Quad still took to Instagram to congratulate Tea and Gregory on their engagement. But she still isn't happy with how they ended up on Season 10 of "Married to Medicine." In fact, Quad said that producers were disrespectful by not giving her a heads-up first.
Interestingly enough, Dr. Heavenly Kimes told Carlos King that she encouraged Tea to be on the show for laughs.
Heavenly certainly got some laughs from Tea during the recent episode. The women all laughed when they realized Tea left the price tag on the dress she was wearing.
Sweet Tea takes shots with Dr. Heavenly and opens up.
Well, Heavenly and Tea will have an interesting one-on-one conversation on the upcoming episode. In a preview, Tea tells Heavenly that Quad was right to call Greg controlling.
Heavenly asks, "So does he like throw it in your face that he pays the bills?"
Tea answers, "Yeah, I mean sometimes he do, yeah." She continues, "Quad was probably right about a few things about him."
She went on, "He will do things that's controlling."
After Heavenly asks for an example, Tea says Greg pretended a robbery took place to teach her a lesson.
"He lied and said that there were robbers in the house with guns."
In a green screen interview, Tea called out Greg.
"You don't teach me a lesson. You teach your children a lesson. I'm gonna be your wife."
She also tells Heavenly that Dr. G told her that she was starting to sound like Quad.
"He was like saying, 'Oh yeah, you're saying the same **** that Quad said. I said, 'Wait, woah…wait a minute. With me and Quad, we're the only women who would live with you. He said no woman ever said those things to me. I said well who else lived with you other than me and Quad?"
Heavenly says history is repeating itself in a green screen interview.
"I feel like Sweet Tea is telling me the same exact things that Quad said. Quad said the man was controlling. Then Quad said the man wanted it his way or no way."
Tea tells Heavenly she told Greg that it's not about the money.
"I just said you need to be more involved. It's not about the monetary things."
Producers flashback to a scene of Quad saying this to Greg years ago. Heavenly believes there is a pattern.
"Yes, I would have divorced him if I were Quad. And I don't want to see Sweet Tea go through the things that Quad went…Quad got a whole darn mugshot. Dr. G did too!"