By: Amanda Anderson-Niles
Hours ago Meek Mill did like his girlfriend Nicki Minaj and took to Twitter to vent about the music industry, but it didn't take long for him to mainly take shots at Drake and Nicki's ex Safaree Samuels.
Meek told his followers that Drake doesn't write his own raps and he even claimed he believes SB is gay because he allowed Nicki to twerk on Drake in a music video, plus he saw video of SB twerking himself from years ago.
Now both Drake and SB are responding to the drama.
Drake tells "Wild N Out" star Hitman Holla in a DM exchange: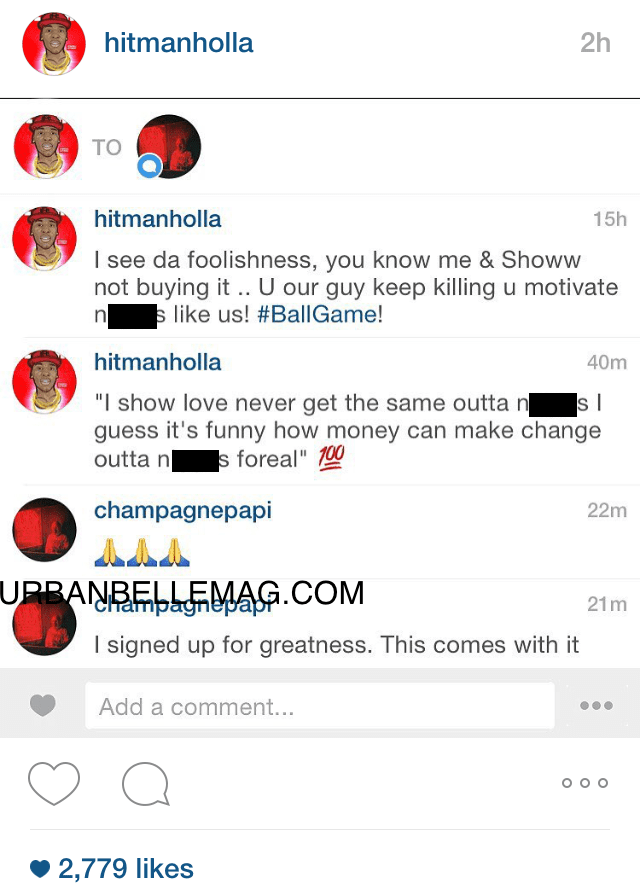 Meanwhile SB's camp claims he's not too concerned with Meek's jabs because Nicki still reaches out to him.
TMZ writes:
Sources close to Safaree tell TMZ … he has no problem with anyone who is gay, it's just not HIS thing. We're told the video is from a Jamaican dance battle Samuels did when he was 17 — and he thinks Meek should be less concerned with his moves … and more concerned about Nicki.

According to our sources, Safaree says Minaj still reaches out to him from time to time.
UPDATE: Safaree is now putting Nicki on blast via Twitter: