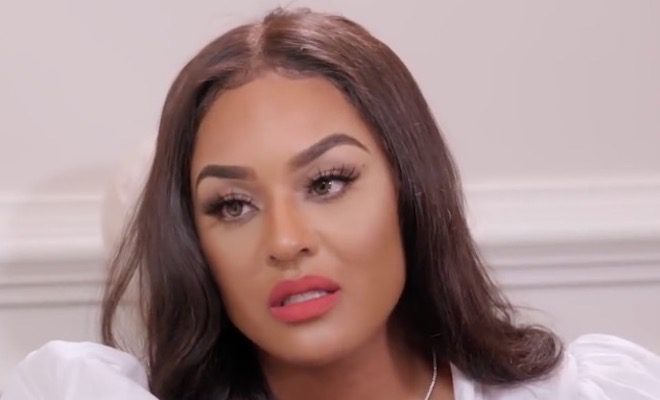 By: A.J. Niles
The next episode of "Iyanla: Fix My Life" will likely be the craziest one yet.
Former "Basketball Wives" star Brandi Maxiell and her husband Jason will be working with Iyanla to improve their marriage.
During their episode, Brandi learns some rather devastating details regarding Jason's cheating.
Click next for the details.