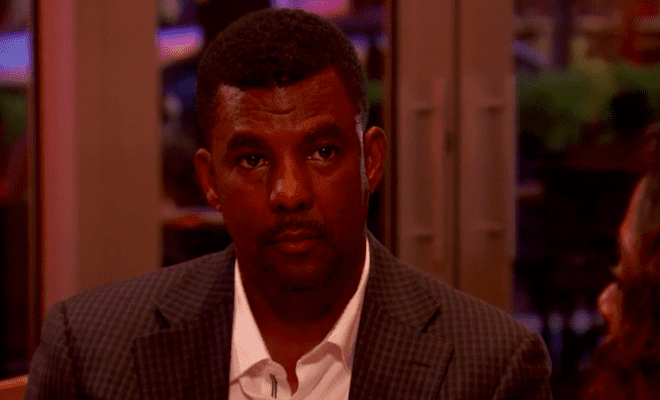 By: Amanda Anderson-Niles
"Married to Medicine" fans are still talking about the first two parts of the reunion. Dr. Heavenly Kimes had a war of words with Dr. Simone Whitmore and Buffie Purselle. But things would get really explosive between Simone and Heavenly after they went backstage.
While the husbands were talking about the word "mitch," they revealed that it stands for "man b*tch." The wives were listening in and at this moment, Heavenly said Cecil needs to own being one.
Simone immediately became outraged. She cursed out Heavenly and Heavenly returned the wrath. Now Cecil is asking for Heavenly to prove that he came for her on Twitter, which she claims caused her fallout with Simone.
Click next for the details.