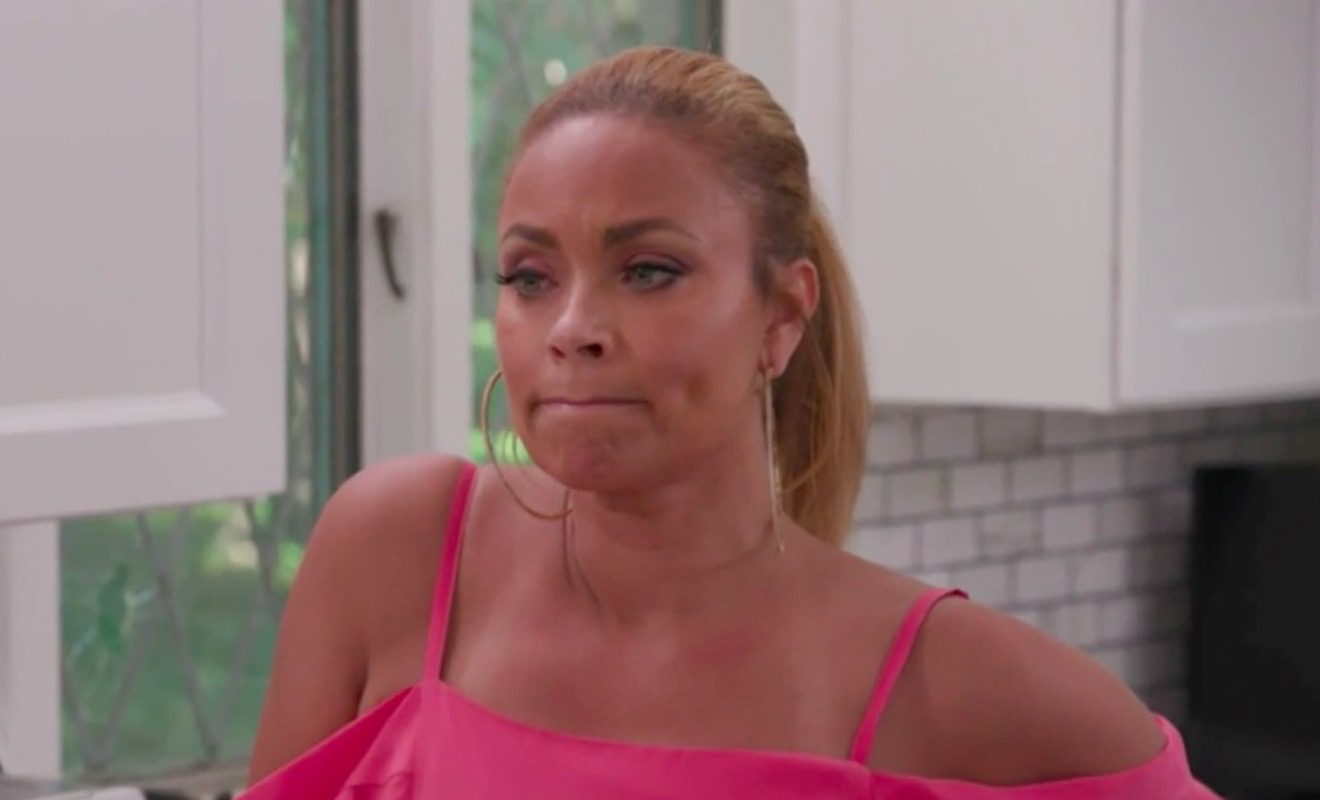 Gizelle and Jamal are back together.
"Real Housewives of Potomac" is set to premiere Sunday, August 2nd. Fans of the show have been ready for its return thanks to the violent fallout between Candiace Dillard and Monique Samuels. However, their feud won't be the only source of drama. In fact, the women on the show will also deal with issues in their marriages. But when it comes to Gizelle Bryant, it's her reconciliation with her ex-husband that may be a source of contention.
At the reunion for the previous season, Gizelle confirmed she got back together with Pastor Jamal Bryant. While some of the other women on the show were happy for Gizelle, some viewers see red flags already. And they have had a lot to say on social media.
Monique Samuels thinks Gizelle reuniting with Jamal is just a storyline.
Jamal is still a target of rumors.
Their breakup was a source of lots of gossip and speculation. It was reported the marriage didn't work out because Jamal cheated on Gizelle. Even recently, it was alleged that Jamal had gotten another woman pregnant despite reconciling with Gizelle.
Both Gizelle and Jamal would go on to deny the rumors. However, it appears fans of the show and gossip enthusiasts aren't the only ones with reservations. Their daughters aren't sure how to feel about them being back together either. This is all revealed on the upcoming season premiere.
Gizelle's daughters are fully aware of the things Jamal put Gizelle through years ago. During a conversation, they tell Gizelle just why they aren't really thrilled about their parents giving their relationship another try.
Click next for the details.