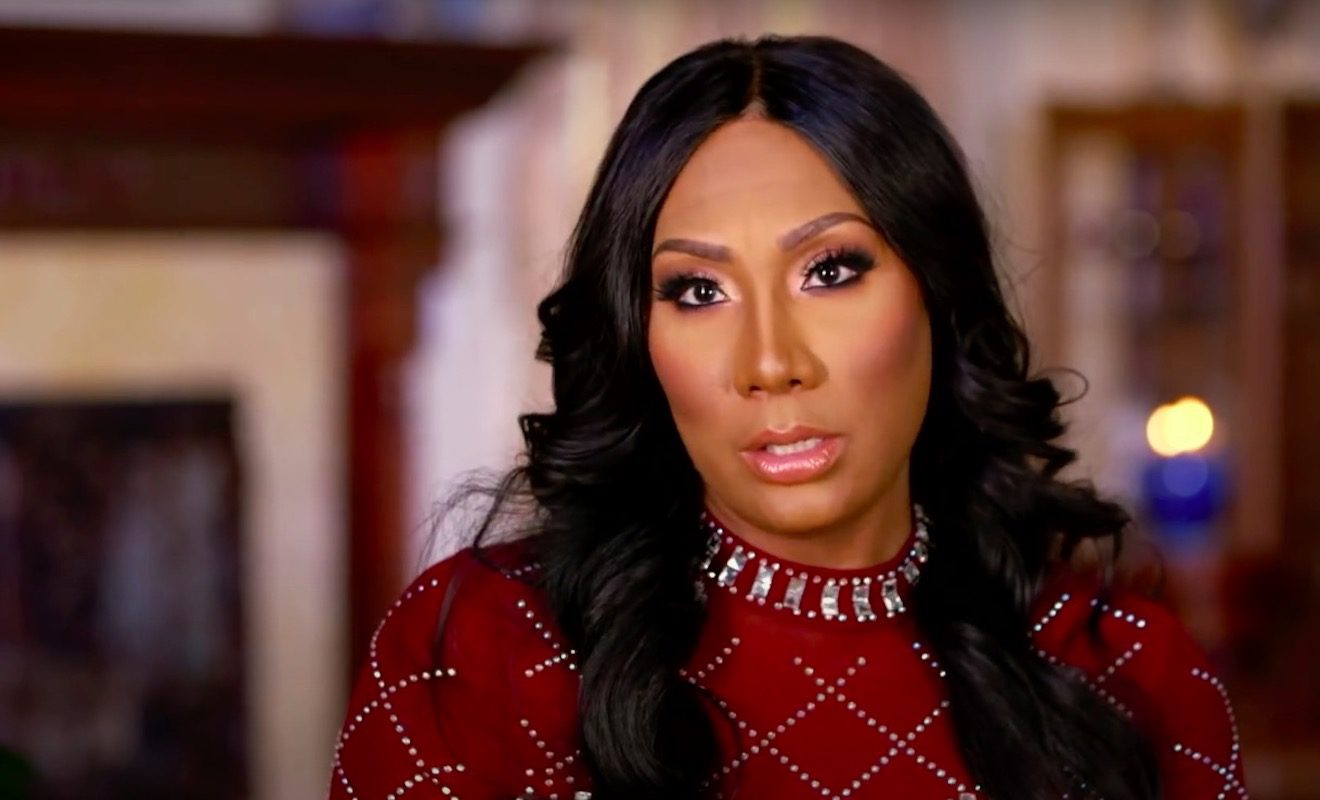 Traci Braxton is still upset about the previous season of "Braxton Family Values."
The issues between Towanda Braxton and Traci Braxton just got a lot worse. On the current season of "Braxton Family Values," they seemed to be open to working things out after an explosive previous season. Last season, Traci called Towanda a snake. And she felt like Towanda's boo Sean Hall was out of line to try to get the sisters to hash out their issues in Napa Valley.
After Traci blew up, both Towanda and Tamar Braxton made their annoyance with Traci known. When it comes to the recording contract situation, they mocked Traci's feelings and questioned when she would finally get over it.
Comments were also made about Kevin Surratt. And Tamar slammed Kevin about his criminal record while he tried to speak up for Traci. So the bad blood from the previous season carried into the current one.
Towanda Braxton unleashes on Twitter.
And now that Traci is coming for Sean in her green screen interviews, Towanda is coming for Kevin on Twitter.
While watching the episode, Towanda reacted to Traci saying Sean is always in the sisters' business. She wrote, "#bfv ummmm….always in sisters business?! ? ? ? ? ? ? ? ? ? ? ?  girl…."
A fan of the show then tweeted Towanda to ask why Traci went off on Sean at Trina Braxton's wedding. Towanda responded with, "Cuz she mad because unlike her I have a real man. ??‍♀️  #bfv"
She then put Traci on blast about the wedding drama. On the show, after Kevin Jr.'s girlfriend Oliviah told Traci that her sisters laughed at her while she sang with their dad, she retreated to Trina's dressing room to be alone. In a green screen interview, Traci said she didn't understand why her sisters followed her. In response to this, Towanda tweeted, "#bfv we went back there because YOU wanted to fight mommie…let's tell the truth…shall we?"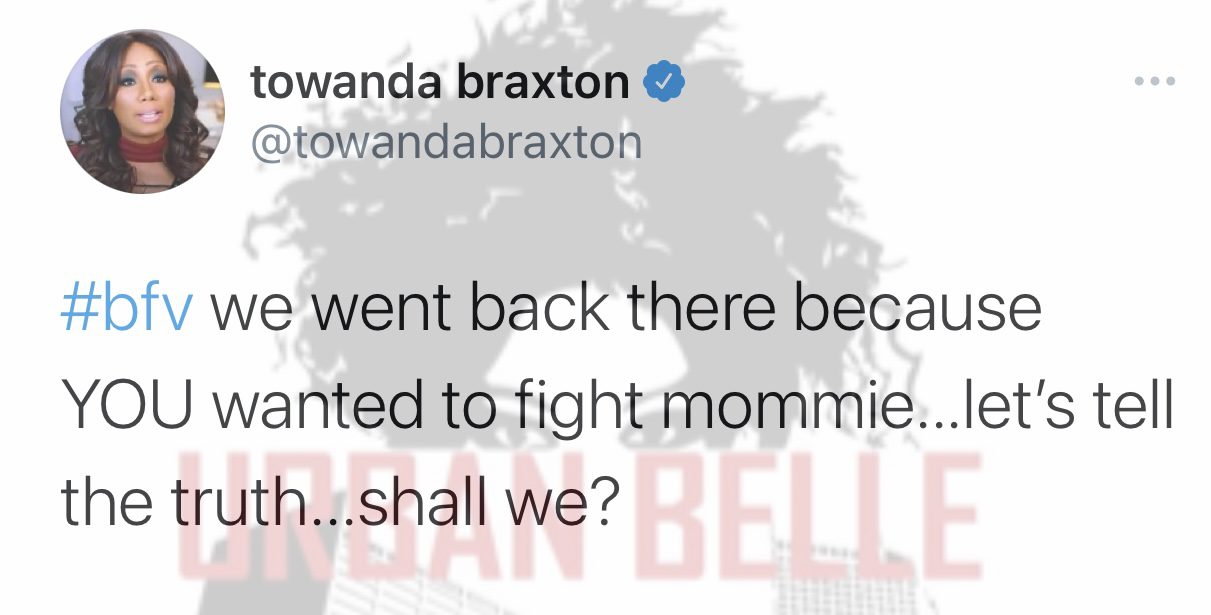 And when another fan of the show tweeted Towanda to stop tweeting before her Kevin Jr. comes for her too, Towanda wrote, "Oh well….who cares?! They can stay mad right over there….the dog will bark at the moon but the moon will NEVER bark back. ?? "