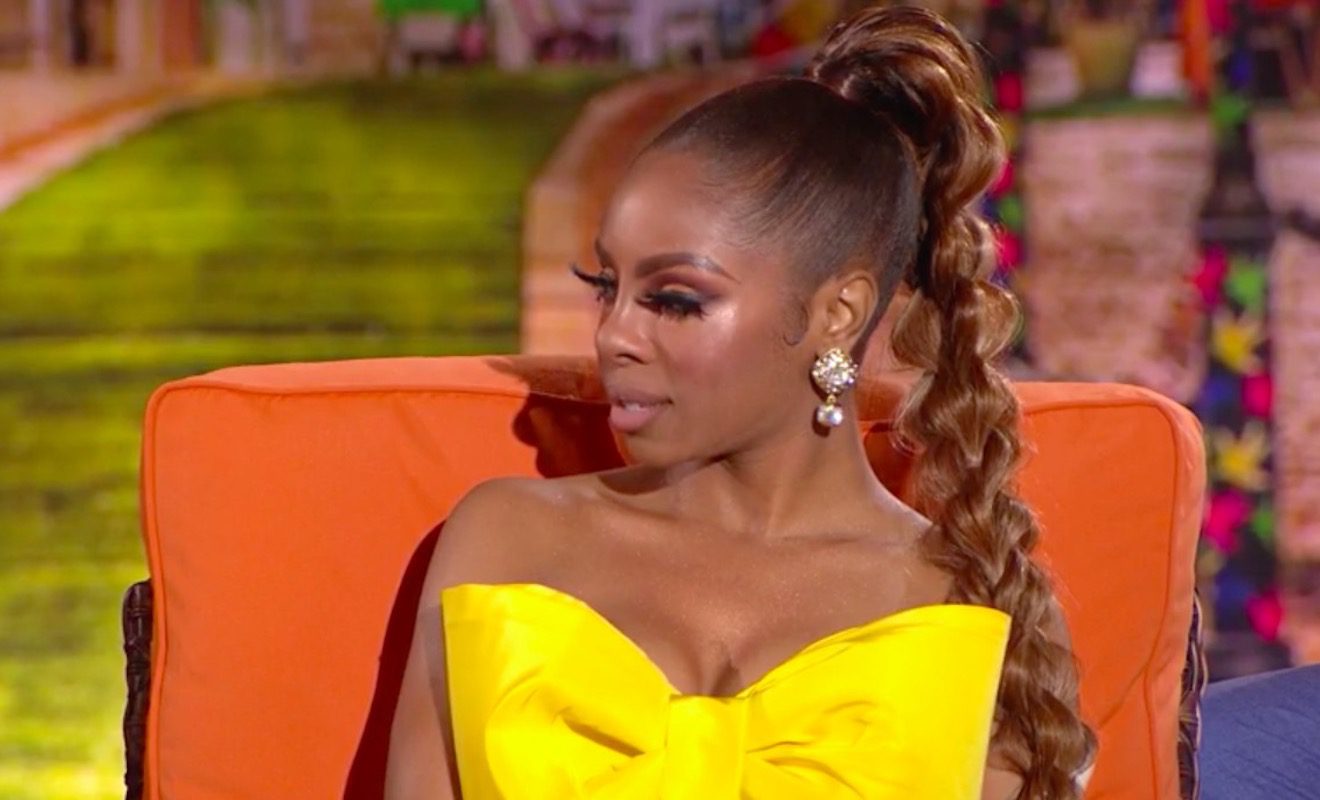 Candiace Dillard is hurt by her violent fallout with Monique Samuels.
It's been a very difficult and emotional season of "Real Housewives of Potomac" for Candiace Dillard. She had a physical altercation with Monique Samuels. To no surprise, the altercation has just resulted in more drama for the group. As for Candiace, she's devastated that things turned out the way they did. She used to be very close to Monique. And she doesn't feel Monique has shown any remorse. So she decided to press charges. In response to this, Monique filed charges of her own. All charges were dismissed but the effects of the altercation are far from over.
In fact, Candiace has been receiving a lot of support from the majority of the cast.
Gizelle Bryant said she no longer wanted to be around Monique. And Wendy Osefo and Robyn Dixon decided not to invite her to their events.
Candiace Dillard is open to leaving "Real Housewives of Potomac."
Interestingly enough, Karen Huger and Ashley Darby continued to support Monique. Ashley even wrote a character statement to help Monique's countersuit against Candiace. When Candiace learned about this, she was heated. So she's back on bad terms with Ashley.
As for Karen, she has said she is neutral. And she believes Monique and Candiace were both wrong. As a result of this, Candiace has cooled off on her friendship with Karen.
After such an eventful season, Candiace has said that she can't be on the show if Monique is still a part of the cast.
Now it seems as if she isn't sure about returning for the upcoming season.
Click next for the details.