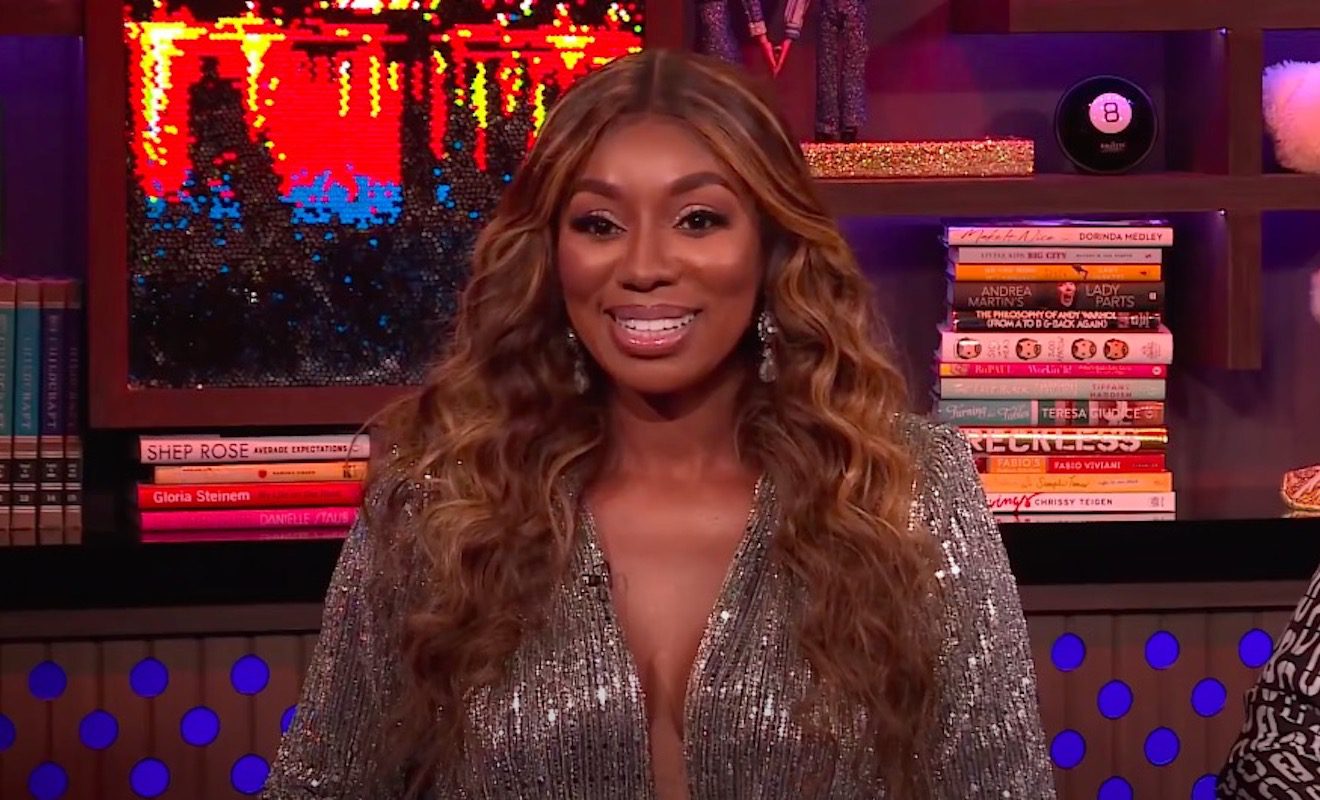 Wendy Osefo is no longer on good terms with Gizelle Bryant.
"Real Housewives of Potomac" star Wendy Osefo has changed her mind about her sorority sister Gizelle Bryant. On the recent episode, Gizelle and Robyn Dixon confronted Wendy about how much she's changed since last season. According to them, Wendy is dressing much s*xier. And they aren't so sure that she has as much substance as before. In fact, Robyn feels as if Wendy is more "loose." So they are questioning if Wendy is really okay because it's possible she's going through some personal things that have caused her to change.
Gizelle also believes that Wendy's changes could be a result of the cheating rumors about Eddie Osefo. And it's possible that the rumors have made Wendy very insecure.
Well, Wendy was hurt by Gizelle and Robyn's comments. She even goes off on both women on the upcoming episode. For Wendy, the line that shouldn't have been crossed was bringing up the rumors about Eddie on the show.
One person who has had a similar issue with Gizelle is Monique Samuels. But when Monique tried to bring up the issue at the reunion, she was shut down. She didn't have much support from the cast outside of Karen Huger and Ashley Darby.
Some fans of the show have been wondering if Wendy now regrets befriending Gizelle amid the things Monique accused her of last season. And Wendy addressed this recently.
Click next for the details.