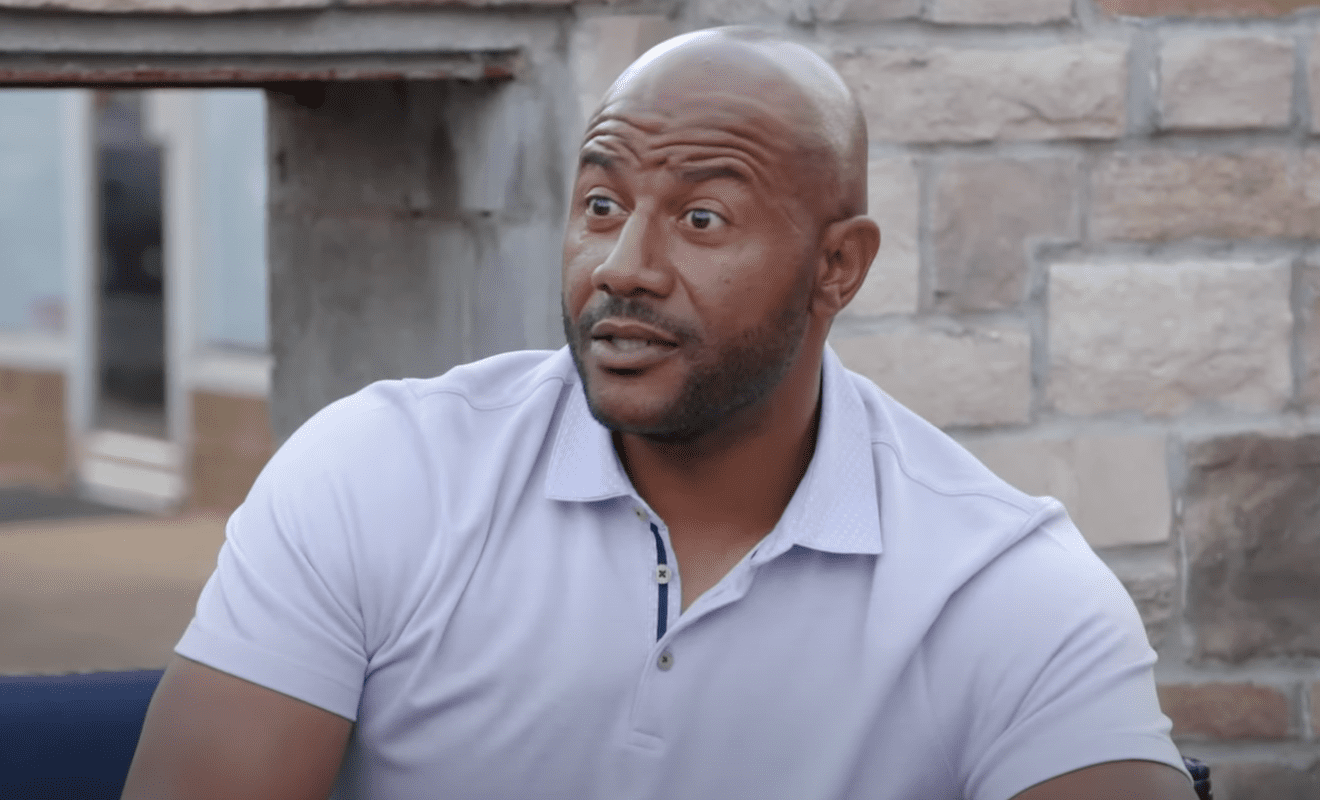 Miss Wanda continues to be messy.
The episode continues at Blaque. Martell skirts questions surrounding if he loves Melody or his former mistress. In his green screen interview, Martell says he doesn't see himself getting back with Melody.
Meanwhile, Miss Wanda is still stirring the pot as Destiny confronts her about liking photos Martell's former mistress posts on social media. Next, Marsau reveals he doesn't think he'll get married again if something happens to him and LaTisha.
As things calm down inside, Melody refutes Miss Wanda's belief that she and Martell will get back together. However, Miss Wanda isn't changing her stance. Melody goes off on Wanda and Destiny pulls Melody away before things go too far. This leaves Kimmi and Wanda at the table and Wanda goes off on Kimmi about LaTisha and Melody.
Of course, Kimmi stands her ground regarding her relationship with LaTisha and Wanda says she saw Kimmi talk mess about LaTisha on social media. This shouting match catches Destiny's attention all the way at the bar. Eventually, Wanda leaves.
Destiny expresses her feelings to Melody.
The next day, Melody's in the studio recording a new song call, "Side Chick of the Year Award." Melody says Martell believes she's singing about him and their past. However, Melody says she works with other writers and the songs include things about their experiences. Meanwhile, Destiny stops by for a chat. Of course, they talk about Miss Wanda's antics at Blaque. While she's cool with LaTisha again, Melody hopes Miss Wanda doesn't drive another wedge between them once more.
They also talk about Tiffany crying after being confronted by Maurice. Destiny says all of this could've been avoided with side conversations and she needs to read the room better. This leads to Melody calling Destiny aggressive when she confronted her and Tiffany. Destiny gets frustrated by this and says Melody doesn't recognize that Destiny is as sensitive as Tiffany. Melody apologizes.
Meanwhile, Louis and Tiffany are mowing their yard. They take a break to recap Maurice confronting them at Blaque. Tiffany felt blindsided by this. They also talk about how Kimmi didn't know about the vamping incident. They also wonder what else Kimmi and Maurice aren't communicating about, mentioning that Tiffany's aware of what happens with Louis' kids from his previous relationship.
Martell opens up to his new business partner Fred.
Later on, Martell meets up with his business partner Fred at a job site. Fred holds the contractor and building licenses that Martell hasn't obtained. During their meeting, Martell says he's going to take his homebuilders license at the end of the month. Fred says it's necessary for Martell to hold that license. Of course, Martell tells Fred about Chris Fletcher approaching Melody about building on the former Comeback Group land and how he felt betrayed by Chris.
The next day, Miss Wanda stops by LaTisha and Marsau's home. Of course, Miss Wanda tells LaTisha about what happened at Blaque. LaTisha agrees with everyone that Miss Wanda shouldn't be communicating with Martell's former mistress, calling her beautiful on social media. 

LaTisha tells Wanda that she's forgiven Kimmi and Melody and she doesn't need Wanda standing up for her.
Marsau calls Miss Wanda a "daytime drunk."
Miss Wanda then brings up how Marsau brought up a bottle of Blaque champagne for Melody as he wants her to be a brand ambassador. It's at this point Marsau joins them outside and Wanda proceeds to confront him about the bottle. When LaTisha and Wanda confront him, Marsau calls Wanda a "walking day drunk."
He then calls Wanda a known liar when LaTisha stands firm on wanting an answer.
Suddenly, LaTisha calls out Wanda when she asks Marsau if he has a side baby. The episode ends when Latisha walks off.
What are your thoughts about the episode?