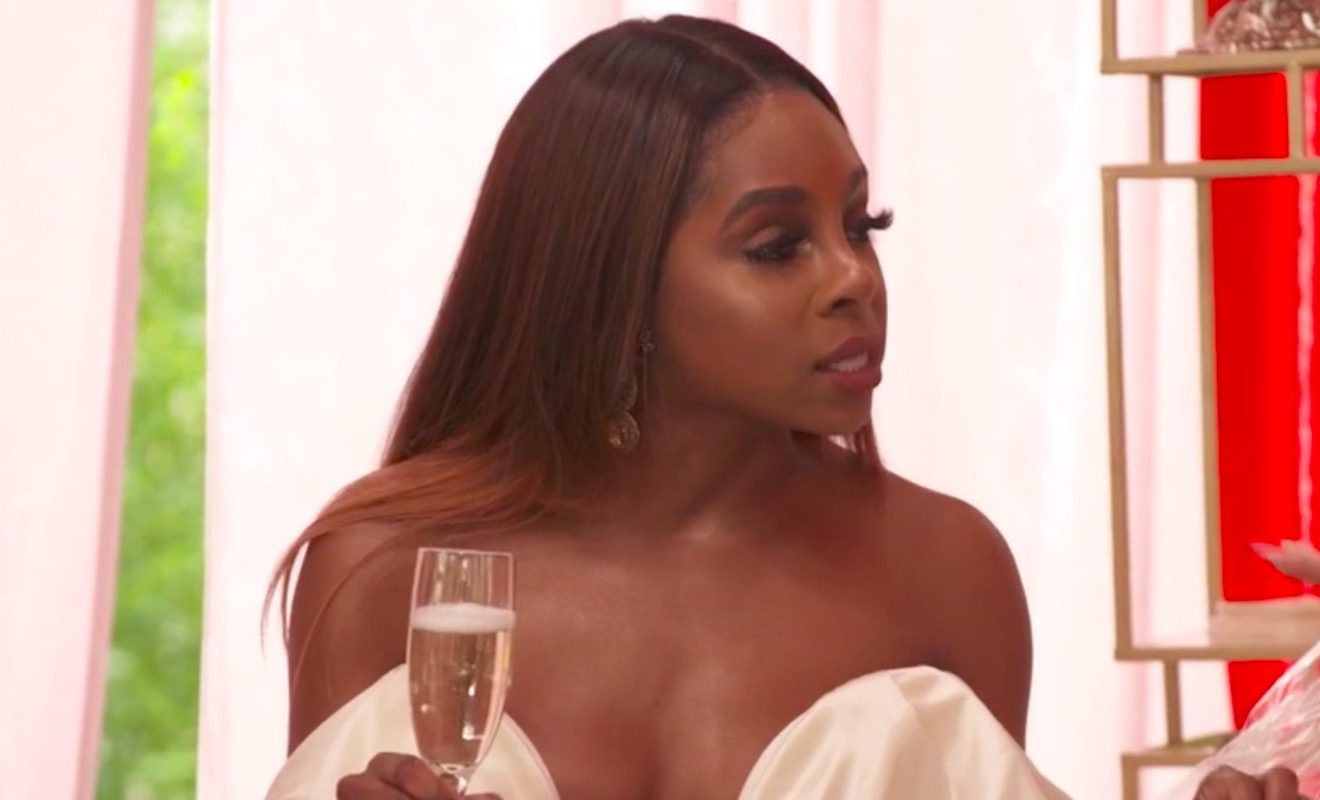 On the latest episode of "Real Housewives of Potomac," Gizelle and Robyn decide to throw an event to celebrate their new podcast, "Reasonably Shady." However, things go left pretty quickly considering Candiace is upset about Mia's actions at her video shoot.
Miss Dorothy told Candiace that she was just having a conversation with Mia. And she didn't feel as if Mia was trying to be malicious at all. But Candiace just thinks Mia was being disrespectful. So she confronts Mia about this. When Mia gets shady about the video, Candiace comes for Mia's mother.
Wendy has some tense moments, too, when she clashes with Robyn and Gizelle yet again over the rumors about Eddie. She reminds Gizelle that the same blog that accused Eddie of cheating also accused Gizelle of having an STD. After Wendy once again comes for Robyn and Gizelle's relationships or lack thereof, Gizelle decides she's had enough of Wendy and asks her to leave. And she's not interested in going on Wendy's upcoming couples trip.
And in an unexpected turn of events, Askale and Mia also have a war of words.
Here's a recap for, "Reasonable or Shady?"
Click next for the details.