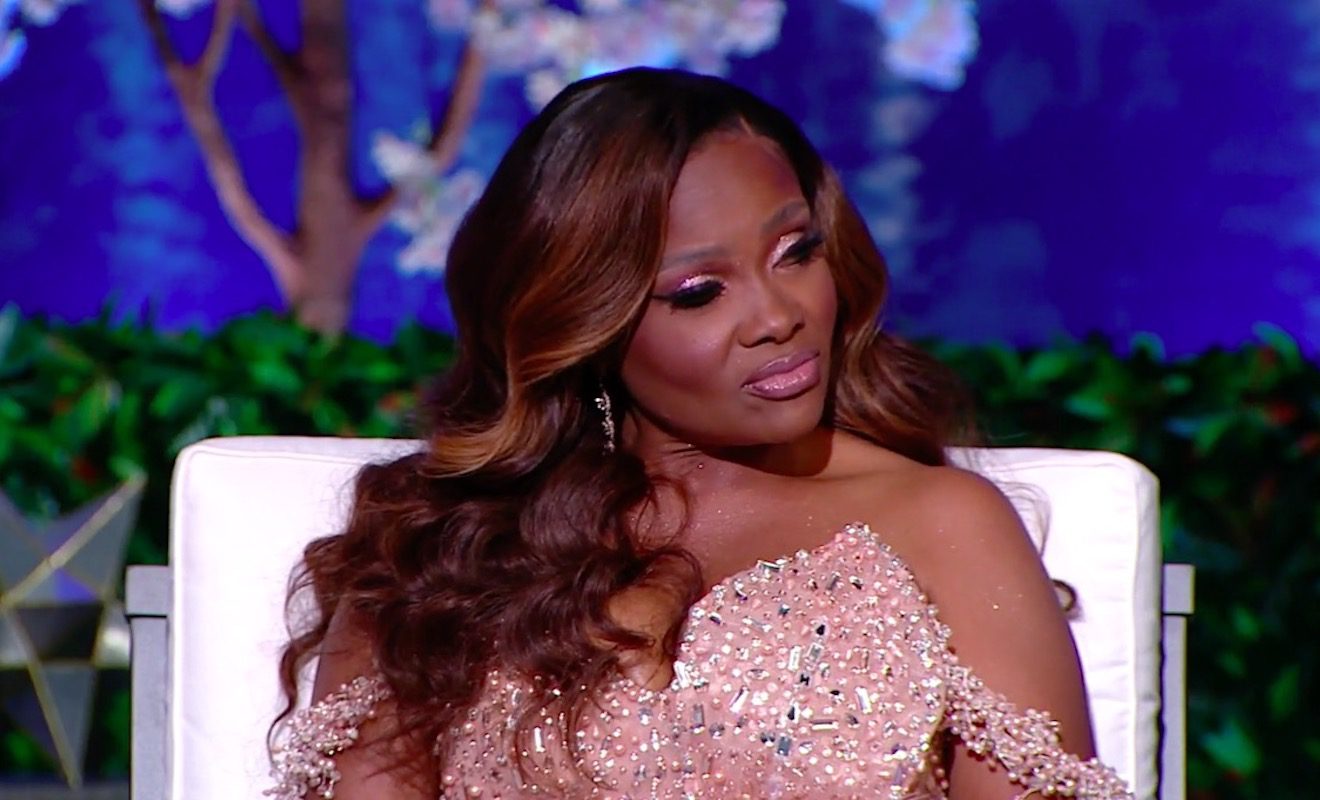 Dr. Heavenly Kimes has had her share of drama on "Married to Medicine."
"Married to Medicine" star Dr. Heavenly Kimes is no stranger to feuds. In the past, she had a lot of issues with Mariah Huq. They would clash plenty when they filmed scenes together. And Mariah took issue with Heavenly using "yo momma" frequently as her clap back of choice. Mariah believed that mothers should have been off-limits. But things would only worsen between them after they took shots at each other's husbands. After Heavenly said that Dr. Aydin Huq's "manhood" was little, Mariah then accused Dr. Damon Kimes of being unfaithful. She also said she had receipts. So she and Heavenly were never able to move past that.
Dr. Heavenly also had a fall out with Dr. Simone Whitmore. Simone didn't appreciate the things Heavenly said to Cecil Whitmore when they clashed on Twitter. But Heavenly believes Cecil came for her first when he repeated Mariah's pressure wash shade.
On the recent season, Heavenly had some explosive moments with Toya Bush-Harris and Quad Webb.
Toya felt like Heavenly switched up on her even though she's one of the people who helped her get on the show. And issues with Quad arose when they had a misunderstanding on Instagram.
Heavenly was able to hash things out with Quad. And recently, it seemed as if she was on better terms with Toya after she promoted Toya's new skincare line on Instagram.
Interestingly enough, Heavenly recently accused someone of betraying her. Now fans of the show are wondering if a physical altercation took place.
Click next for the details.