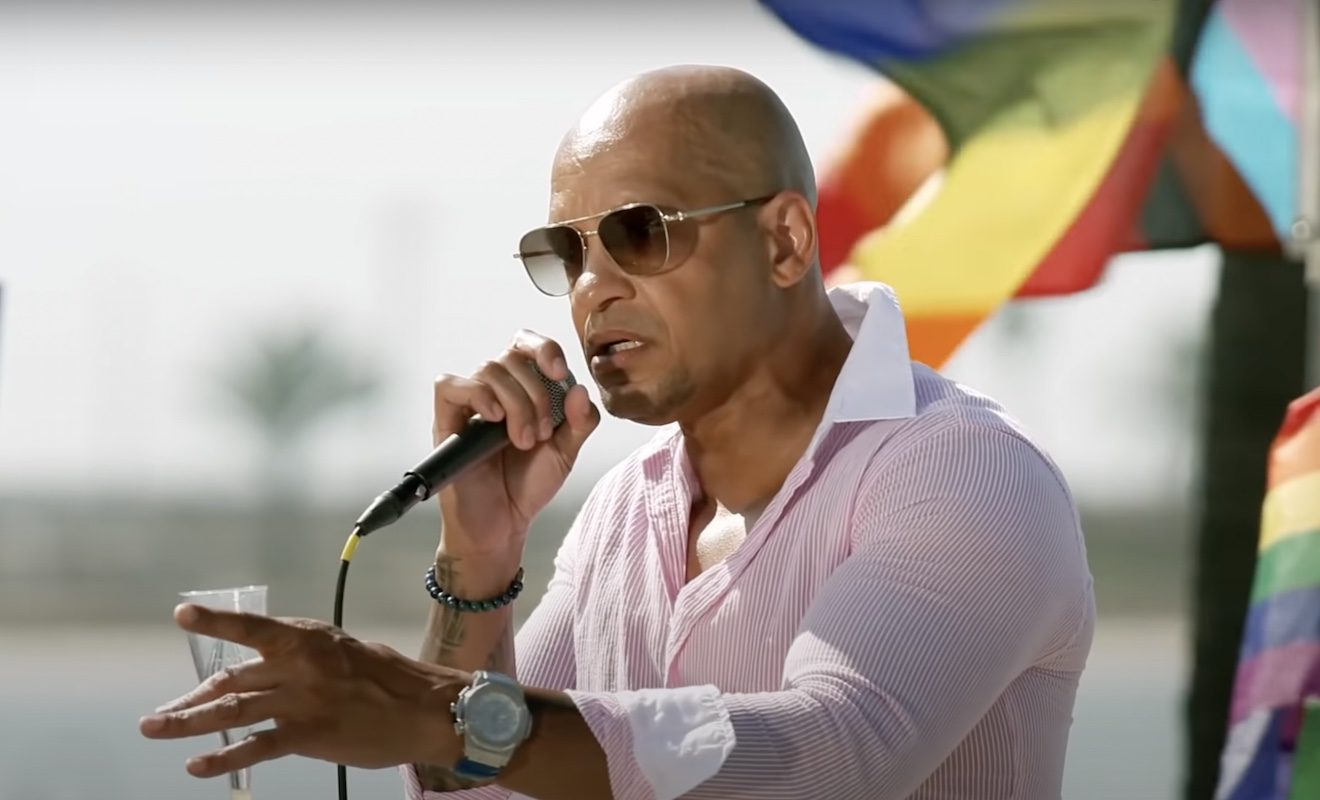 Peter Gunz didn't appreciate Amina Buddafly putting him on blast.
Peter Gunz and Amina Buddafly had a lot of drama during their time on "Love And Hip Hop New York." Fans had a lot to say about their love triangle with Tara Wallace. However, these days Peter and Amina are divorced. And Tara has decided that she no longer wants a romance with Peter. These days she just wants to be "free." In the meantime, Peter is hoping that he can maintain his good co-parenting relationships with both women. But he had a frustrating moment with Amina while they filmed the current season of "VH1: Family Reunion."
There has been a lot of conversations about Peter's decision to not let his 4-year-old son wear a ladybug Halloween costume.
Amina called Peter out about the situation after he said he would support Jonathan Fernandez's desire to end gay conversion therapy. In Amina's opinion, Peter wasn't really showing solidarity with the LGBTQ community when he wouldn't let his and Tara's 4-year-old son wear a ladybug costume for Halloween.
While Bobby Lytes and others appreciate Amina speaking up in this way, others believe Amina was wrong.
The backlash hasn't changed Amina Buddafly's opinions.
Interestingly enough, Amina has been standing firm with her thoughts and actions on social media. On Twitter, she wrote, "Funny how everyone used to come at Peter for how wrong he was doing me, now I'm the bad guy cuz I spoke up for what I believe in and everyone on his side…good. We even now I guess ??‍♀️ lol @IamPeterGunz."
A Twitter user responded. The person said that the issue is Amina spoke on Tara's son and she's out of pocket for that. In response to this tweet, Amina wrote, "Talking about someone's child is only bad if it's negative in my opinion, I was on the child's side here. I'm always on the child's side. It was a jab at the parent. In this case @IamPeterGunz but my opinion doesn't matter. Just like all of y'alls…we still say how we feel though."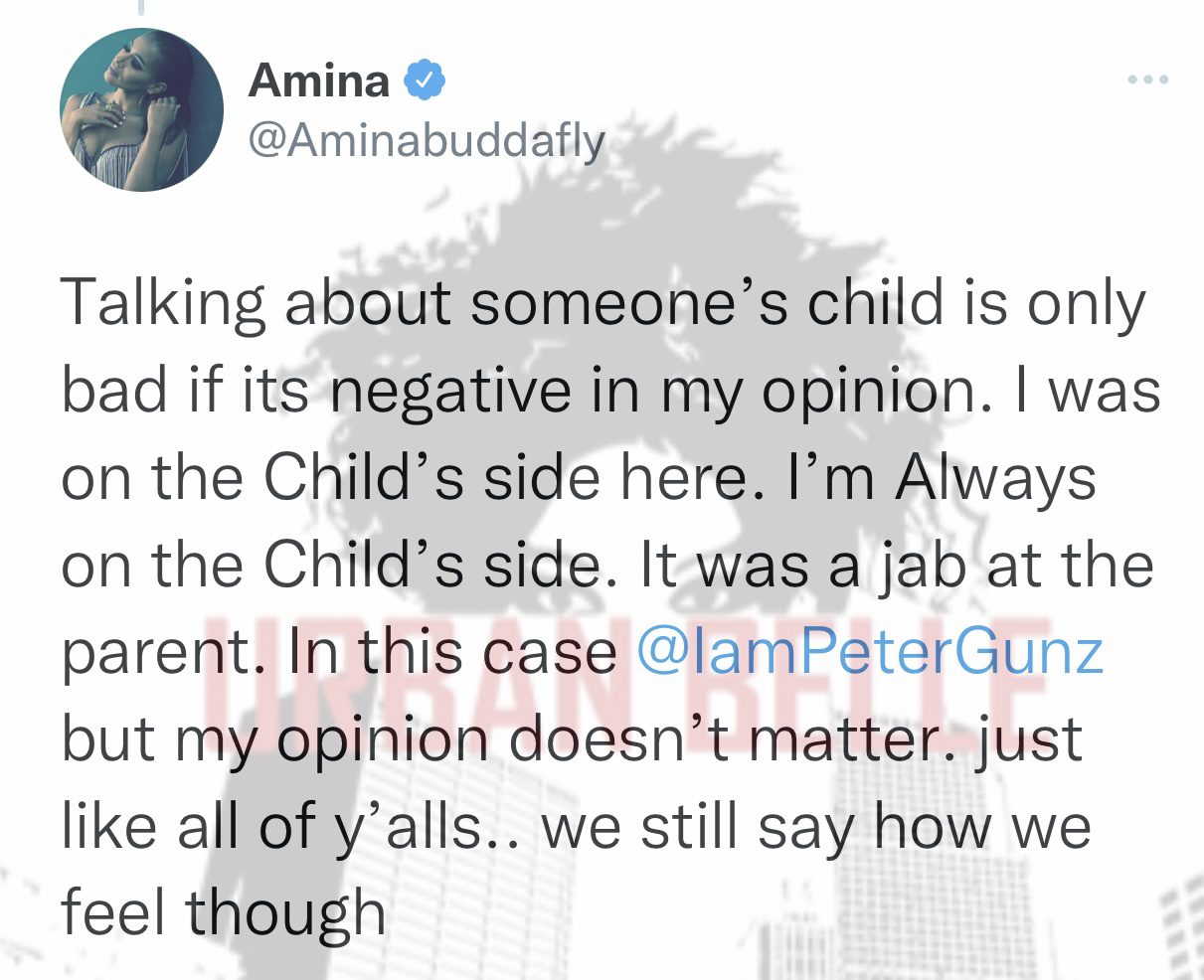 On Instagram, Amina responded when someone wrote she should stay in her place and Amina was wrong to put Peter on blast. She wrote, "None of the children having to deal with the torture of gay conversion therapy or any sort of bullying are my kids…I'm still going to stand up for them and stand up for what's right ??‍♀️."