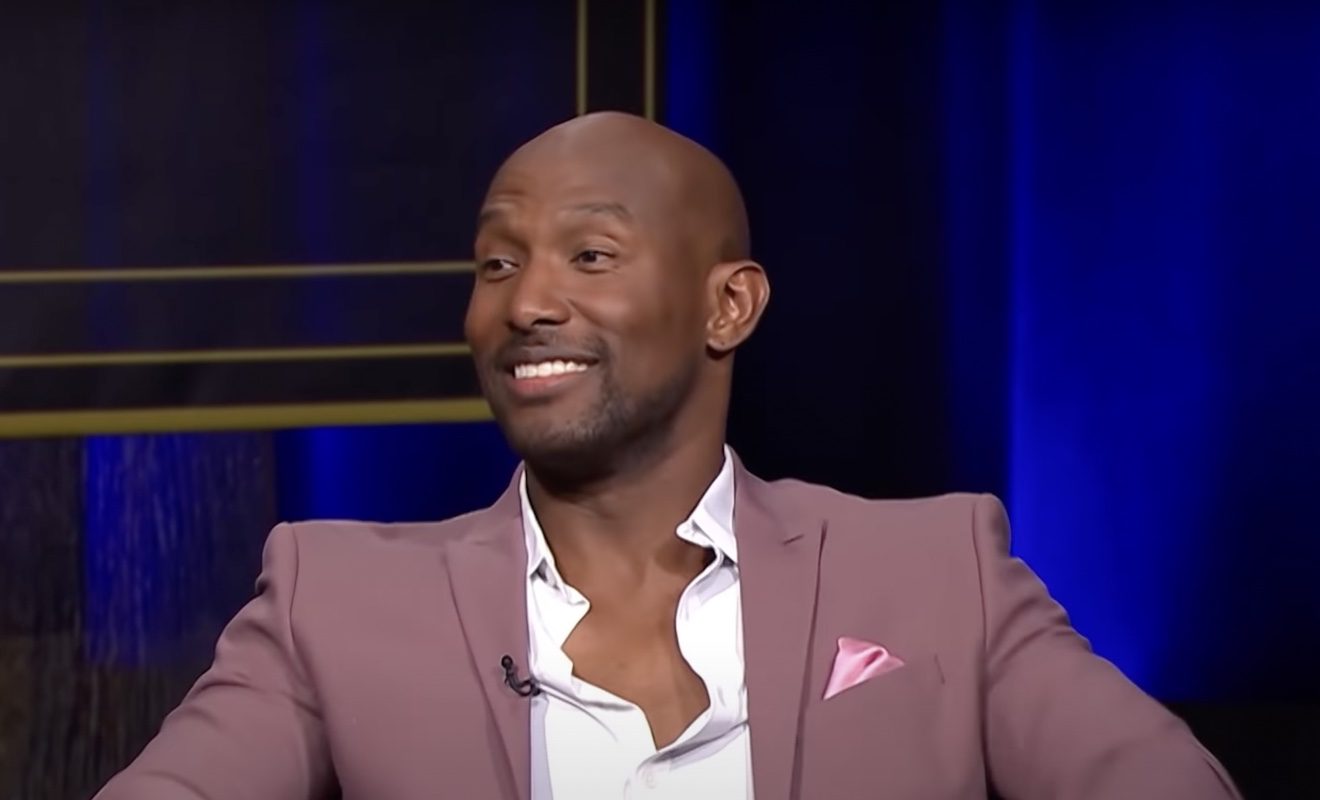 Martell Holt and Melody Holt took a huge step back in their co-parenting relationship.
"Love & Marriage: Huntsville" star Martell Holt is back in the headlines. Days ago, Melody Holt made an interesting revelation during an interview. She told The Shaderoom that her ex-husband is currently suing her for full custody. And the current legal battle has stalled her from changing her name officially. She wants to legally change her name to Melody Shari. But she was told that the proceeding regarding custody means she can't move forward until the custody situation has been handled in court. So the whole situation has been very eye-opening for Melody. She also thinks it's interesting that Martell is doing this since they have always had joint custody because it seemed like the fair thing to do. Plus, joint custody was the best option that put their children first.
When Martell threatened to fight for full custody in the past, he accused Melody of working too much. He said Melody would travel a lot for work, and it just made sense that their children just live with him full-time. Interestingly enough, some LAMH fans felt like Martell was being unreasonable. And they pointed out that single mothers have to work to provide for their children. So Martell's threat to take them away from Melody was just a means to get even with Melody for divorcing him.
Well, the drama continues. Hours ago, Martell posted to Instagram about taking the children to school for their first day back. And some felt like Martell threw shade in the caption.
He wrote, "Certain things as parents we shouldn't miss. I won't miss birthdays, holidays, school functions…well, I guess I ain't miss anything! 🤣." Martell continued, "HAPPY 1st day back to my 5th, 4th, and 1st graders! Smart and very well-rounded kids."
Melody Holt's cousin has had enough of Martell Holt.
Melody's cousin was not having it. So she called out Martell on Facebook. In her post, she wrote, "Let me just gon head and sit this BS here and call it out for what it is!!! You really mad that she ain't show up for your publicity stunt this morning and came later for the very reason!! It had nothing to do with the kids but everything to do with your ego being hurt!! But pop your **** sis 🥴🥴 Heavy on the SIS! Cause it's giving I'm on my period energy! 🥴"
She continued, "This is interesting because in 2020 I remember my cousin having to rush and grab a Christmas tree and gifts two days before Christmas because he decided not to be with them nor did he gift them ONE gift. He also skipped Sugar Mama's birthday the same year (her first birthday). Then Mel invited us to Mariah and Maliah's birthday parties THIS year and told us he's been invited just to make us aware (so we could play nice). Guess what he was? A no-show."
When one Facebook user called her out for slamming Martell, she stood firm.
She said, "…I've never once came for Martell as a father! I've actually defended him in some accusations or stayed quiet. This is a temper tantrum because Mel wouldn't take a pic!! So yeah I'm calling it out for what it is! BS! 🤷🏽‍♀️"
Check out the screenshots in the video below.