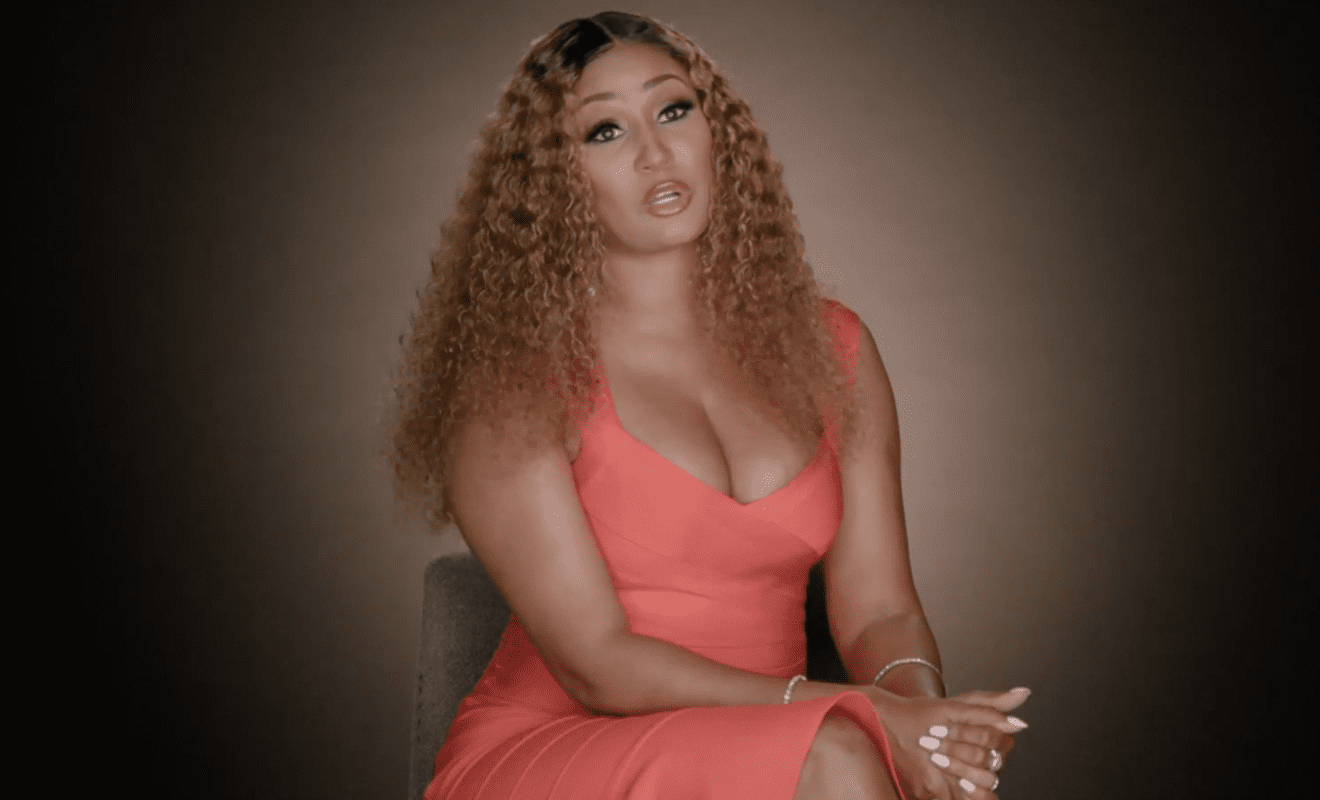 Martell Holt explains his side of the story.
Earlier in the week, Melody Holt spoke out to her fans about the latest in her court battle with Martell Holt. In her video, Melody proclaimed the trial hasn't started. And Martell is delaying things because he hasn't been turning in the required documentation to move forward. Melody spoke out to clear up rumors that she defeated Martell in court.
Well, Martell decided to speak out about the case. While Melody spent time with the kids in Nashville, Martell hopped on Instagram Live. 

While confirming the case is delayed, he denied Melody's explanation. Martell explained his attorney's parent passed away which caused an almost three-week delay in paperwork being filed with the court. However, Melody alleged that Martell has failed to submit documentation on multiple instances.
He then accused Melody of having 23 different babysitters and doubled down on not having Marcus Minnifield and his husband watch their kids.
Melody Holt unleashes on Martell Holt.
Well, Melody quickly caught wind of this post, and in a series of posts to Facebook and Instagram, she fired off in response. She first let bloggers and YouTubers know she's ready to fly a few in for an exclusive sit-down to explain everything regarding her and Martell. Melody then talked about the alleged $17,000 Martell took from their joint account during their divorce.
Later in the response, she calls out Martell for the premise of the custody battle. Not only did Melody say the kids are with her most of the time, but Martell also didn't attend court-ordered therapy. She then accused Martell of having his utilities cut off.
Next, Melody brings up how Martell's uncles watched their kids since the divorce and she called Martell a homophobe.
Mannnn… This joker been so homophobic for the longest and I ain't said nothing about it. Nada.
She then called Martell a cheater, manipulator, liar, narcissist, and criminal.
Melody Hold had words for Marsau Scott.
Lastly, Melody had words for her LAMH co-star Marsau Scott. Marsau left a comment on social media regarding Martell's video about the case.
If friends in ya inner circle is sitting in front of me, smiling in my face, eating at my table, vacationing with me while paying for car repairs & Valentine's Day flowers for, and hanging with my then husband and one of his "side" chicks MULTIPLE times, then I don't need it. You think we forgot? I sure didn't. You should've sat this one out.

Sit alllll the way down, sir. Because the way the Scorpio is out right now… TUH.

I mean… if all the years you were in the inner circle didn't help…well

Cause ain't no way I'm kicking it with my married friend's "side" side nor woman. NOPE! And I call the wife and the kids "family"too.. Nah y'all big FAKE.

And ppl be wondering why I removed myself.
Melody then thanked the person who sent in a screenshot of Marsau reacting to Martell's recent comments. Marsau said the following in the post:


This is what happens when your "friends" aren't in your inner circle.
As for Martell, he continues to say that he doesn't want men watching the children. He believes this is a form of protection and he believes women are "safer" babysitters. However, Melody's response is that Martell has his uncles babysit.