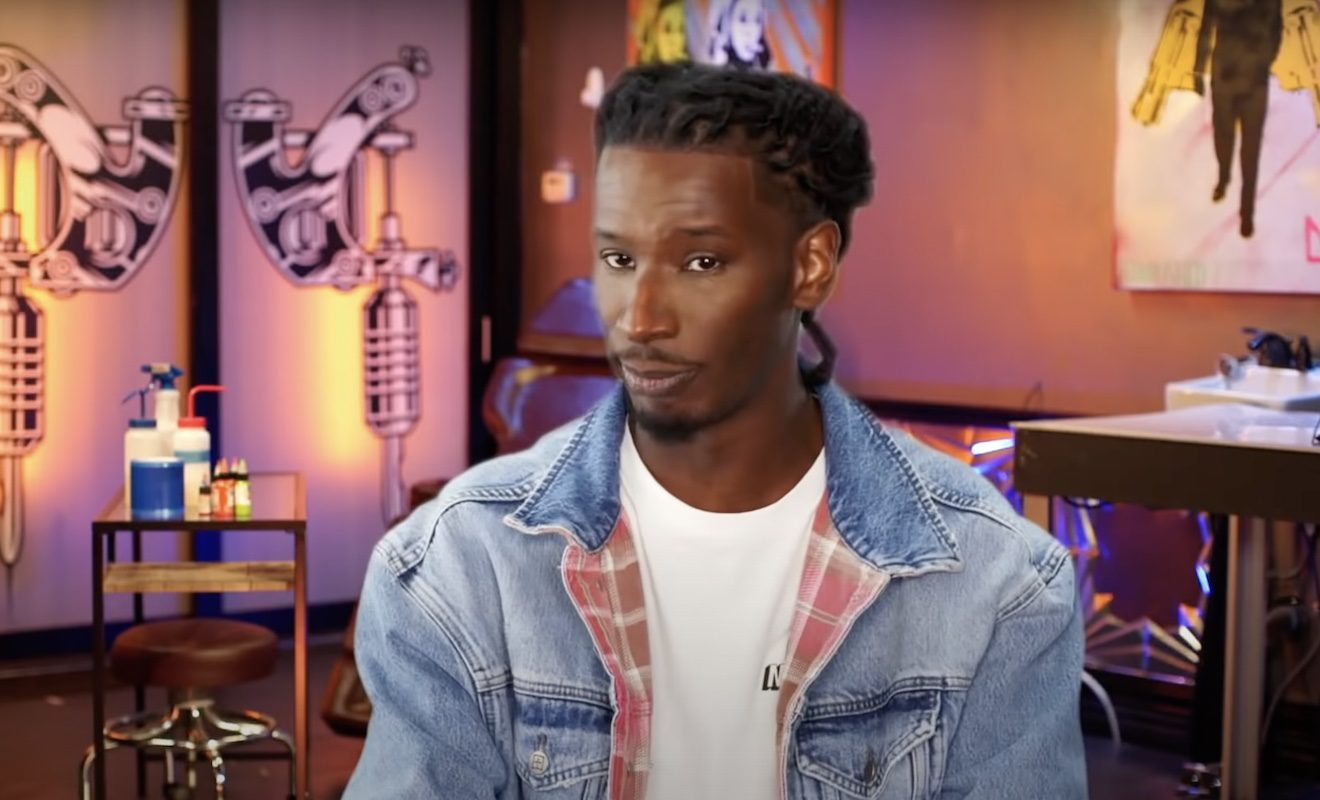 The moments before Ceaser's dog scandal will be shown on "Black Ink Crew."
Ceaser has shared his life and journey as an entrepreneur for a decade on "Black Ink Crew." However, his time on the show is coming to an end. After footage of Ceaser allegedly abusing a dog went viral on social media, some fans of the show called for him to be fired. Interestingly enough, Donna was one person who got the word out about the video. She reposted it on social media. She also said she didn't think Ceaser would be held accountable by network executives. Turns out, he was.
Regardless, Ceaser accused his ex-girlfriend Suzette of leaking the video. And he said that the footage actually came from his security camera.
VH1 said that Ceaser was fired from the show. However, the footage he filmed would not be scrapped. So he will still appear on the upcoming episodes.
How will the show move forward without Ceaser?
Well, VH1 has released the first look at the new season. And in the Season 10 trailer, viewers will see what was going on with Ceaser before the dog incident got him booted from the show. Apparently, before it happened, Ceaser made a major decision regarding the business.
He tells Teddy, "I'm closing 125th." In a green screen interview, Puma says, "He is on a warpath."
In another scene, Ceaser complains about the staff, "I been here ten years strong, you think I'ma let y'all ******* destroy this ****?"
And he demands loyalty from all of those who work for him, "They gotta be Black Ink or nothing."
When the news broke out about the dog video, everyone is stunned. Puma even asks, "What was he thinking?" As for Spyder, he knew what was coming after, "This ain't good."
Interestingly enough, the promotional poster for Season 10 doesn't include Ceaser. In fact, Puma and Teddy appear to be stepping up as leads.
Guess who's back #blackinkcrew Oct 18th #vh1 pic.twitter.com/MeZ02VJfSf

— puma (@Puma213) September 27, 2022
The new season of "Black Ink Crew" premieres Tuesday, October 18 at 8/7c.
WHAT. HAPPENS. NOW?! 😰

Catch the SEASON 🔟 PREMIERE of #BlackInkCrew TUESDAY OCTOBER 18 at 8/7c on @VH1! pic.twitter.com/29BXbHx0Mo

— Black Ink Crew (@BlackInkCrew) September 27, 2022