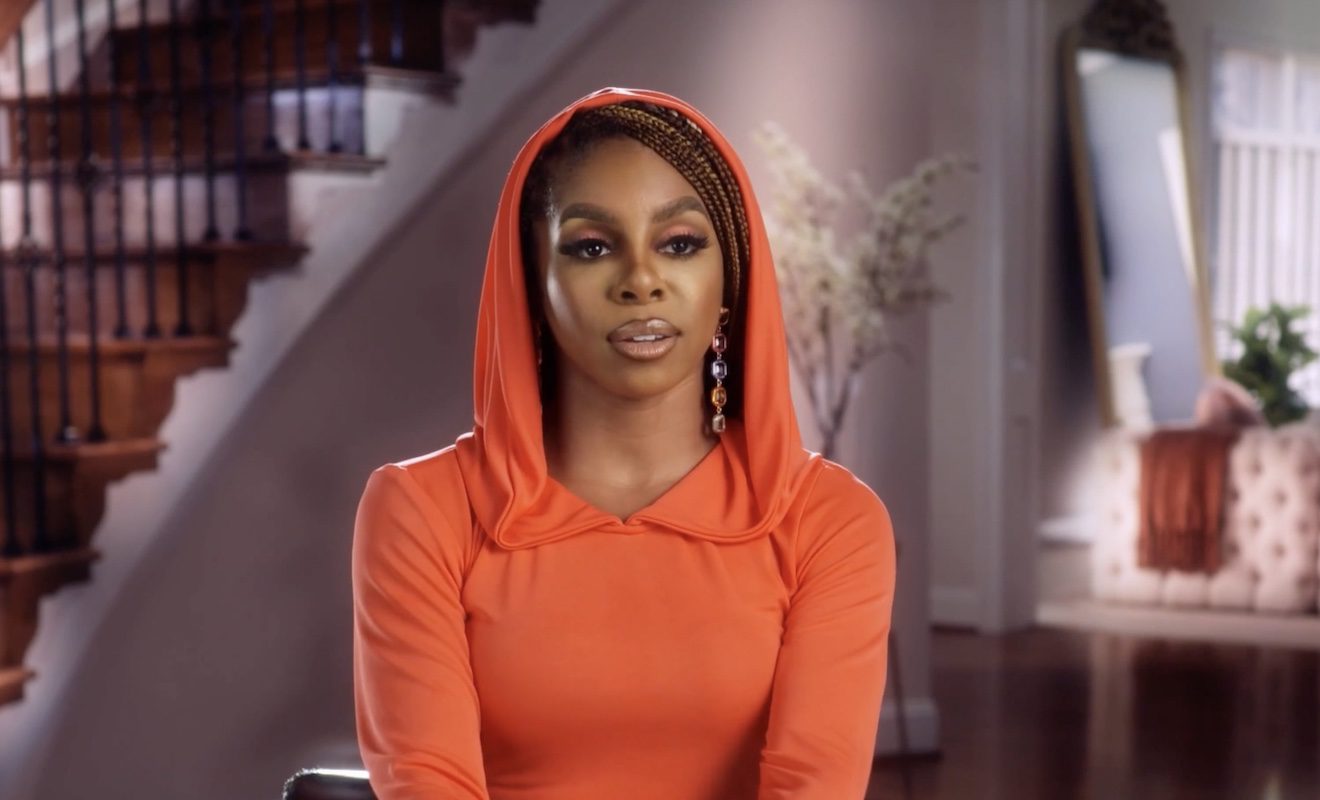 Candiace Dillard Bassett feels Gizelle Bryant crossed a line with her accusations about Chris Bassett.
"Real Housewives of Potomac" star Candiace Dillard Bassett is not happy about the accusations that have been made about Chris Bassett on the current season. Gizelle Bryant accused Chris of making her feel uncomfortable at last season's reunion. And she said that she took issue with him asking to speak to her in her dressing room. Gizelle didn't like the optics. Although she confirmed that Chris didn't hit on her, she doesn't think the conversation should have happened there. She told Andy Cohen that the issue is all of the main cast members have dressing rooms with beds in them. Interestingly enough, Chris' story was a bit different. He said it was Gizelle who suggested they speak in her room.
Ashley Darby actually kicked off the drama. During a conversation with Robyn Dixon, she said it was weird that Chris replied to her Instagram Story post about partying with friends. In the reply, he told her she should have partied at the hotel he works. Robyn told Ashley that she didn't think this was weird or inappropriate since Chris tries to be friendly with everyone.
On the recent episode, the drama actually worsened. Candiace was under the impression that she and Ashley were turning a new leaf. However, Ashley caught Candiace off-guard with more accusations about Chris.
To no surprise, Candiace had a lot to say about the latest episode. And she responded when a fan said that she should have known Gizelle wasn't her real friend. Plus, she shared her theory regarding the treatment of Wendy Osefo.
Click next for the details.