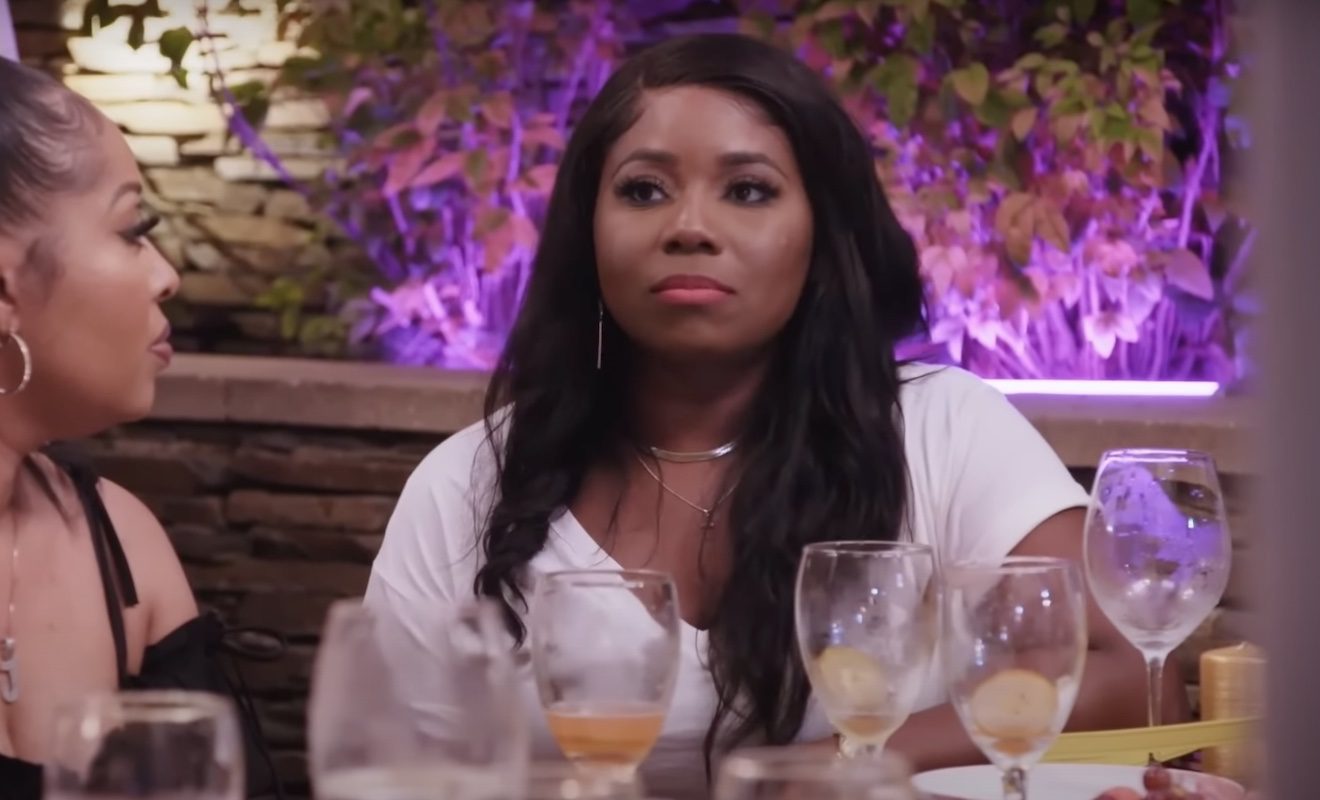 Melody Shari didn't enjoy seeing LaTisha Scott and Marsau Scott in Florida.
"Love & Marriage: Huntsville" couple Marsau Scott and LaTisha Scott weren't the two people Melody Shari wanted to see during her vacation. As we reported, Melody planned a trip with the kids to Destin, Florida. She also invited Martell Holt and their mothers. Melody was hoping that this would be a huge first step to a healthier co-parenting relationship. She also thought the trip would work out since she and Martell had been getting along much better at the time. So Melody was not happy when Martell told her he also invited LaTisha and Marsau to hang out in Destin. Turns out they were there also vacationing with their kids.
Melody's relationships with Marsau and LaTisha are not the best. Martell was the first person to accuse Marsau of cheating. However, LaTisha and Melody fell out over this although the men were able to move on. Plus, Marsau and Melody have tension due to matters pertaining to his older brother Mark Scott.
It was alleged that Mark had a past romance with Miss Vanessa. She denied this. And she said that they had a friendship. Mark has been calling her out on social media since. Marsau escalated the drama by saying he heard that there was a "tape" of Mark and Vanessa. Vanessa has denied this as well as Mark.
Melody confronted Marsau about this on the show. They haven't recovered from that. Regardless, Melody still attended the sitdown with the core 6 cast members. And she agreed that family members needed to be told not to be messy on social media. Despite this, Melody isn't interested in fixing her friendships with LaTisha and Marsau.
Marsau Scott upsets LaTisha Scott by accusing her of being jealous of Melody Shari.
On the upcoming episode of LAMH, Marsau and LaTisha grab a bite to eat at a restaurant. The conversation goes left once Marsau seemingly tells LaTisha that he invited Melody for a sitdown.
Marsau says, "I invited Mel."
LaTisha isn't happy to hear this, "What? That's very disrespectful and I don't like that." Marsau responds, "So your point is the jealous wife."
This leads to LaTisha snapping, "You know I'm not ******* jealous about anything or anybody."
In a later scene of the trailer, Marsau and Melody are having their sit-down. Marsau says, "Me and Maurice [Scott] had a conversation with Mark.
Melody needs clarity, "So this conversation that you had, was there anything said about me?"
Marsau answers, "Aspects of his relationship with your mom…"
And Melody shuts him down, "That has nothing to do with me. I want to talk about me, that I may want to respond to. That has nothing to do with me."
Other highlights from the trailer for the upcoming episode include Kimmi Scott telling Melody and Martell that she has breast cancer. Marsau's comments about his trip to Atlanta may come back to cause him some problems. And the group teases Martell about his romance with "Real Housewives of Atlanta" vet Sheree Whitfield.
View this post on Instagram