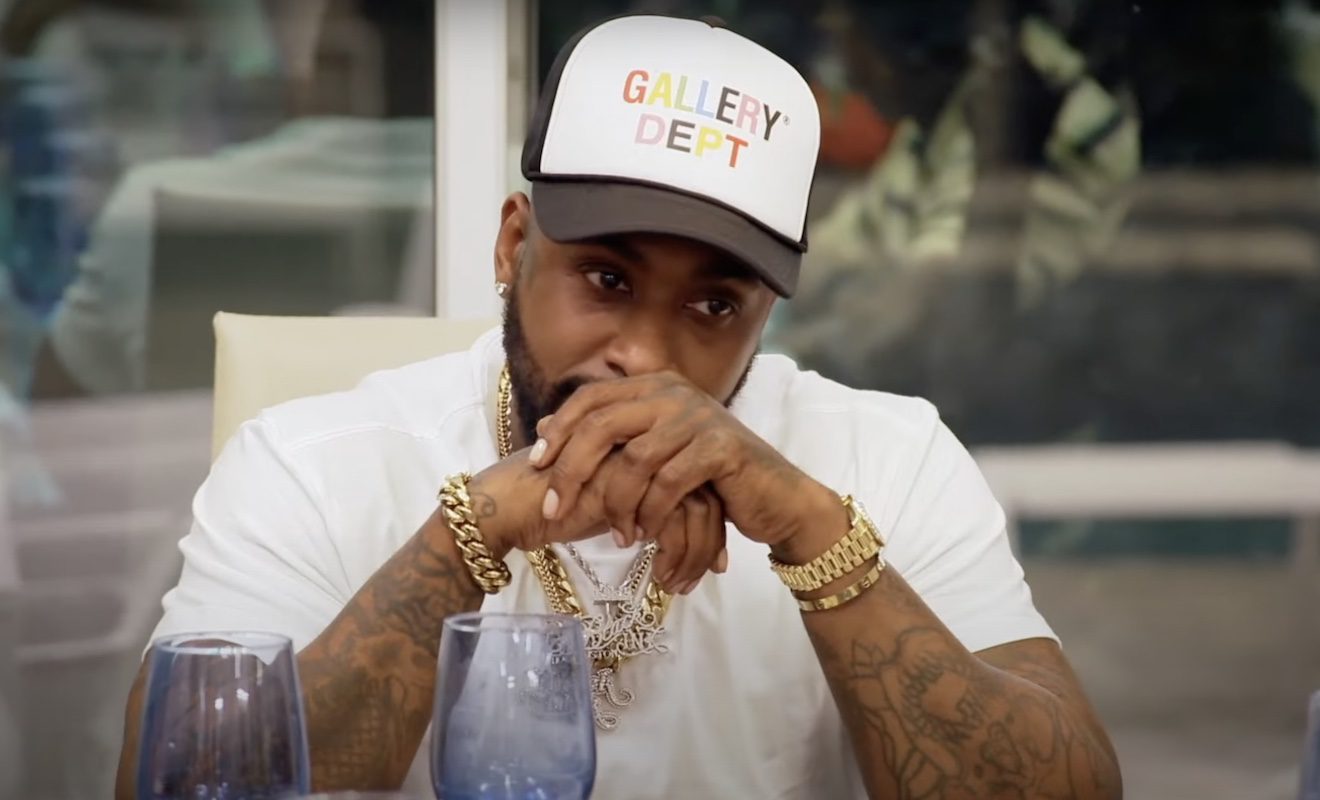 Ceaser was fired from "Black Ink Crew" over a controversial video.
Ahead of the current season of "Black Ink Crew," Ceaser found himself caught up in another major controversy. He was accused of abusing a dog in a video that went viral on social media. Ceaser later confirmed that the video was actually taken by his security cameras. And he alleged that his ex-girlfriend Suzette was the one who leaked it after a nasty breakup. Regardless, many fans of the show were outraged. They began to call for VH1 to part ways with Ceaser or cancel "Black Ink Crew" completely. In the end, the network decided to fire Ceaser from the show. So the current season is focusing on what happened before his departure.
On the recent episode, Ceaser had the crew travel to Orlando for a boot camp of sorts. Since Orlando was the first successful shop Ceaser opened outside of New York, it's a sentimental place for him. And since Ceaser is wanting everyone in the crew to focus on expanding the brand more, he figured Orlando was the perfect spot to have the workshop.
The Orlando boot camp has been a mess.
Tatti was not invited to the Orlando trip. Ceaser took issue with her skipping a team meeting. However, Tati said it was because she needed to have a mental health day. She's been feeling underappreciated. It was frustrating to see Krystal and Rok get their own Black Ink shop when Ceaser hasn't been willing to let her open one in Long Island.
Regardless of not being invited, Tatti popped up in Orlando anyway. And she had a huge blowup with Ceaser. He told her that her coworkers don't actually like her. When she asked if this is true, it led to Young Bae clashing with Ceaser's assistant Vanity. By the end of the episode, Bae threw her drink at Vanity. Chaos ensued.
Well, things get worse on the upcoming episode. So much so that one of the producers goes all the way off on the cast.
Click next for the details.