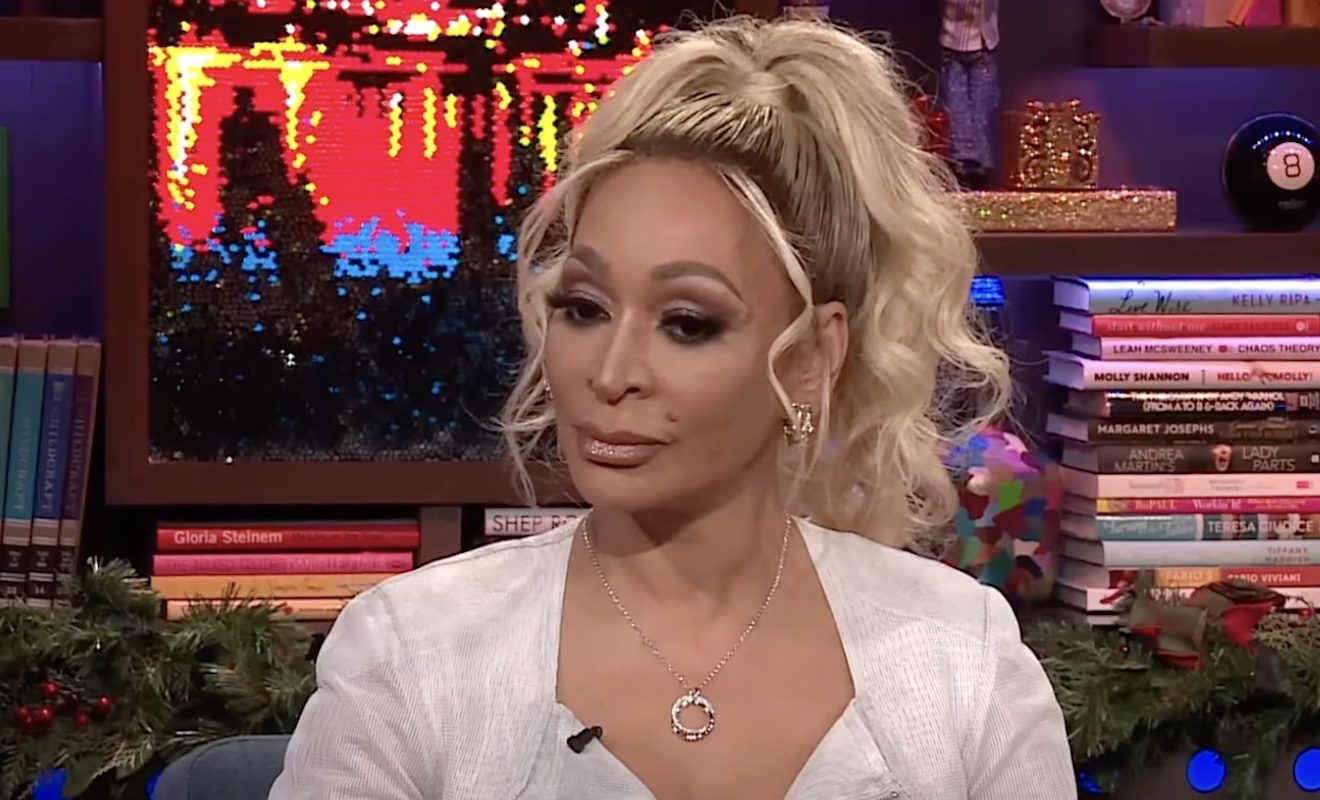 Gizelle Bryant thinks Chris Bassett is being too dramatic about the accusations she made.
Chris Bassett isn't happy about the accusations that were made about him on the current season of "Real Housewives of Potomac." Gizelle Bryant accused Chris of making her feel uncomfortable at the reunion. And her issue was she didn't like talking to him alone in her dressing room. Since she waited to tell Candiace Dillard Bassett this until they started filming, Candiace thinks this is a coordinated attack on their marriage. So these days, she doesn't have much of a friendship with Gizelle. Chris is also done with Gizelle. He doesn't understand how someone he's cooked for and been so friendly to would do something like this.
Regardless, Gizelle believes Chris and Candiace are overreacting a bit. She even said that all Chris should have done is apologize to her. And it's something that they should have been able to move on from at this point.
Well, Candiace and Chris strongly disagree. In fact, they think Gizelle needs to walk back her accusations.
Karen Huger agrees with Ray Huger.
Interestingly enough, this came up again on the recent episode of RHOP. At Chris and Candiace's backyard party, Karen Huger's husband Ray Huger brought up the drama to Chris. And Ray said that Chris should consider apologizing. Ray stressed that Chris isn't apologizing because he was wrong. But apologizing is a way to respect Gizelle's feelings without admitting any guilt or wrongdoing.
Chris strongly disagreed. And before storming off, he told Ray that he didn't do anything wrong. So apologizing isn't something he plans on doing.
Karen was asked about this when she recently appeared on "Watch What Happens Live" with Eva Marcille.
Andy Cohen asked Karen if she agreed with what Ray told Chris. She answered, "Well, I have to side with Ray. He's my husband, he went out on the limb and just trying to be an example of taking the lead. Being the bigger person in this group. This is not moving anywhere. So he wanted Chris to possibly understand apologizing for her taking it the wrong way."
She continued, "And that was it. No guilt implied. Just for her feelings. You know?"