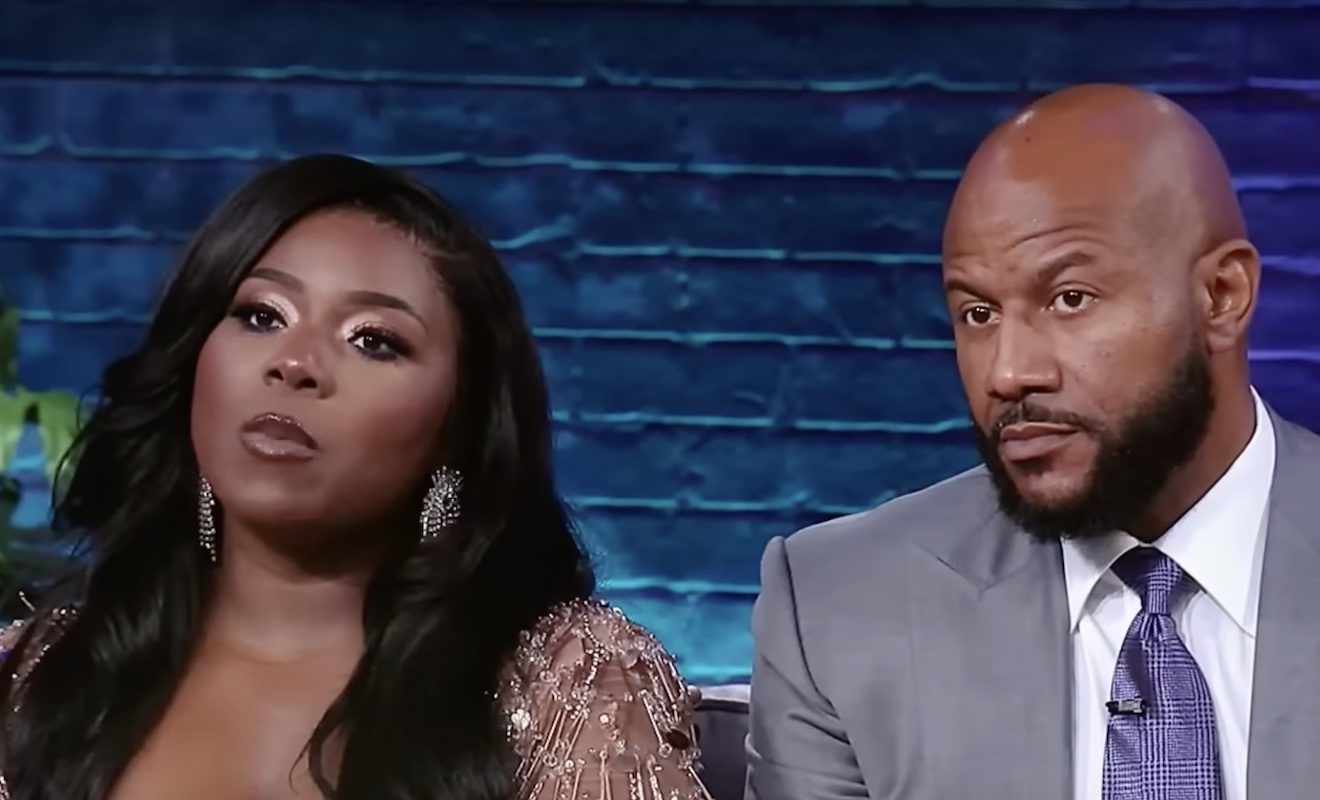 LaTisha Scott and Marsau Scott's fallout with Melody Shari is a hot topic.
"Love & Marriage: Huntsville" couple Marsau Scott and LaTisha Scott are having another controversial season. As we reported, Melody Shari wasn't happy to see them pop up during her planned vacation to Destin, Florida. Martell Holt invited them to the rental house after he found out that LaTisha and Marsau were already in town with their children. Melody was able to be cordial but she made it clear in her green screen interview that she has no plans to repair her friendship with the couple. Interestingly enough, LaTisha revealed her true feelings about Melody after Marsau informed her that he planned a sitdown with Melody without LaTisha's knowledge.
Marsau just wanted to recap his conversation with Mark Scott to Melody. Mark took issue with Miss Vanessa denying that they have a romantic history. She said they were just friends. Mark said it was much more. Regardless, LaTisha felt like the conversation shouldn't have happened without her. And she told Marsau that the issue was Melody said that LaTisha is her enemy. So it seemed disloyal of Marsau to meet with Melody without making sure LaTisha was okay with this first. She snapped after Marsau accused her of being jealous.
Marsau Scott is still checking people on social media.
LaTisha is also not on the best of terms with her cousin Keke. KeKe said that LaTisha and Marsau crossed her by telling Melody and Martell that she struggled with an addiction to pain medication.  She said it wasn't their business to tell. And the way they shared this information was a bit insensitive and disrespectful.
Melody agreed with Keke that it was wrong for her business to be put on blast in that way. And their relationship blossomed as Keke's issues with LaTisha and Marsau only worsened.
Some "Love & Marriage: Huntsville" fans had a lot to say already about what happened during part 1 of the reunion. LaTisha accused Keke of being Melody's puppet. She walked off the stage and returned with puppets of Melody and Keke to illustrate her point.
While some LAMH viewers loved this, others have been critical of LaTisha's use of reunion props. This probably isn't surprising considering how controversial Kenya Moore's bullhorn was seasons ago at the "Real Housewives of Atlanta" reunion. Regardless, there were other bits of criticism made on social media when it comes to LaTisha.
In fact, one LAMH fan commented on her weight via the show's fan page on Instagram.
The Instagram user wrote, "Tisha looks good but has put on a few pounds! Makeup is flawless."
Well, Marsau decided to clap back when he caught wind of the comment. He responded, "Your makeup looks good and you look like you've put on a few pounds too. Happy New Year."