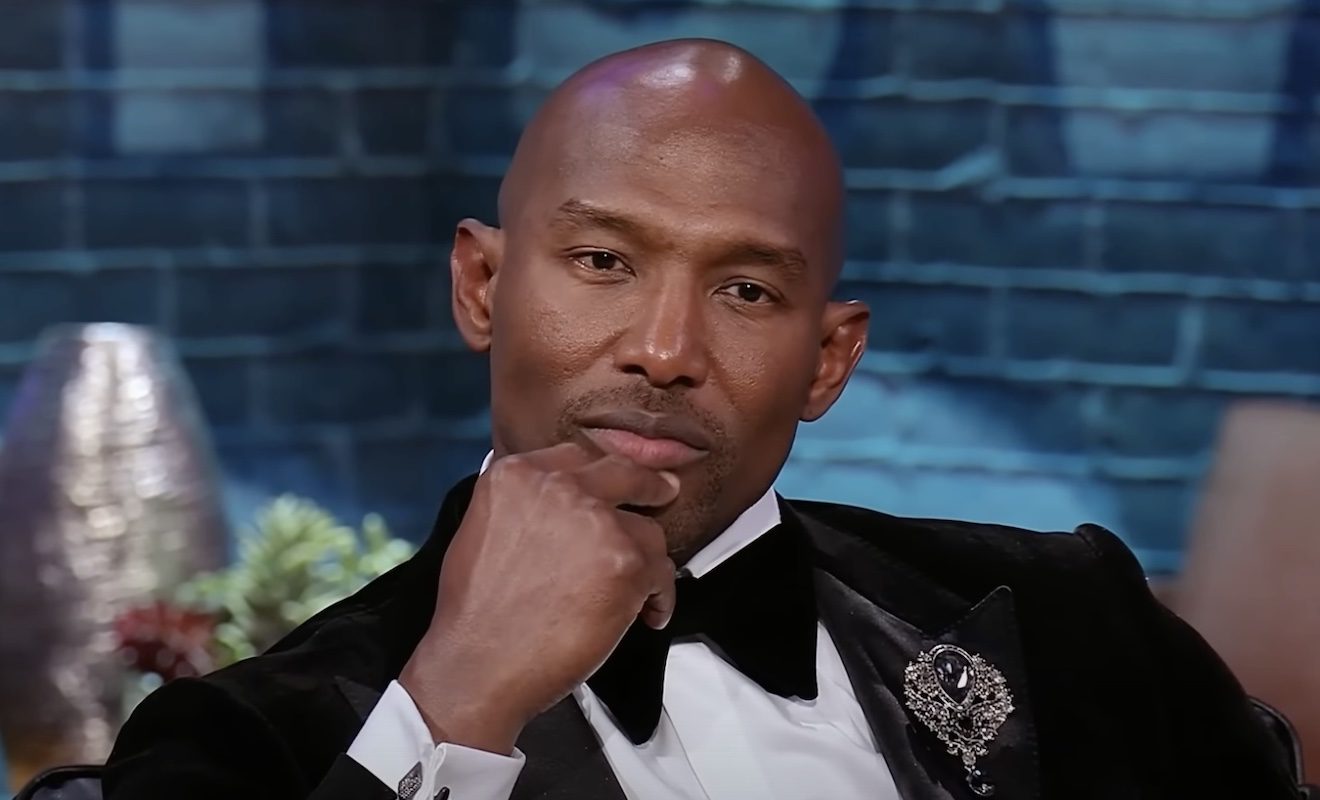 Co-parenting has been a mess for Martell Holt and Melody Shari.
"Love & Marriage: Huntsville" stars Melody Shari and Martell Holt's controversial split played out on the show. So LAMH fans probably aren't surprised that their co-parenting relationship is just as messy. However, there have been a couple of moments when it seemed like things improved. Melody invited Martell to join her vacation to Destin, Florida. She planned the trip for the kids. Plus, she also invited her mother, as well as Martell's mother. Despite a couple of hiccups, the trip was going well. But things definitely took a turn after Martell invited the Scotts to join them. In particular, he told LaTisha Scott and Marsau Scott they could join him and Melody at the vacation rental. Apparently, they were already in town vacationing with their children.
Melody isn't on the best terms with Marsau or LaTisha. So she wasn't thrilled to see them pop up on the vacation she planned. Regardless, everyone was cordial. LaTisha even said being together in that moment felt like the good old days. While Melody was able to be cordial, she later expressed that she isn't interested in being friends with LaTisha or Marsau ever again. Too much damage has been done in Melody's opinion.
Another issue Melody had with Martell is his decision to tell his child's mother, Arionne Curry, that Melody had Covid. Arionne later ran to social media to air this out to her followers. This did not sit well with Melody.
Martell Holt grabbed the attention of LAMH fans in a now-deleted social media post.
Well, the drama hasn't slowed down any. In fact, Martell recently caused a stir with LAMH fans due to a social media post he has since deleted. In the Instagram post, he wrote, "Y'all let me know if Melody Shari or anyone else started a GoFundMe for Devyn Keith. I have a lil something. #King"
While Martell didn't specify much more, "Love & Marriage: Huntsville" fans began to speculate that Martell only made the post because Devyn is Melody's new boyfriend. Weeks ago, it was confirmed that Melody is happily dating a man those close to her approve of. And they bragged that he is handsome and treats her right. However, they never confirmed the man's identity out of respect for Melody.
Turns out, Devyn is actually a city councilman in Huntsville. He was recently arrested for theft because he mistakenly forgot to pay for $20 headphones left in his cart. Devyn released a statement on the matter via Facebook.
He wrote, "Yesterday, after purchasing items at the self-checkout at Walmart, I left the store with a $20 pair of headphones in my cart that I failed to pay for. I respect the professionalism of the Walmart staff and law enforcement officers involved with this matter."
Devyn continued, "I can't express how grateful I am to have family, friends, and loved ones that have supported me, but I have to be accountable. No one is above the law and as someone who works for and aspires to devotedly represent the best of the people of Huntsville, I can't make these types of mistakes. I know I am better than this."
Melody's mother Miss Van also defended Devyn.
In an Instagram post, she said, "I stand with City Councilman Devyn Keith. A servant to his beliefs, his community and his position. Upstanding, high valued and now will have a better understanding of the monumental phrase by the late John Lewis "Get in good trouble". STAY WOKE PEOPLE. #ItWontWork #PowerfulTogether #TheStruggleContinues"
You can check out all of the screenshots in the videos below.